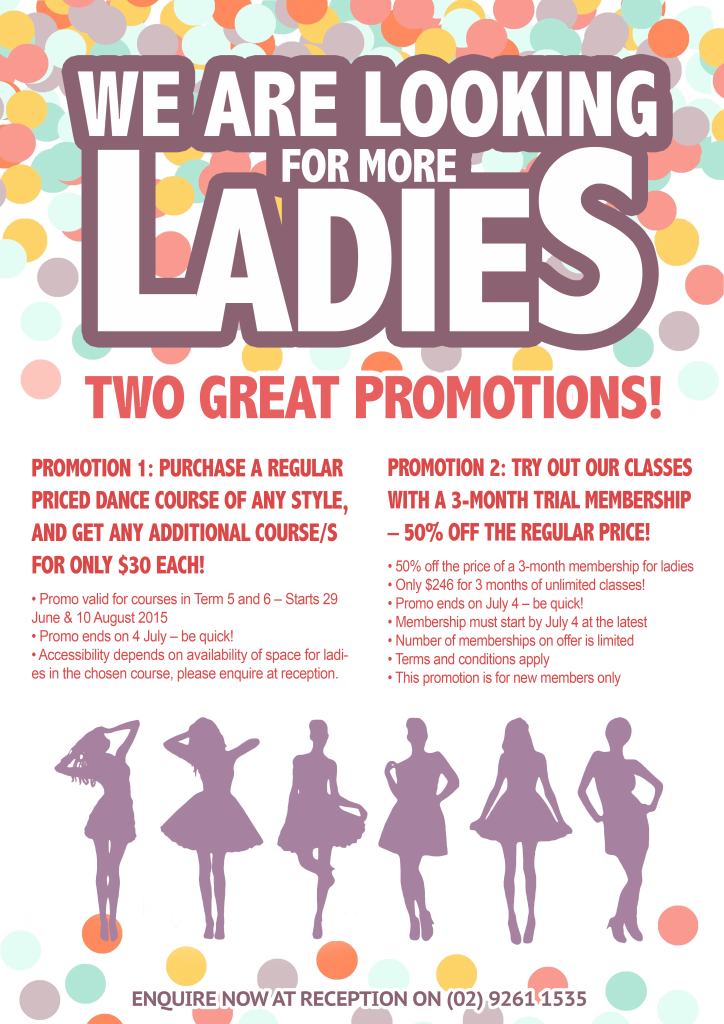 LADIES! We have two great promotions happening at the moment, enquire fast because this offer will be available for a limited time only!
PROMOTION 1: Purchase a regular priced dance course of any style, and get any additional course/s for only $30 each!
• Promo valid for courses in Term 5 and 6 – Starts 29 June & 10 August 2015
• Promo ends on 4 July – be quick!
• Accessibility depends on availability of space for ladi-
es in the chosen course, please enquire at reception.
PROMOTION 2: Try out our classes with a 3-month trial membership – 50% off the regular price!
• 50% off the price of a 3-month membership for ladies • Only $246 for 3 months of unlimited classes!
• Promo ends on July 4 – be quick!
• Membership must start by July 4 at the latest
• Number of memberships on offer is limited
• Terms and conditions apply
• This promotion is for new members only
Enquire today for more information! Call us on (02) 9261 1535 or email us at info@tsdance.com.au