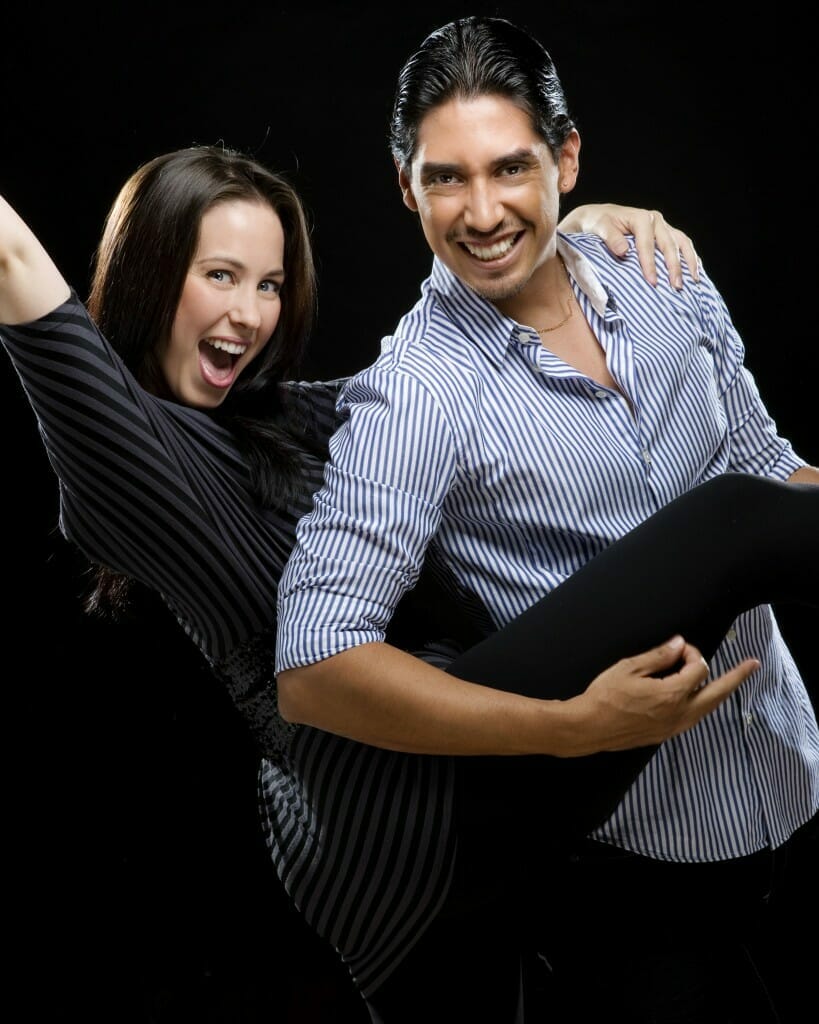 Juan Ruiz and Josie Cote, two of Australia's most recognized Latin dancers and multiple time Australian Salsa and Bachata Champions, after a long dancing career working with/for various prestigious dance institutions here in Australia and overseas, decided to open up their own dance studio in the heart of Darlinghurst. This was the most logical next step in their professional career, and they are excited to share this with you! Tropical Soul opened its door in April 2011!
TROPICAL SOUL DANCE STUDIO brings you the highest caliber of dancing instruction with a very professional staff, combined with fun social activities so you will not only learn how to dance, but will also be able to practice and develop your skills in a friendly and open environment.
Classes range from the core and popular Latin rhythms such as Salsa, Mambo, Bachata, Cha Cha, Cuban Salsa & Rueda de Casino, Kizomba, Zouk-Lambada and Reggaeton (Latin Hip Hop).
Tropical Soul Dance Studio also offers events and workshops with the best international and interstate instructors on a regular basis, which represents a wonderful learning opportunity and exposes all Sydney dancers to new and different styles of dancing.
We are looking forward to see you in the studio!
TROPICAL SOUL ACHIEVEMENTS
We are proud that we have developed true Latin Dancers and professional in our community.
4 x 1st Place – Professional Bachata Teams (Bachateros) in 2015 and 2016
2 x 1st Place – Amateur Salsa Partnered Teams (Salsa & Cha Cha Elite) in 2015
1st Place – Professional Open Shines Teams (Mambo Ladies) in 2015 and 2013
1st Place – Amateur Bachata Couples (Paul & Shaz) 2015
1st Place – Professional Bachata Couples (Juan & Shade) 2014
1st Place – Amateur Salsa Shines Times (Ladies Shines) 2014
and lots of more awards!