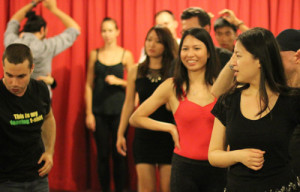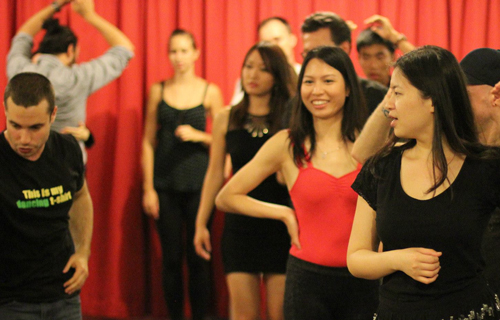 We offer private lessons for individuals, couples, and groups here in a variety of dance styles with trained professionals.  No matter what your level is, we'll find out what your strengths and weaknesses are to better assess how we can help you improve.  There are many benefits to taking private lessons with our instructors:
Personalised one-on-one attention
Better development and focus on technique, either in leading or following, as well as shines
Flexibility to your schedule
More opportunities to ask questions and address any concerns or issues
Plenty of time to work and fine-tune the individual's/couple's/group's style
Fast track learning as a result of a more focused direct approach
Private lessons are great and available for:
Body movement
Turns and spins
Extra class practise (Syllabus based)
Posture and lines
Leading and following techniques
Additional choreography/performance course training
and more
You can have a private lessons with one of our Senior (Josie, Juan) or Assistant instructors
With Senior Instructor
Individuals
$100*
Couples
$130
Groups 3-5
$50 per person
Groups 6+
$40 per person
*Prices include studio hire fee
For more information and to book your private lesson, please don't hesitate to contact us.  We'll be able to better guide and help you out!
We do offer discounts when booking 5 or 10 private lessons. Contact us for more information.