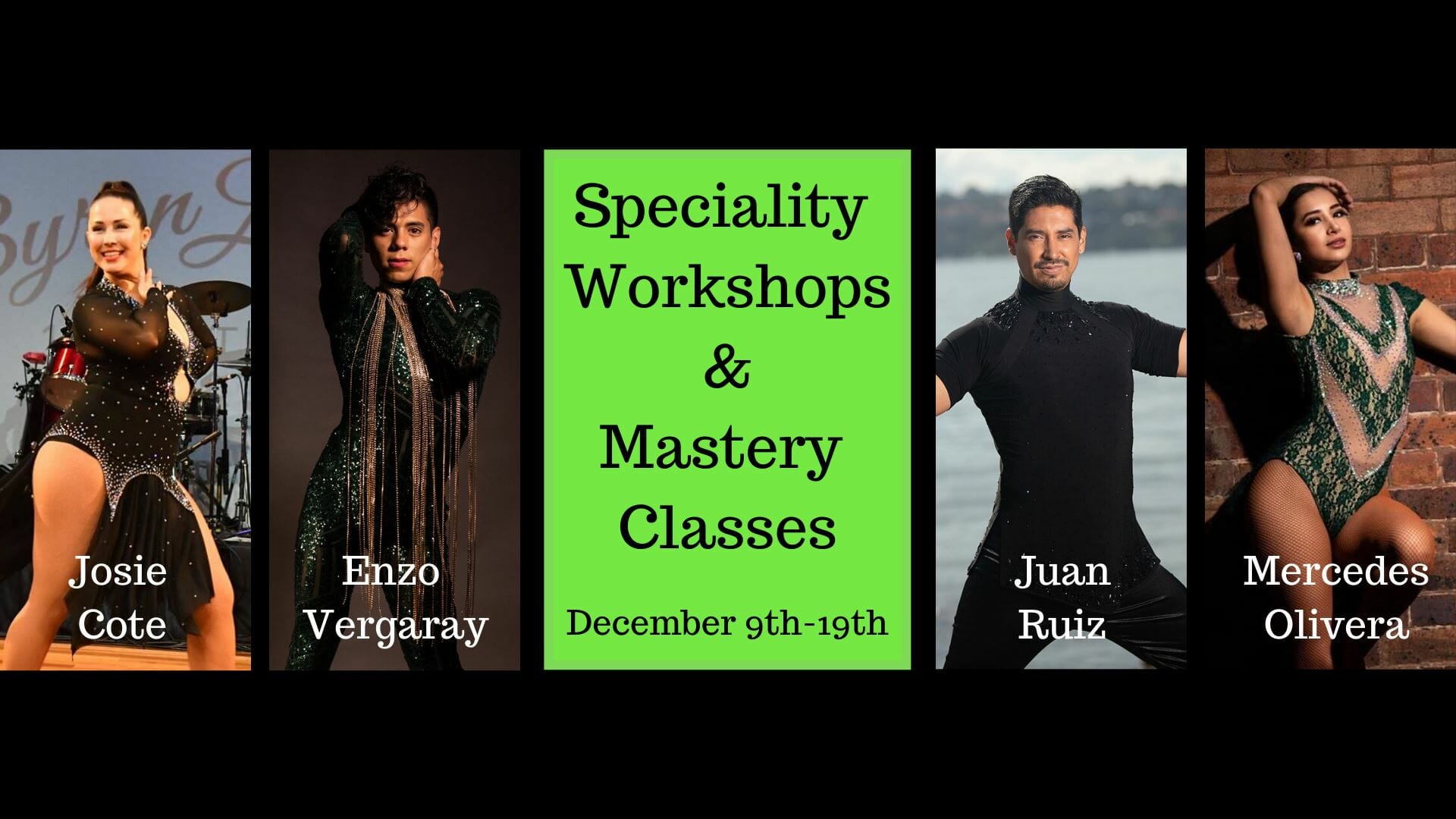 IT'S TIME TO END 2019 WITH A BANG!
But before we bid farewell to the last 12 months of great dancing and amazing memories, we have a few more treats for you to enjoy!
Brush up your dancing with Tropical Soul MASTERY CLASSES, where we will be teaching fun patterns that are not in the regular syllabus. Or if you are looking for a challenge, come to our SPECIALTY WORKSHOPS and push every element of your dancing to the next level!
SOCIAL DANCING CLASSES (FREE FOR TS MEMBERS!)
MONDAY the 9th & 16th
Salsa Beginners Accelerated Course with Pedro and Eugenie
7:00-9:00PM
$90 for the 4-hr course
https://www.facebook.com/events/564915937384315/
TUESDAY the 10th & 17th
Bachata Beginners Accelerated Course with Marc and Kelsi
7:00-9:00PM
$90 for the 4-hr course
https://www.facebook.com/events/838083876606256/
WEDNESDAY the 11th & 18th
Bachata Social Moves Level 201 with Jason and Kelsi
7:00-8:00PM
Bachata Social Moves Level 301 with Jason and Kelsi 
8:00PM-9:00PM

THURSDAY the 12th & 19th
Salsa Social Moves Level 201 with Bo and Eugenie
7:00-8:00PM
Salsa Social Moves Level 301 with Bo and Eugenie
8:00PM-9:00PM
INVESTMENT
SOCIAL CLASSES
Early Bird $20 for one class, $30 for two (until 8 Dec)
Door Price $25 for one class, $40 for two
*Free of charge for TS Members*
SPECIALTY WORKSHOPS
Early Bird $50 per workshop (until 8 Dec)
Door Price $60 per workshop
*10% off for TS Members*
BOOK NOW! WORKSHOPS / SOCIAL CLASSES
[hc-hmw snippet="End-of-Year-Workshops"]