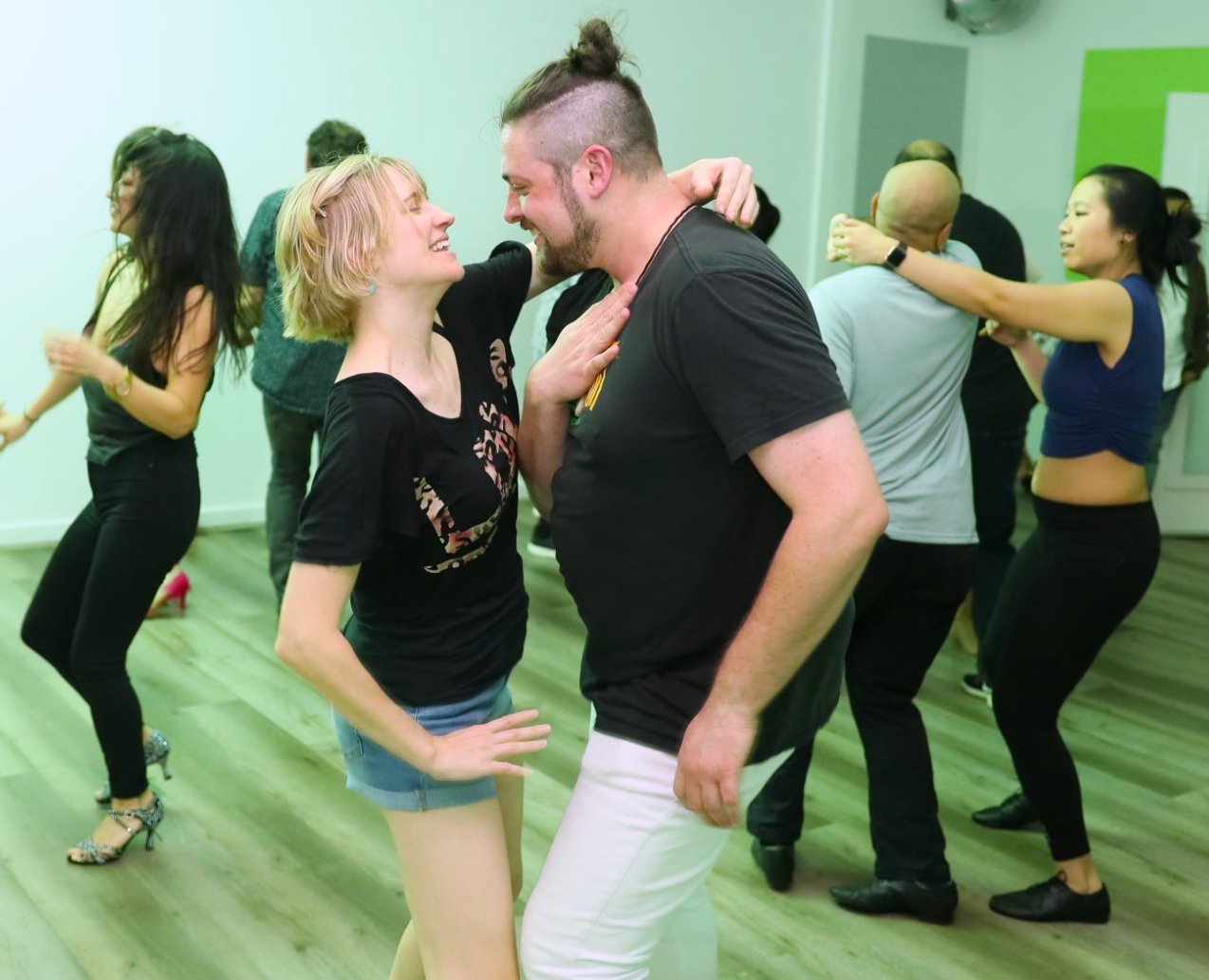 At Tropical Soul we specialise in Street Latin Dancing. From the rhythms and influences of Cuba, Dominican Republic, Latin America, New York, Puerto Rico and many more places!
We focus on a variety of dance styles. We have the SOCIAL LATIN styles such as:  SALSA, BACHATA, MAMBO, KIZOMBA, and ZOUK. In addition to this, we also offer MIXED LATIN CLASSES like Reggaeton, Brazilian Samba, Twerk and Brazilian Funk.
Catch a glimpse of these amazing dance styles here.
SOCIAL LATIN STYLES
These are partner dance styles. Plus shines classes.
SALSA ⭐️ BACHATA ⭐️ KIZOMBA ⭐️ ZOUK ⭐️ MAMBO
SALSA
SALSA
 is one of the most popular Latin dance rhythms around the world, with origins from Cuba, as the meeting point of Spanish (European) and African cultures.
It is danced throughout the world and has become a global phenomenon. Salsa is normally a partner dance, and is usually improvised on the dance floor, but it can also be performed with a set choreography for entertainment purposes.
Today's Salsa dancing is a rich blend of Latin-American and Western influences, and there are many styles of Salsa dancing out there (Cuban, Colombian, Linear On1, Linear On2 or Mambo). Be warned: it is highly addictive!
BACHATA
BACHATA is a partner dance that originated in the Dominican Republic, and is now danced around the world.
The music is romantic and sensual (traditional Bachata is most often bittersweet music) , and has developed along with the dance, from traditional Dominican Bachata to urban and modern Bachata.
Not only Tropical Soul's team of instructors are well versed in all styles of Bachata, but they are also none other than the pioneers of Bachata Moderna, a modern and exciting style that will make you a favourite on the dance floor!
KIZOMBA
While KIZOMBA is starting to take the world by storm, it is still an emerging dance style in many countries, so don't be suprised if you haven't heard of it yet! Kizomba comes from Africa: the Luso-African countries, mainly Angola and Cape Verde (where it is called Passada = meaning steps or a pattern of sequential steps). The word 'Kizomba' is derived as a linguistic expression from the local Angolan slang Kimbundo meaning 'party'.
Kizomba is a beautiful partner dance often described as African tango, due to its mix of Afro body movement and Tango-esque patterns, and danced to Zouk music. It's both beautiful and deceivingly technical, and is a joy to learn and dance. Tropical Soul has long been one of the strong ambassadors of Kizomba in Australia, offering continuous Kizomba classes since 2012!
MAMBO (On2)
MAMBO was made popular in New York in the 70's and 80's by the famous Eddie Torres Sr. Mambo's break steps are on the counts 2 and 6, giving the dancer a smooth feeling, as if gliding on the dance floor. We highly recommend to start learning Mambo, after becoming comfortable with Salsa dancing!
MIXED LATIN STYLES
These are solo dance styles, very active and fit.
REGGAETON ⭐️ BRAZILIAN SAMBA ⭐️ TWERK ⭐️ BRAZILIAN FUNK
BRAZILIAN FUNK
Our Brazilian Funk class was created to teach you a combination of the fundamental technique and movements authentic to Brazilian Funk and also being able to put them all together in short and fun combos each week.
In this class you are shown a range of signature booty, hip and body movements as well fundamental Funk footwork. With Funk Carioca (Rio) as the foundation, the class also includes various Funk styles from across Brazil like Brega Funk as one example, so that you can experience the full essence of this style and the all important swag of Brazilian Funk and its culture.
This class will inspire and challenge you with choreography and how to stylise movements that can benefit you for any class or style.
Suitable to all levels. Some experience in dance will be helpful.
REGGAETON
The benefits of joining our Reggaeton classes are priceless! You will not only be learning and improving your Reggaeton dance skills, body movement and grooves. You will be dancing to some of the most current Reggaeton tracks and be able to take these moves to the club to show off your new skills! 😉
Our classes consist of both drills and technique (level 1) and combo classes (level 2) so that we can give you the best of this style. Level 1 is all about learning the proper technique and how to execute Reggaeton movements and level 2 gives you the opportunity to put what you've learnt into a short combo, like learning a short choreography.
Reggaeton blends Jamaican music influences of reggae and dancehall with those of Latin America, such as bomba and plena, as well as that of hip hop. The music is also combined with rapping (generally) in Spanish.
BRAZILIAN SAMBA
Learn to dance like the Queens in Brazil! The benefits of joining our Brazilian Samba classes are priceless! You will not only be moving like they do in Carnival, you will also burn lots of calories and stay fit!
In our Samba classes you will learn all the necessary techniques for your Samba basic step including the foundation footwork and hip movements. We will also work on arm placement, body movement, parading and transition steps. These classes will get you on your way to not only getting fit and but maybe even one day performing at Carnival in Rio!
TWERK
Twerk has taken the dance industry by storm and is the newest and hottest dance craze today!! The basic emphasis of this dance is the forward and back movements of the hips. When you join our classes you learn Twerk technique first, and once you are confident with basic technique & steps we start teaching you different moves in 'sumo', 'standing' and 'squat' positions.
Once you move up to level 2, intermediate Twerk, you will learn many variations of your basics as well as booty shaking, hip, booty and cheek isolations, booty circles, just to name a few.
Join us for this super fun Beginner course, it will get your body moving, your heart pumping and your hips twerking!!
There is no specific dress code for our classes, but we recommend the following:
Ladies & gents: Wear casual and comfortable clothing. Active wear is also fine. You can wear work clothes, but keep in mind that some trousers or dresses may restrict your movement.
Regarding footwear: ladies can wear flats or heels, as long as they are comfortable to dance in for at least one hour, and also ensuring they have an ankle strap or are well fitted to the feet so they don't slip out as you dance.
Sneakers are not recommended as they have too much grip, making it difficult for you to turn and spin.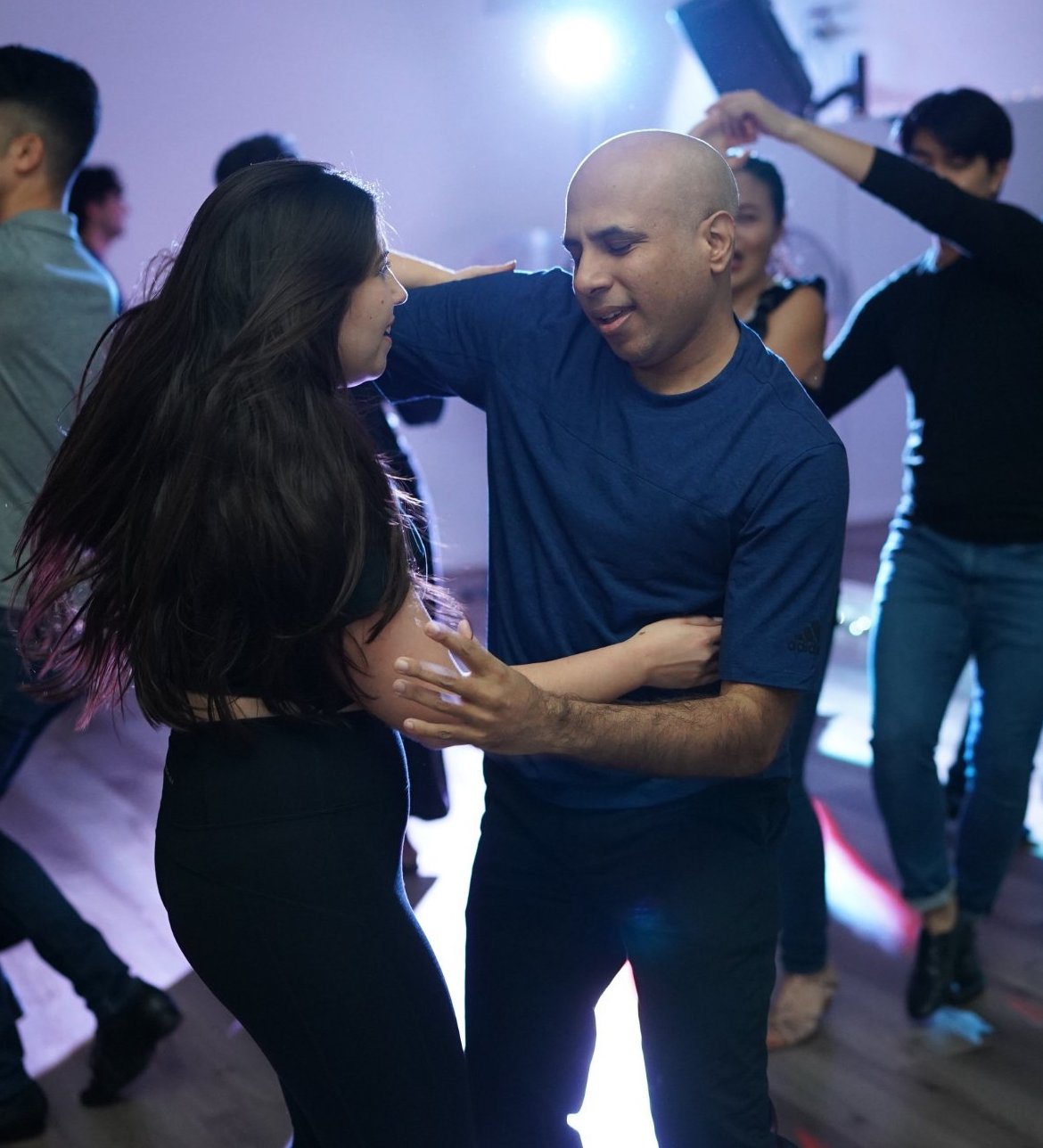 BEGINNER DANCER?
JOIN OUR BEGINNERS COURSES
Hundreds of people have taken one of our 6-weeks Beginners course. You'll be dancing in no time!

ALREADY A DANCER?
GIVE US A TRY FOR 1 WEEK
For only $20, get access to all of our classes for one week. We're confident that you'll enjoy your time at TS
DANCE AS MUCH AS YOU WANT!
We'd love for you to dance Salsa, Bachata, Kizomba, Zouk, Mambo, Cha Cha as much as you want! Memberships are the best value for money. Take all the latin dance classes that you love!
We also offer Class Passes! Have a look at our pricing options: