Tropical Soul
is proud to offer the highest quality of interactive dance classes that will make learning new steps a truly fun experience. Our courses and classes are designed to continually improve your skills & technique. After only a few
classes,
you'll feel confident to start using your new skills on the dance floor.
HIGHLIGHTS
Master very popular dance styles with Australia's best instructors
Learn fundamental skills and movements while improving fitness and coordination
Taught in a fun and friendly environment
Practise your new moves at our monthly social events
See the full timetable here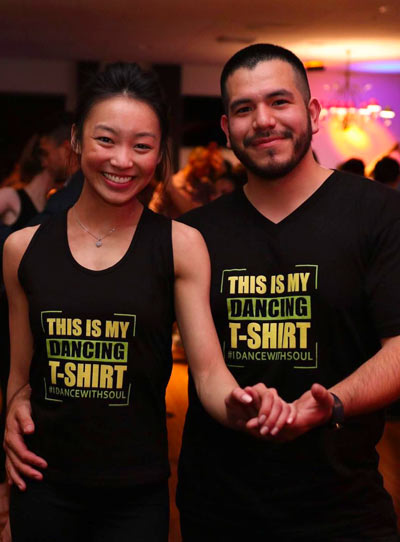 FREQUENTLY ASKED QUESTIONS
I'm an absolute beginner, can I still join?
Learning Latin dance is fun and easy, and we ensure that every new student develops strong foundations through our comprehensive syllabus. It is 2-left-feet proof! And that is the beauty of Latin dancing – anyone can do it, even if you've never danced in your life. It's never too late to start we say! Here's where to start:
Read our dance styles description to choose which class you'd like to join (partnered dancing, solo dancing, fitness class?)
Have a look at our class timetable to see what suits your schedule.
Contact us to book your spot, or complete your booking online through our secure payment facilities (also allows you to save on tuition fees). You will soon receive a confirmation email, and we'll be expecting you when the course starts!
Do I need to bring a partner?
No, you don't need to bring a partner, even for partnered dance styles like Salsa and Bachata. You'll have the chance to dance with everyone (of the opposite sex) in the class.
One of the most important aspect of Latin dancing is the social part of it. Therefore we encourage everybody to dance with everybody, that way, we don't only create good dancers, but also we create a bigger dancing community
What should I bring to the classes?
We recommend that you wear comfortable clothing, casual clothes or active attire (don't worry, you won't sweat like at the gym), plus comfortable shoes (no trainers / gym shoes / rubber sole shoes). You can always bring a bottle of water, but we do have bottles of water for sale available at the studio.
I'm an experienced dancer, do you cater for me?
Absolutely!
Contact us
to let us know what you're interested in – advanced group or private lessons, choreography training, or even training to become an instructor. We are always looking for great new talents to join our team!
Can I try a class first to see if I like it?
Yes, of course! Your first week of classes at our studio is on us! Before you fully commit to learn dancing with us, we want you to experience our classes, our instructors, our vibes, and if you like us, then you are welcome to join us for the rest of the term. We promise you, you won't be disappointed.
Register for a Free 1 Week Trial.
Are you ready to join?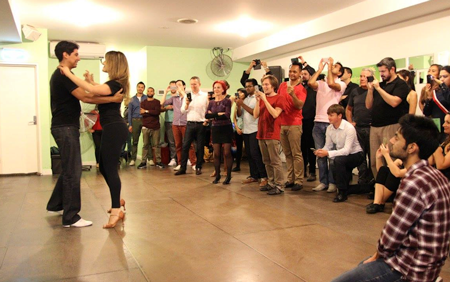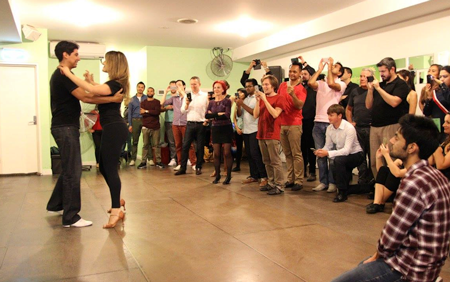 So, are you ready to take the next step and join us in this beautiful world of Latin Dancing?
We not only aim to provide you with the best instructors, technique and a comprehensive syllabus for each of the styles offered, but we will also welcome you to be part of our community of Soul-mates!
You will have access to our classes, our parties at the studios, night outings to different clubs and also join us on our trips to various Latin dancing events in Australia and overseas too! Check our FB page and you'll see what we are talking about! Take a look at our timetable, and register for our next term!