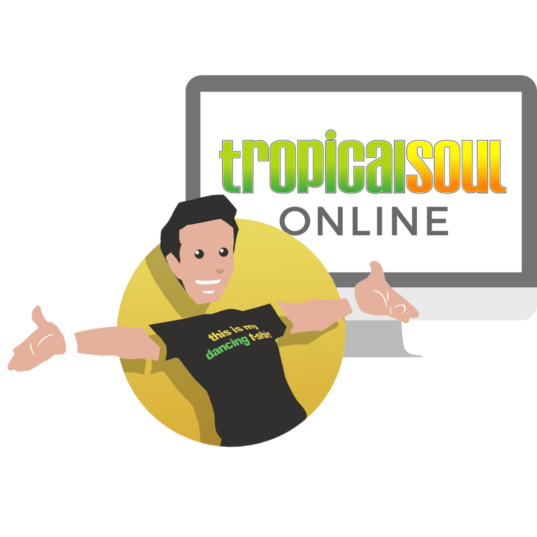 ONLINE DANCE CLASSES
From 16 of March 2020
Tropical Soul is now offering online classes! Keeping in mind social distancing, our Instructors will teach you how to dance and have fun! SALSA, BACHATA, MAMBO and KIZOMBA!
Find out how to join, & what we're doing to keep YOU safe!
PROCEED TO ONLINE STUDIO
WEEKLY TIMETABLE
Classes that you can join at ANY time, and participate in from anywhere!
A new timetable will be uploaded each week, with slight variations to keep things interesting.
Register Online for Classes
Become a Member
TERMS
For now, classes are run on a weekly basis, without a term structure. Join at ANY time, take ANY level!
Things to note:
Dance anywhere you like, join classes through ZOOM
Pay as you go, pay all classes up front or sign up for a membership for discounted rates and access to unlimited classes
NEW

WEEKLY TIMETABLE FOR ONLINE CLASSES 

Join at any time, take ANY level!

Access to all classes is via ZOOM, be sure to download it before taking your first class.
NOTES:
Choreography courses (in yellow) are offered separately to the 6 week dance courses and have longer training hours / weeks
Studios 1 & 2 are available for private lessons or studio hire when not used for classes
The term timetable displayed above may be used as a guide for the following term (some changes may occur)