CHOREOGRAPHY COURSES START 5th SEPT
SPECIALTY WORKSHOPS THIS SATURDAY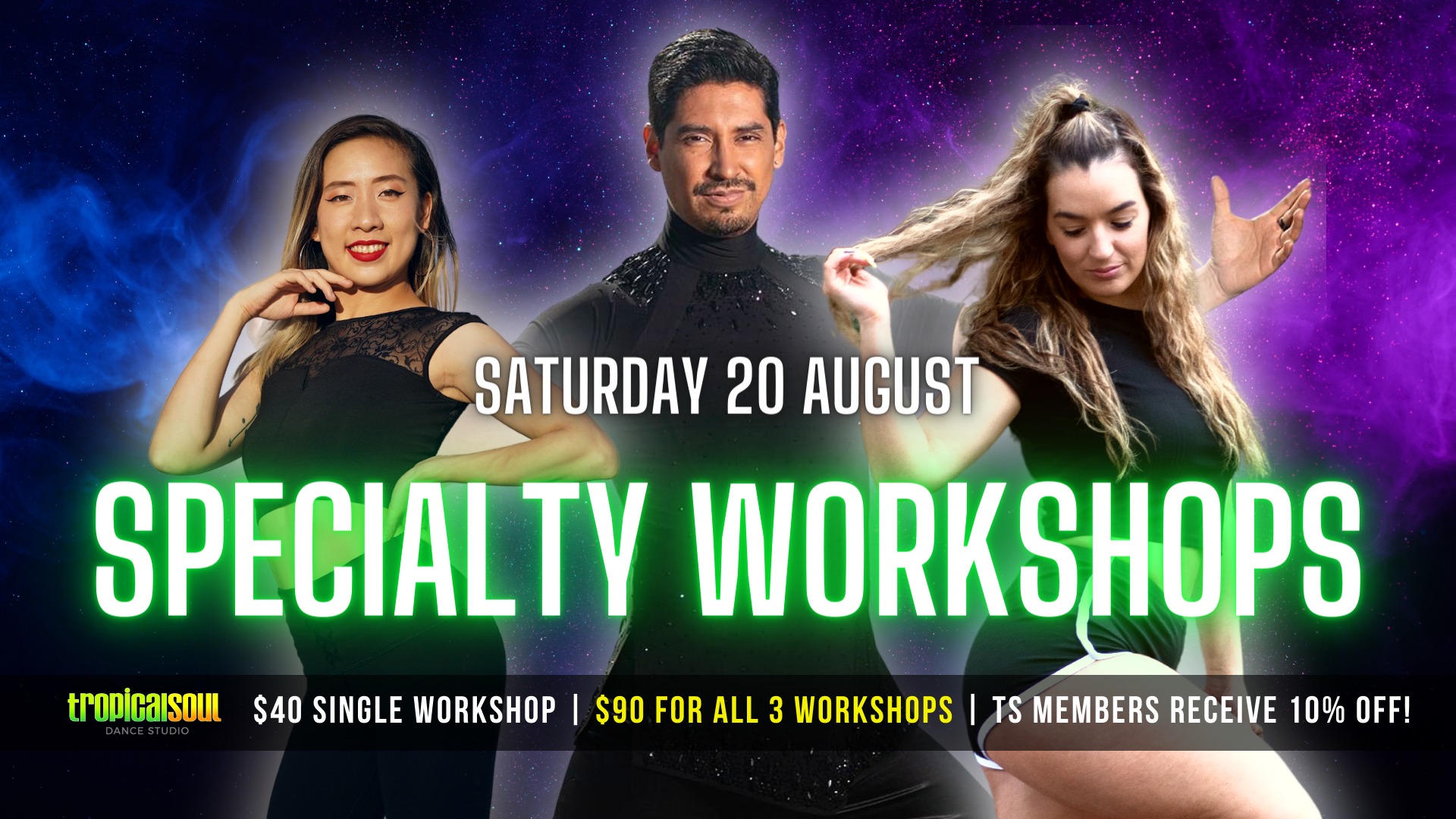 GROUP CLASSES
TIMETABLE
SALSA – BACHATA – KIZOMBA – ZOUK – AND MORE!

BEGINNER DANCER?
JOIN OUR BEGINNERS COURSES
Thousands of people over the years have loved taking a 6-week Beginners course with us! We'll get you dancing in no time. Have lots of fun while meeting new people!
ALREADY A DANCER?
GIVE US A TRY FOR 1 WEEK
For only $20, get access to all of our wonderful classes for one week. Discover why TS is one of the most popular dance studios in Sydney!
DANCE AS MUCH AS YOU WANT!
MEMBERSHIPS
 Memberships are the best value for money. Take any class, any style: Salsa, Bachata, and more!
We also offer Class Passes! Have a look at our pricing options:
IMPORTANT INFORMATION:
Be sure to book for your classes before coming to the studio! Here's how:
ALL CLASSES other than Beginners CAN BE JOINED AT ANYTIME! Simply pre-book for the class of your choice via our WellnessLiving portal:
BEGINNERS COURSES 2022 Term Dates (6 week courses):

Term 1: Week of 10 January
Term 2: Week of 21 February
Term 3: Week of 4 April
Term 4: Week of 16 May
Term 5: Week of 27 June
Term 6: Week of 8 August
Term 7: Week of 19 September
Term 8: Week of 31 October

Keep in mind that we are adhering to Covid-safe practices and the NSW Public health orders in place, as your health and well-being is important to us!
Limited capacity in our IN STUDIO classes, book in advance so you don't miss out.

We recommend you attend a class level a certain numbers of times before joining the next level up. Please see the class description (when booking on WellnessLiving) for more information, or speak to your instructor!


Your dance journey: BEGINNER → IMPROVER → INTERMEDIATE → ADVANCED