WELCOME TO THE HOME OF LATIN DANCE!
Tropical Soul is one of the most popular Latin Dance studios in Sydney and Australia. We offer Latin Dance classes in Salsa, Bachata and all Latin styles from Beginners to Advanced level. We take pride in creating a wonderful community of dancers and friends! Not only you will learn to dance or have the opportunity to perform on big stages; you will increase your social circle and make lots of new friends!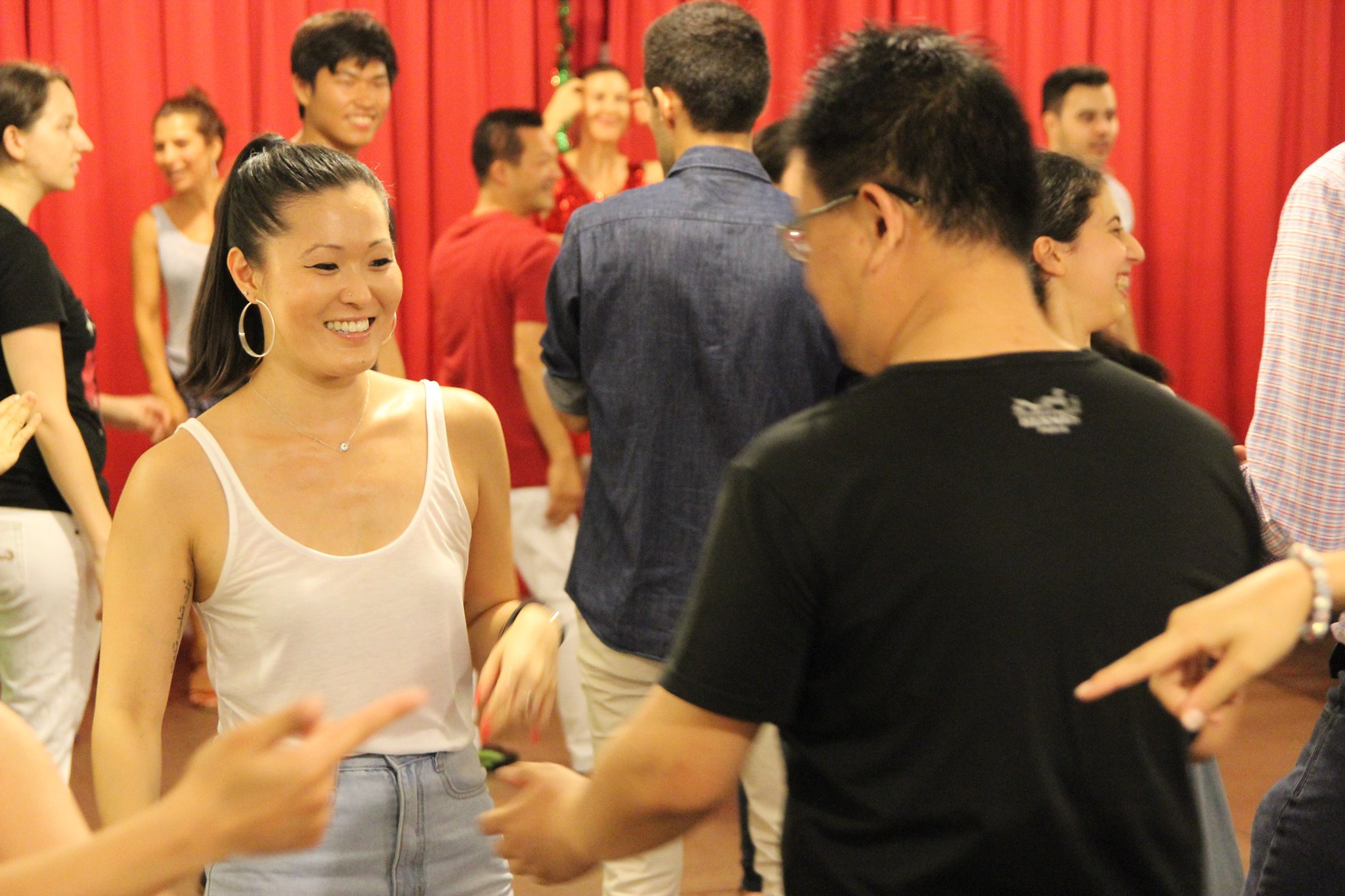 You can find us on social media using the following hashtags
#idancewithsoul #soulmates #idancegood #tropicalsoul
We take pride on creating a strong community of people, who love dancing and stay active. As soon as you walk into our studio, you will feel welcomed! We organize a lot of activities dancing and non-dance related.
FOLLOW US ON SOCIAL MEDIA:
JOIN OUR COMMUNITY – YOUR FIRST CLASS FREE!
The FREE CLASS gives you access to all any of our classes on offer in Salsa, Bachata, Kizomba, Zouk or Cuban Salsa (check our timetable for more information)!
Simply claim your Free Class by filling in the form, our Studio Manager will enrol you in one of our classes pending availability as our classes do fill up quickly. Make sure you check your junk mail!
Limit of ONE FREE CLASS per person.
Oriana Korban
04:49 21 Nov 18
Knowing that I have my dance classes there makes my week. The schools has very friendly vibe with encouraging, lovely team. The teachers presents high level, they teach professionally and motivate you but you still have fun and they explain how to progress clearly. The location and hours are convenient. It is a safe place. They offer many additional events to bring community together. And last but not least- this is a place when you truly can meet fantastic people and make friends.
Celine Quentrec
06:08 21 Nov 18
I have been with Tropical Soul for 4 years now and keep coming back. The studio feels like home. It is incredible the amount of genuinely nice people I met there and are now some of my closest friends. The quality of teaching is also off the chart. We learn a lot, we have fun and we become well rounded dancers. In a nutshell, get yourself there, start dancing and become part of the Soulmates family 😊
Debbi Smith
04:19 21 Nov 18
Love this place!! Super friendly gorgeous staff who make you feel part of their dancing community from the moment you walk up those stairs. Thoroughly supportive and incredibly social - I've had some of my best nights out at the schools dance parties not to mention learning intricate details from their insightful workshops AND made some amazing friends on my dancing journey!
FUTURE EVENTS AND ACTIVITIES