As a dance studio which focuses on Adults dance classes, our busiest times are after work hours and weekends.
MON – FRI
Reception/Admin hours:
2.00 – 9.30pm
SATURDAY
Private and group training
by appoinment only
SUNDAY
Private and group training
by appointment only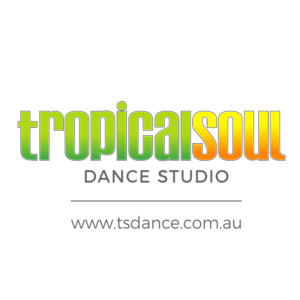 Tropical Soul Dance Studio
Tropical Soul Dance Studio
Come to our dance studio, to learn Salsa, Bachata and Latin rhythms
CHECK OUT OUR REVIEWS ON GOOGLE
Melodie ZANETTI
09:14 28 Sep 23
This studio is such a gem ????!!!! An incredible energy and an absolute safe space where everyone support each other . All the instructors are very welcoming . Those classes are definitely the highlight of my evenings.
Sophia P
05:49 05 Sep 23
I found Tropical Soul Dance Studio when searching for dance classes in Sydney online.My experience coming to these classes has been nothing but fun and uplifting. I've always loved to dance with my friends but I've never felt brave enough to take formal classes. As someone who just arrived in Australia, I didn't know anyone here but I really wanted to finally get involved in learning how to dance. Tropical Soul creates a really welcoming environment and the classes are so much fun.Going to dance classes at this studio is truly the highlight of my week. As a busy college student, dancing has been really therapeutic for me. When I'm dancing here, I really feel like I can forget about anything that's stressing me out and I remember that I am capable of amazing things, like learning something totally new!
Ausma Bernotaite
06:49 10 Jan 23
It's such a great dance studio. I enrolled with them for six weeks and I came out of that time being a significantly better dancers l than when I came in.The instructors are fun and attentive and you can tailor the class schedule to your own dance goals. For example, I wanted to get some ground in bachata sensual and it was important for me not only to learn the moves but also to repeat them several times.Tropical Soul changed the way I perceive and interpret bachata musicality on the dance floor and my dancing level is just over the roof!!They also do not "exam" you on your level skills, so you can challenge yourself or level down as you wish.
FOLLOW US ON OUR SOCIAL MEDIA