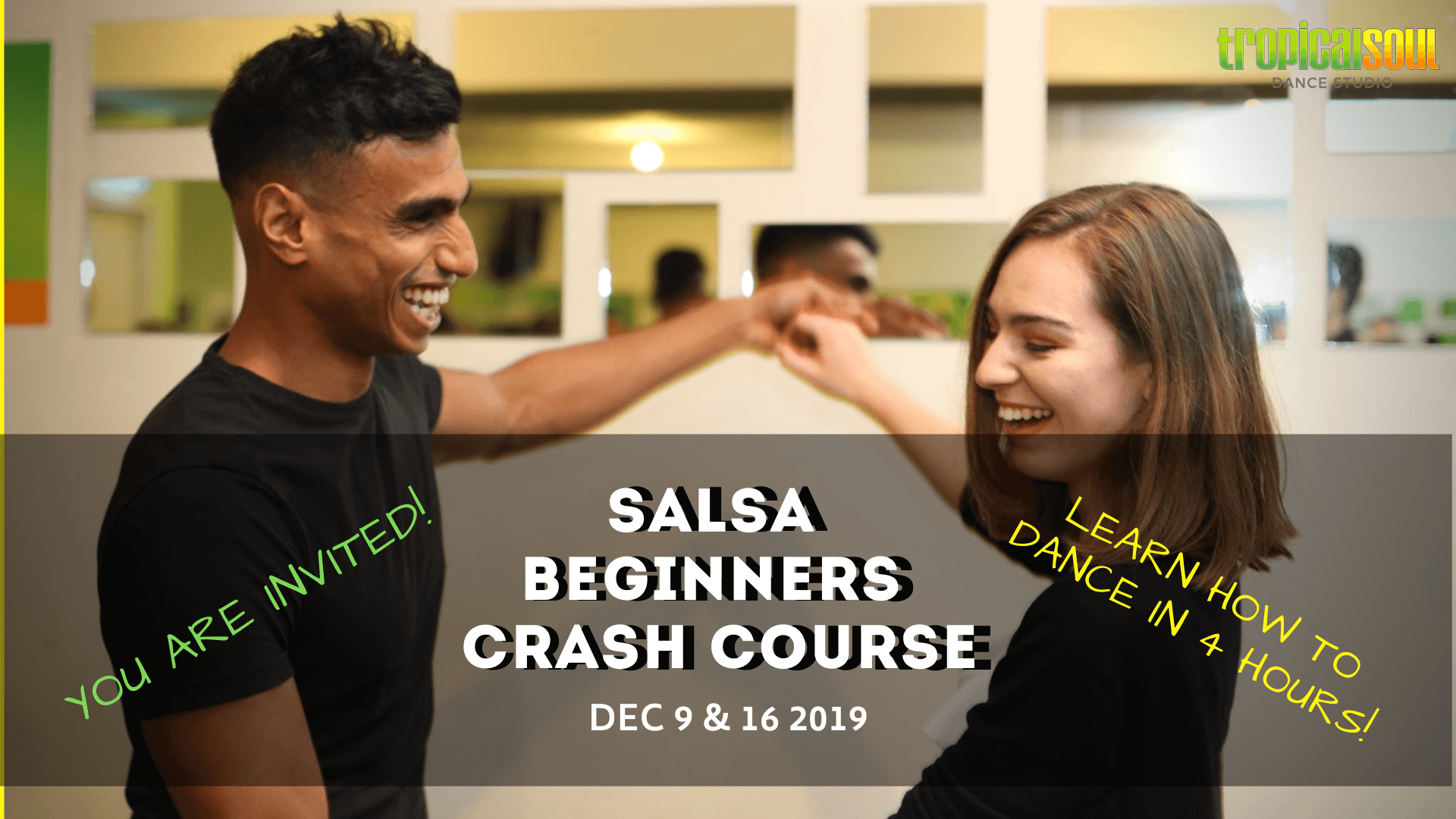 Have you been putting off starting Salsa lessons all year? Are you dying to get on the dance floor over the end of year party season? Keen to learn but don't have much time in your busy schedule?
TROPICAL SOUL has the answer! Join us for our Salsa Beginners Crash Course, run over two nights, which will give you everything you need to start your Latin dance journey. Our experienced instructors will lead you through the basics of Salsa, and get you dancing as soon as possible!
WHEN: Monday 9 & 16 December, 7pm – 9pm
WHERE: Tropical Soul Dance Studio, Level 1 45 Oxford St Darlinghurst
WHO: Absolute beginners, folks with two left feet, anyone who wants a solid foundation in Salsa!
COST: $90 – BOOK NOW!