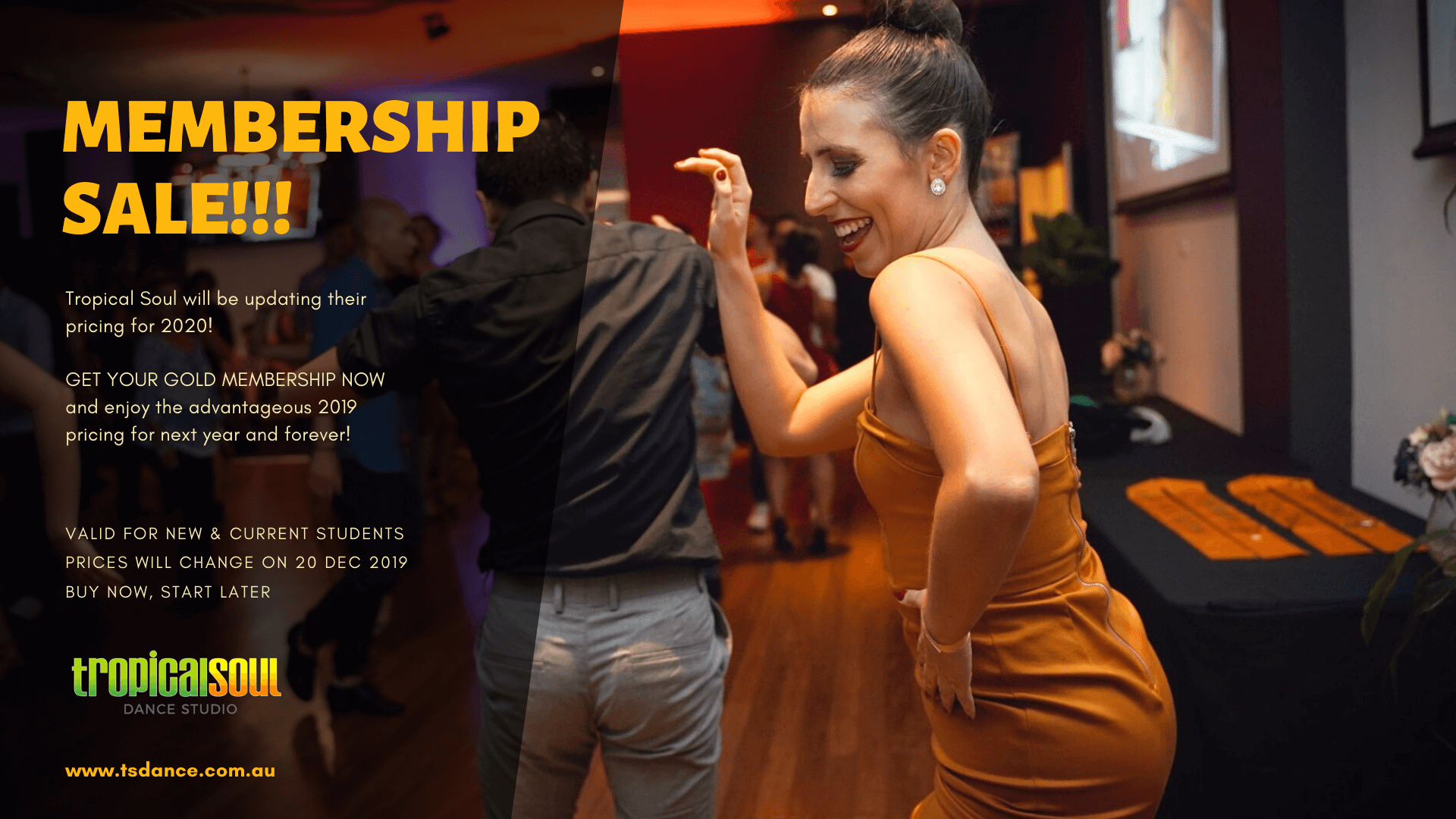 We're excited to inform you of the new pricing structure that will take effect at Tropical Soul Dance Studio, starting from 21 December 2019.
Through these changes, our aim is to create a more streamlined experience for you when purchasing and booking for classes. We are simplifying our payment options to stay in line with the dance industry's evolving practices.
We will still be offering both memberships and casual options, to cater to individual needs. We will now be offering a 1 week free trial for any new student, to enable them to sample the unique TS experience. To view all the pricing options on offer from 21 December 2019, visit the following page on our website. Read the full document here.
CURRENT MEMBERS
Existing Silver and Gold (6 & 12 month) contracts will be honoured at the current rates for as long as they are renewed and not terminated.
SPECIAL OFFER!
We are offering, up until December 20, the chance for all existing and new students to register for a 12 month membership at the current competitive price. Don't miss your chance to dance more for less! Register here now.
Feel free to contact us if you have any questions | Email: [email protected] | Call or text: 0422 875 555
Looking forward to seeing you dancing through 2020!