FREE CLASSES IN 
SALSA & BACHATA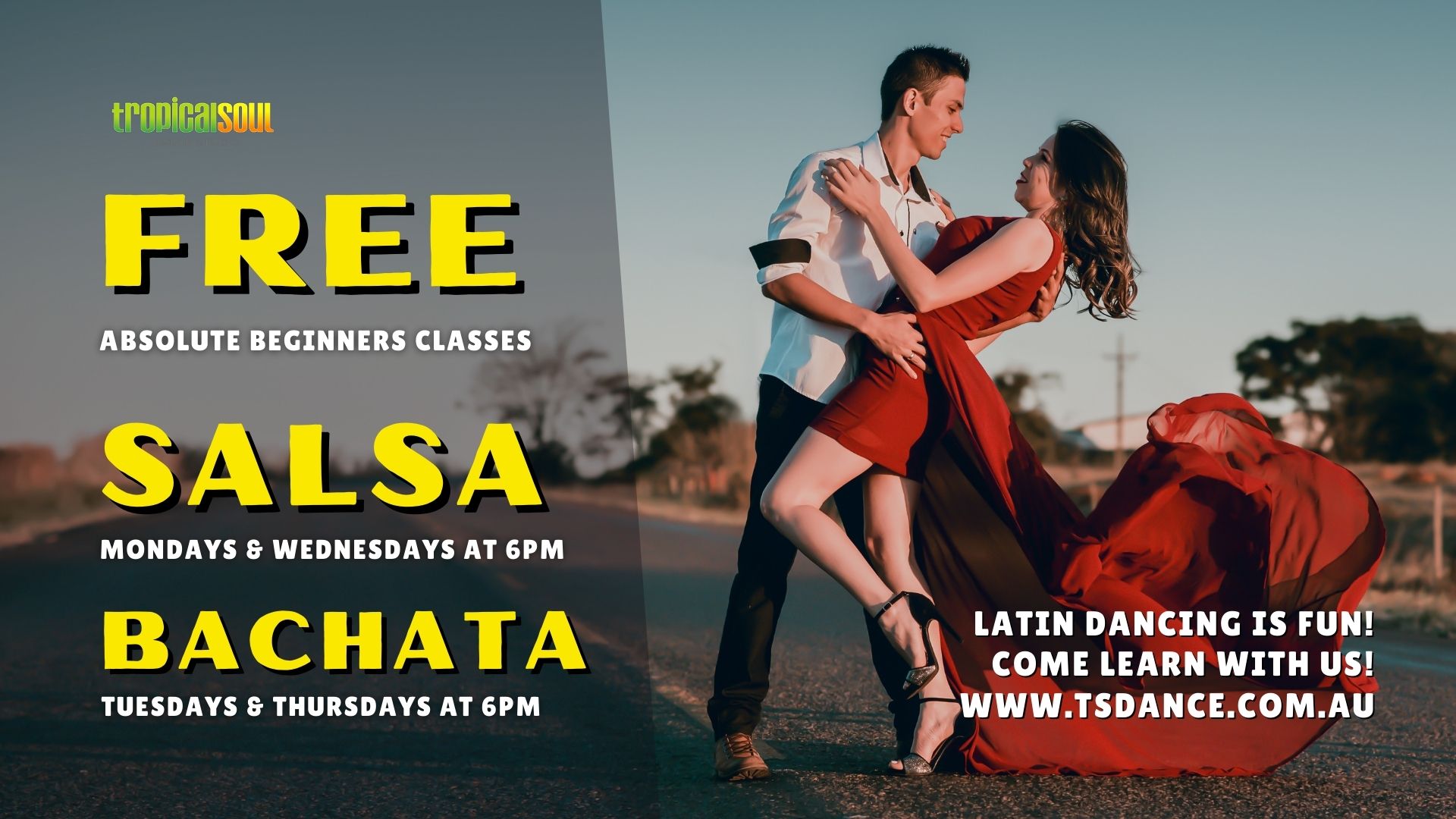 Everybody can learn Salsa, Bachata, & Latin Dancing!
Welcome to Tropical Soul – a vibrant Latin dance studio located in the heart of Sydney. The best place to learn Latin dancing in Sydney!
Start your Latin Dancing journey with us! Learn the basics of Salsa & Bachata in our FREE Absolute Beginners classes from Mondays to Thursdays.
We invite you to experience something fun and inspiring, and very importantly, give you a healthy, active, stress-relieving outlet during these unusual times!
Now more than ever, it's vital to be in your body, to move, and to feel! Feel the music, feel the rhythm, feel the connection – Latin dancing is the perfect way to achieve this.
JOIN US IN-STUDIO OR ONLINE
The FREE Absolute Beginner classes are available both in-studio OR online. Take these classes as many times as you want until you feel comfortable to move up to our other classes.
IN-STUDIO
Take this free class in person at our studio. It's a great environment to learn the basics of Salsa or Bachata, and to meet new friends!
ONLINE
Take this free class from the comfort of your own home!
We use Zoom as the medium for our online classes. The class link will be sent to you via email upon successful registration.
You can download Zoom here