START YOUR NEW HOBBY TODAY!
Salsa, Bachata and Latin dancing is for everybody!
We want you to experience something that is fun, with a group of like-minded people who enjoy a good time in a healthy environment!
Best way to join us, it is to claim your 1-WEEK Free trial! That is right! you can join any of our classes for free for one week!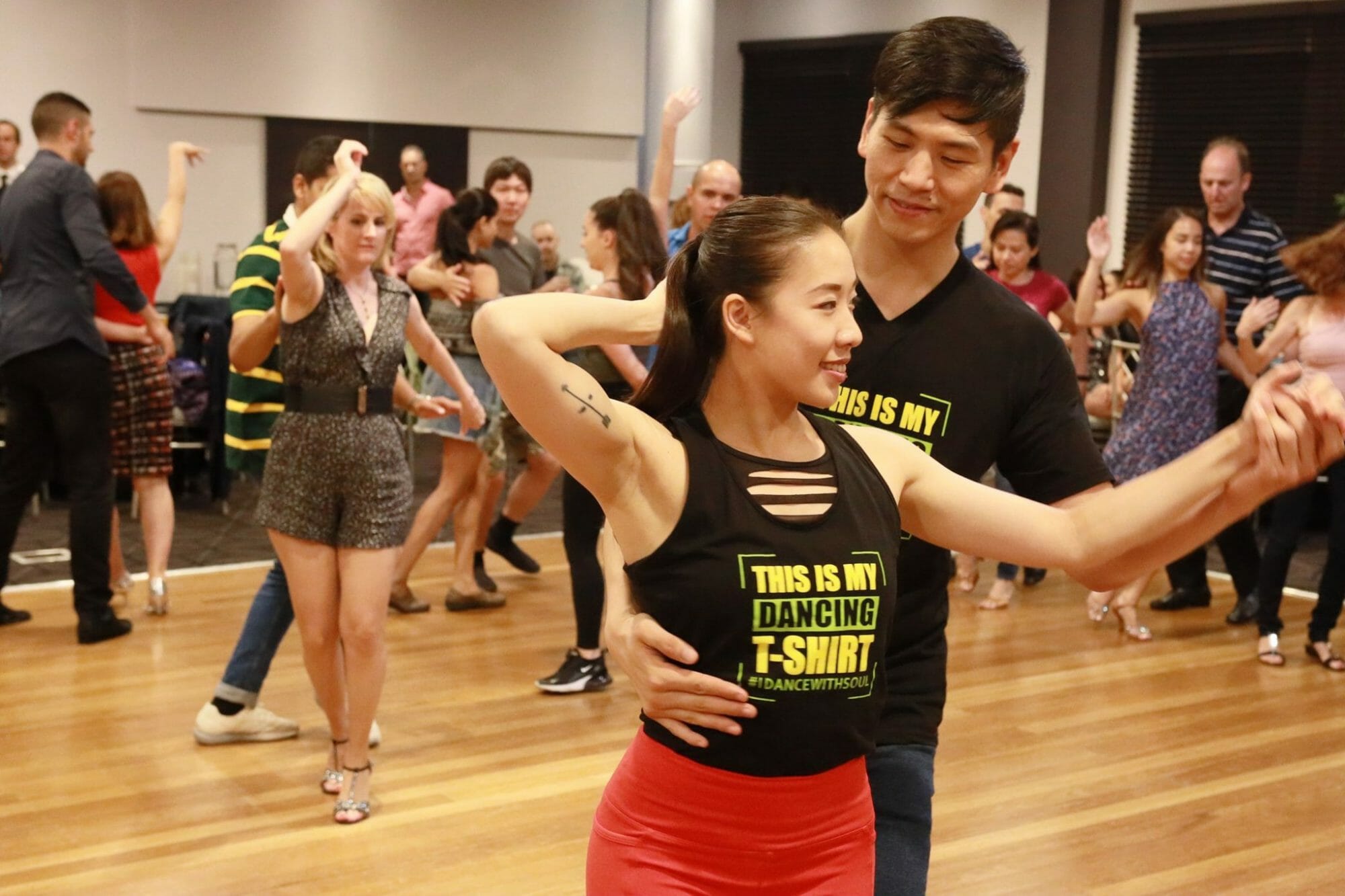 How to Claim your FREE 1 WEEK TRIAL?
Fill out the form on this page
Tick the 2 boxes for "subscribe" as all of our communication is done via email
Our studio manager will send you an email once the registration is done. Check your Spam / Junk folder!
Things to keep in mind
Free trial is for new students only
Beginners will be registered in Week 1 or 2 of the term only. Check our timetable for term start dates.
For Intermediate / Advanced students, we ask you to let us know your level of dancing and the school your learnt from. Our staff will assess your knowledge and register you in the appropriate classes
FREE TRIALS are very popular, so bear with us while we process your request
Bookings must be made online in advance for the classes you wish to attend (subject to availability)
To secure your spot in any of our classes, we recommend to register directly by becoming a member and booking a course 
If you know you will miss your trial week, email our studio to organise another booking. Keep in mind that you may have to wait until the next term
Check our timetable to find the times of the classes you want to join