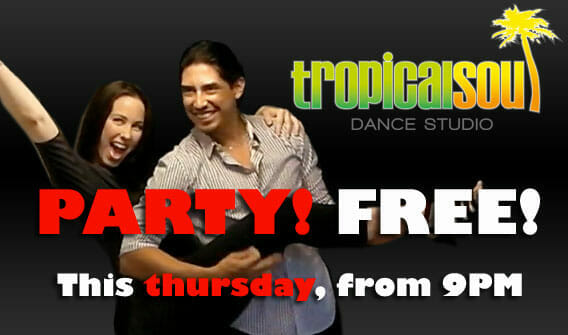 WELCOME BACK, STUDIO PARTY! That's right, time to party! Time to catch up with friends, share stories and dance!
Juan was away for 2 1/2 weeks teaching and performing Bachata in Holland. Now he is back from a successful tour!
Josie is returning from the NZ Salsa Congress, she was teaching and performing there.
This thursday night 9th of June, from 9:30pm
COST: FREE! (A donation bucket will be available)
BYO! That's right, bring your own …, you know what
MUSIC: the best Bachata (that's for sure!), salsa and West Coast Swing!
Any questions, contact Juan at 0421 448 780