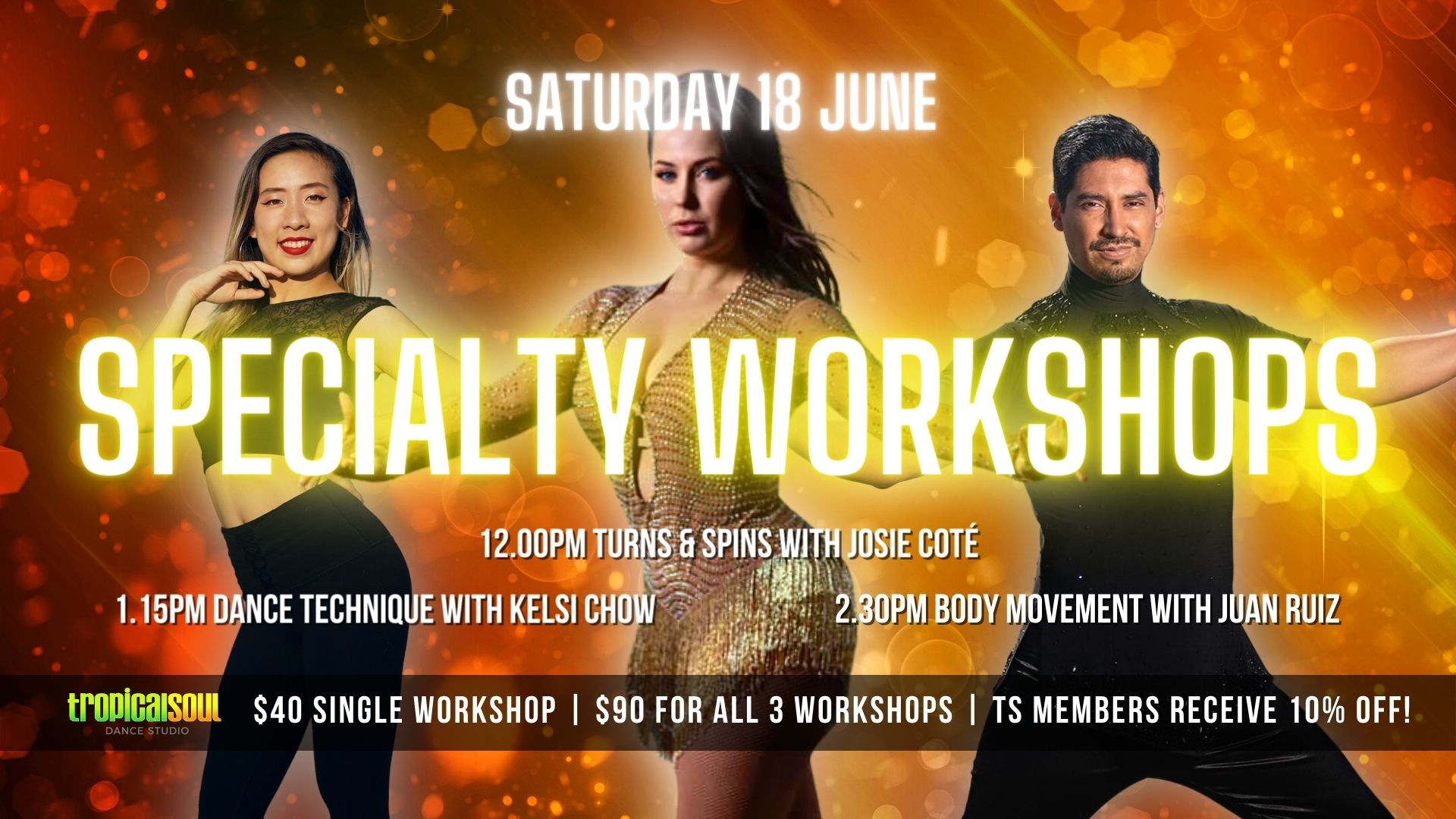 J
UST RELEASED and by popular demand!
Our SPECIALTY WORKSHOPS are back! 3 workshops that will give your dancing a great boost and and help you take your skills to the next level!
****************************************************************
WORKSHOP SCHEDULE
12.00pm – Foundations of Turns & Spins in Latin Dancing with Josie (Don't miss this one! Josie's last workshop!)
1.15pm – Dance Technique for Latin Dancers with Kelsi
2.30pm – Waves & Rolls – Elevate your Body Movement with Juan: Body movement and flow are very important in Latin Dancing! Learn from our Director Juan Ruiz how to execute Body Rolls, Chest Rolls, Chest Pumps and other Latin dance body movements! This workshop is targeted for beginners to intermediate dancers to keep on improving their range and flow of their body movement.
DETAILS
Date: Saturday 18 June 2022
Location: 205-207 Parramatta Road, Annandale NSW 208
1 hour 15 minutes per workshop
PRICING
$40 Single Workshop
$90 ALL 3 Workshops
TS Members get 10% off!
****************************************************************