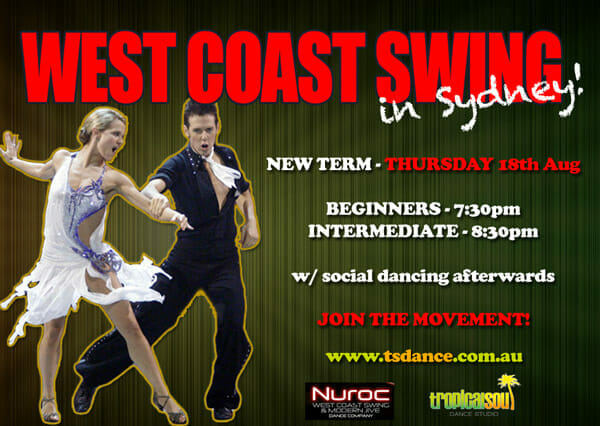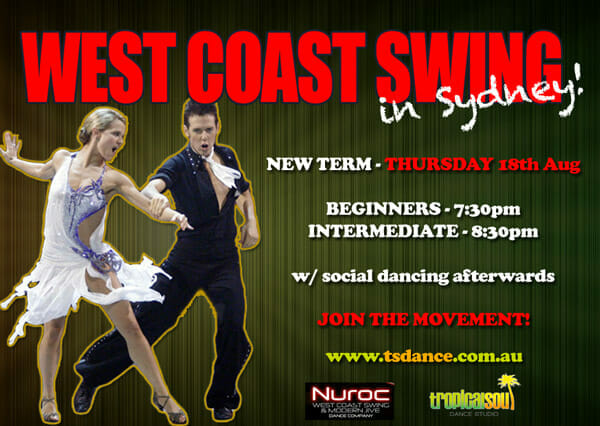 There is a West Coast Swing Movement in the Latin Dance community! Come and find out why it is so addictive to learn this beautiful dance!
EVERY THURSDAY – our WCS day!
* BEGINNERS – 7:30pm
* INTER/ADV – 8:30pm
Stay for our social afterwards!
Our next course starts on THURSDAY, 18th of August! REGISTER, REGISTER, REGISTER!
For more info, contact us! [email protected]