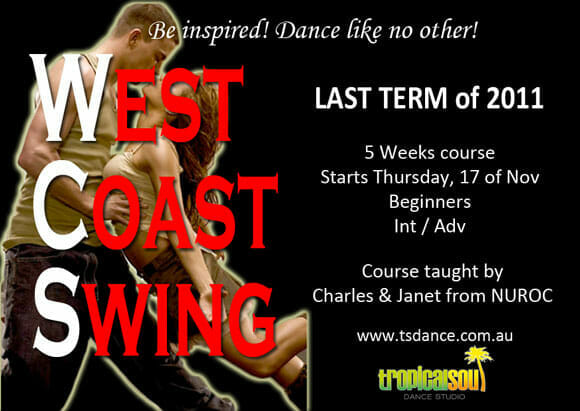 Be inspired! Dance to ALL your favourite songs!
We are running our last WCS term for this year 2011.
5 Weeks course
Starts on thursday, 17 of Nov
7:30pm – WCS Beginners
8:30pm – WCS Intermediate
Taught by Charles & Janet from NUROC! This guys are amazing and their teaching style is very relax making it easy to learn!
After the classes, stay at our social to practice your moves!
REGISTER NOW
Early bird $70
At the door, $80
You gotta love WCS!