Dance like there's nobody watching, love like you'll never be hurt.  Sing like there's nobody listening and live like it's heaven on earth with people who love Bachata and Zouk just as much as you do!
Great dancers are not only great because of their technique but also because of their passion so join us for this event: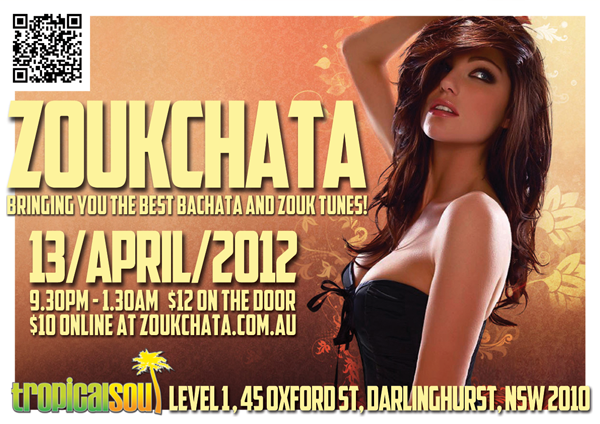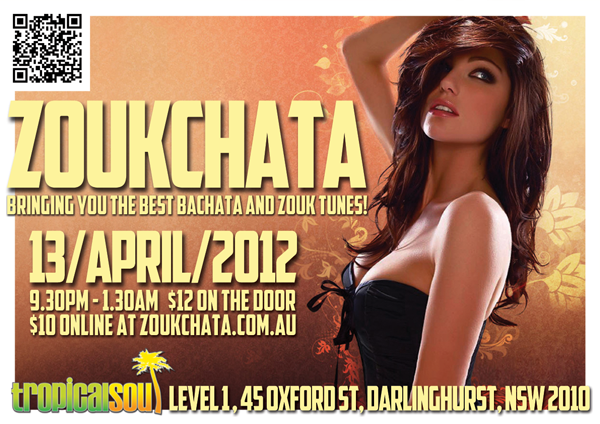 Music: Bachata & Zouk (2 song rotation)
8:30pm Zouk Workshop
9:30pm Party starts
Price:
$10 online or
$12 at the door
BYO alcohol.  Anyone behaving irresponsibly will be kicked out without warning.
Please direct all queries to:
[email protected]
Facebook us: http://www.facebook.com/zoukchata or check us out at: http://zoukchata.com.au/