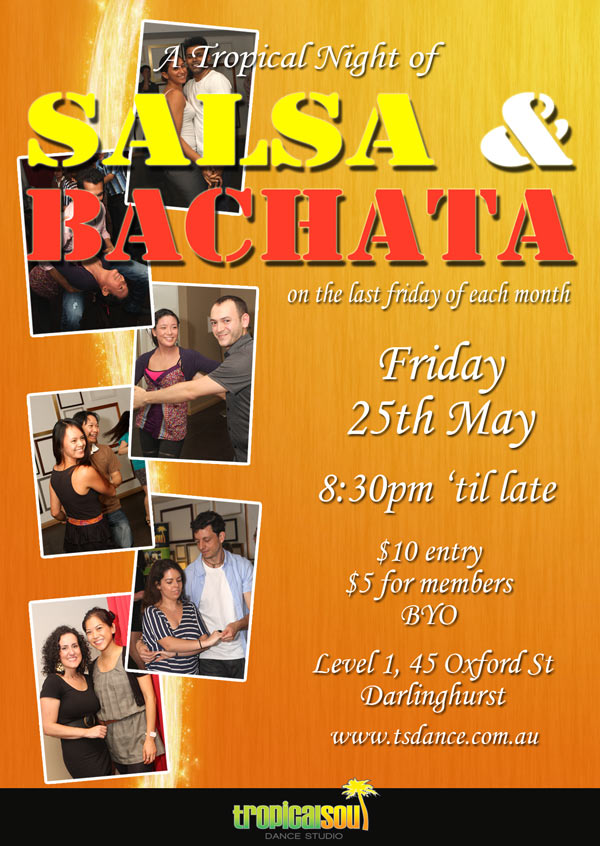 Our famous SALSA & BACHATA NIGHTS are back!
That's it, SALSA & BACHATA…. so if you are a Salsero, you should come, if you are a Bachatero, you should come as well!!! And if you are both, then there's no reason not to come!
DJ Juan will play the best tunes! And you know he plays the most awesome freaking music! 🙂
LAST FRIDAY OF MAY!
Party 'till late! For real… party 'till late!
We will have some surprise performances on the night, so you better come, you will love them!
$10 entry
$5 for TS Members
Put it on your calendars, theses nights are going to be nights to remember!