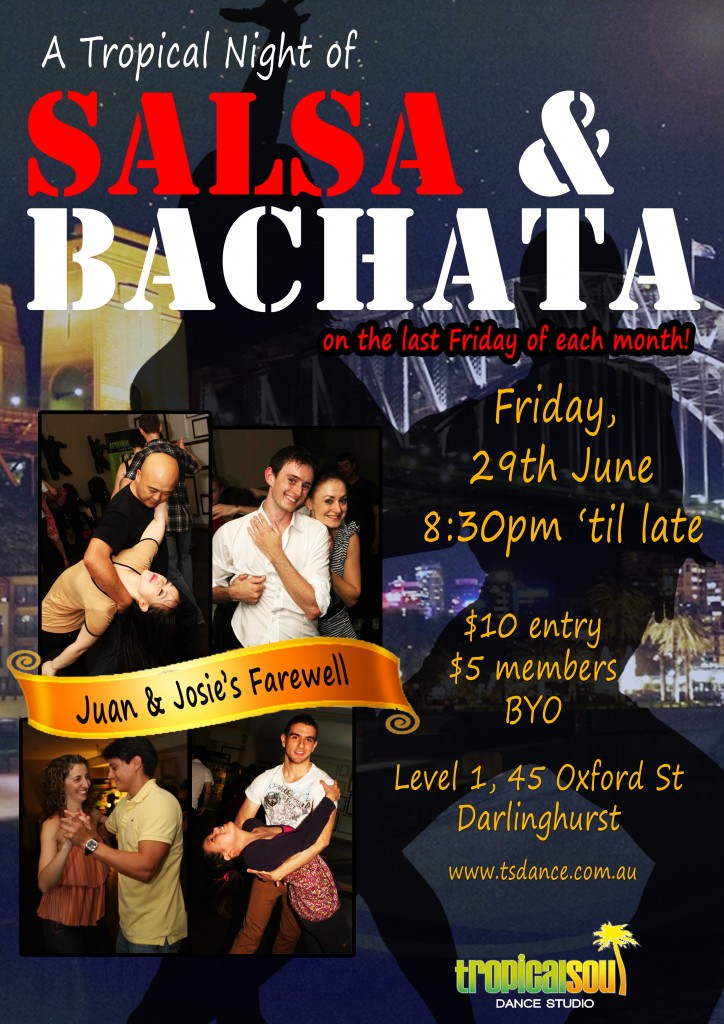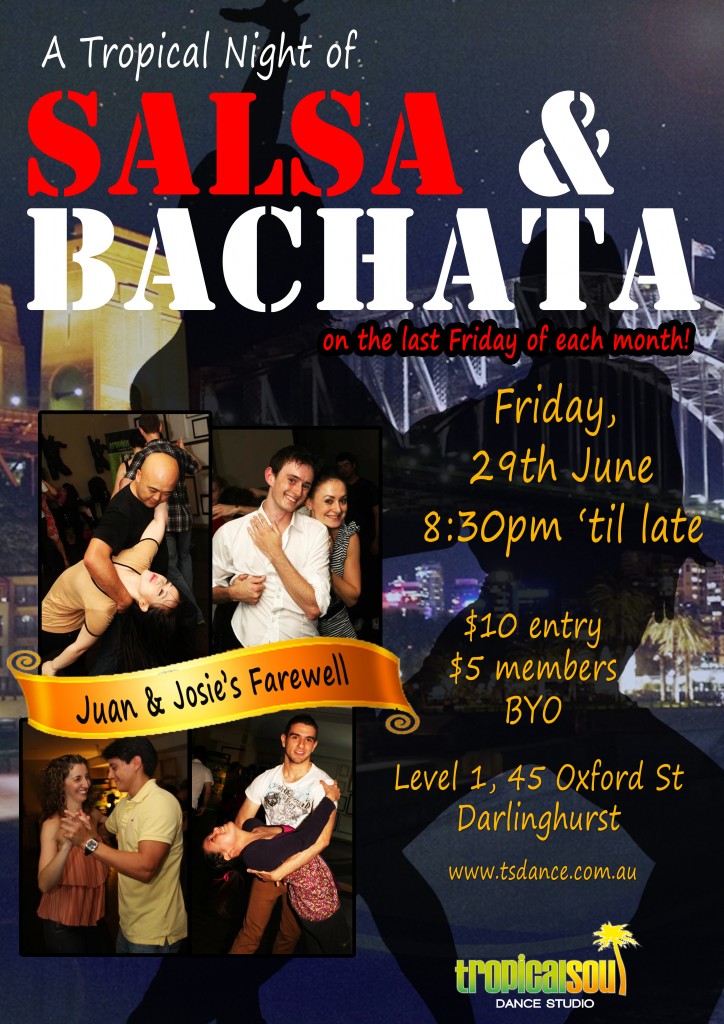 Our famous SALSA & BACHATA NIGHTS are here again!
Sure, the weather may be getting colder but that doesn't stop the heat of the SALSA & BACHATA dancing, music, and partying all-night long!
Join us to bid Juan & Josie "bon voyage" as they go off overseas for a few weeks.
DJ Juan will be playing some new tunes as well as some older favourites.  You know he knows his music! 🙂
LAST FRIDAY OF JUNE!
Party 'til late! We don't stop until you do!
$10 entry
$5 for TS Members
Put it on your calendars, theses nights are going to be nights to remember!