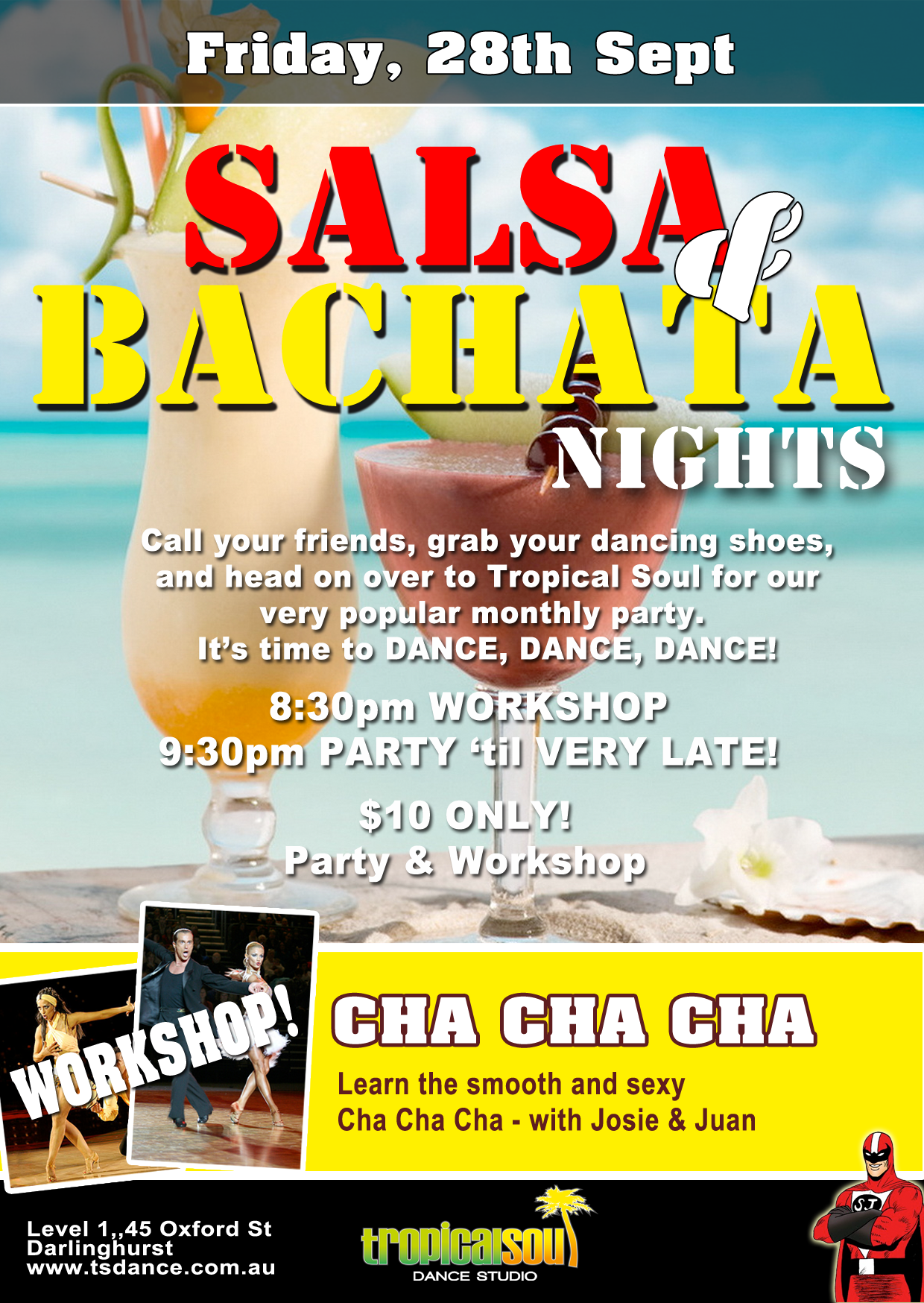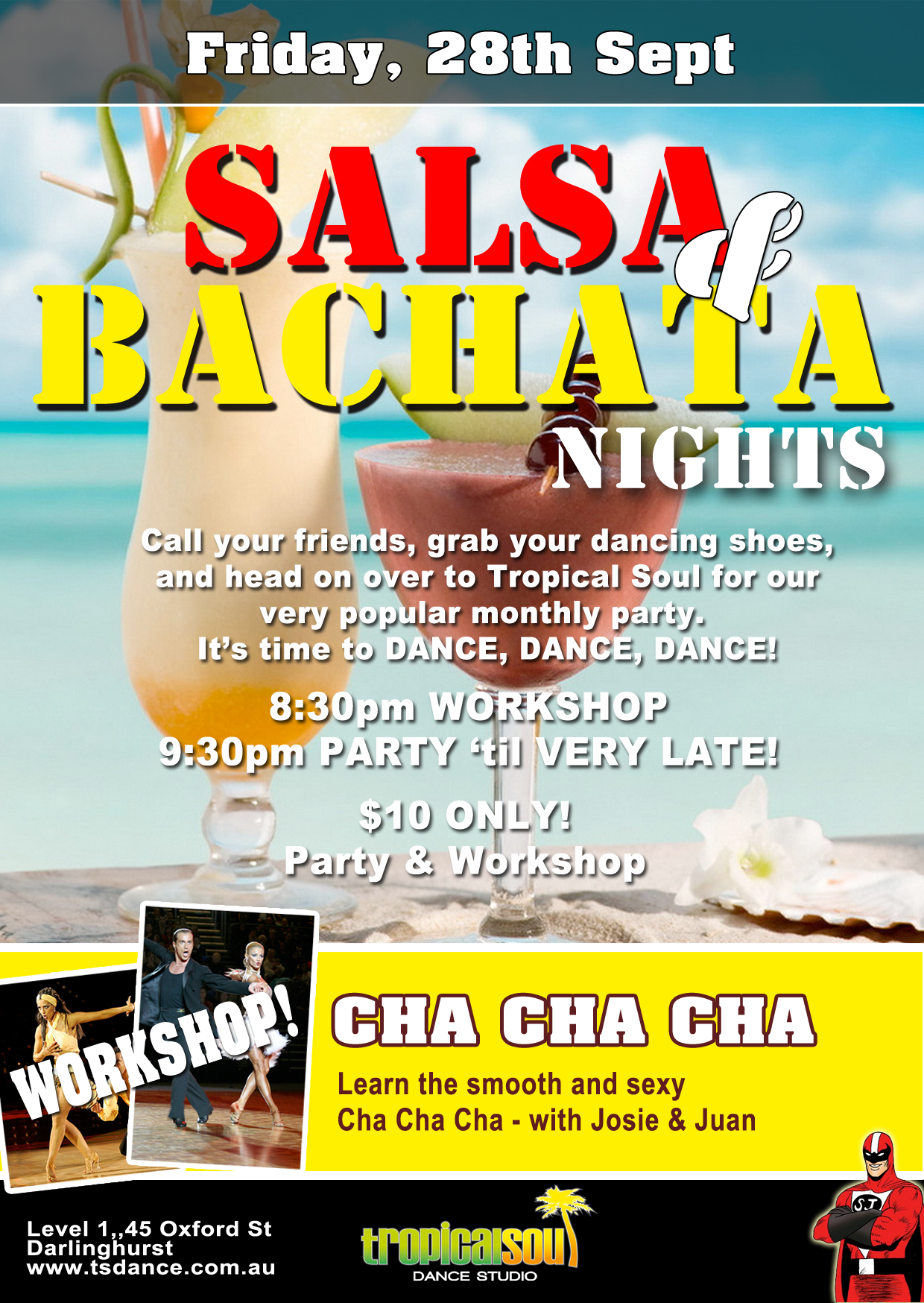 Our famous SALSA & BACHATA NIGHTS are here and we're ready to DANCE AND PARTY IT UP!
Come learn some CHA CHA CHA from Josie and Juan that they will be teaching at 8.30pm .  Afterwards, the SALSA & BACHATA party will start and we'll be dancing until the wee hours of the night!
DJ Super Juan will be playing some new tunes as well as some older favourites.
LAST FRIDAY OF SEPTEMBER!
Friday, 28th of September
8:30pm – CHA CHA CHA Workshop
9:30pm – Party / Fiesta
Party 'til late! We don't stop until you do!
BYO!
$10 for both the workshop and entry!
Mark your calendars, join your new friends and dancing family because it's going to be an unforgettable night!