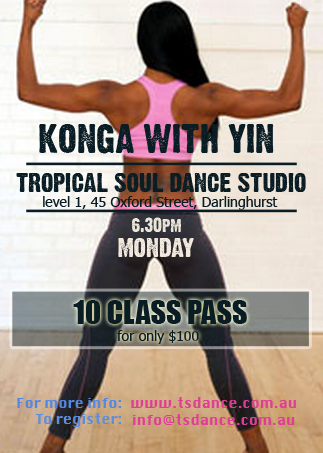 Summer is just right around the corner! It's time to get FIT and make your body SWEAT! This is it, we've all been waiting for summer to roll around so make sure you look great this season by getting in shape with the help of KONGA fitness.
We're running a special promotion for this summer (valid only 'til 1st Dec) that's sure to leave you with a jungle body!
10 CLASS PASS for only $100! (That's only $10 per class)
OR
Casual class for $15 (instead of $20)
Monday nights at 6:30pm!