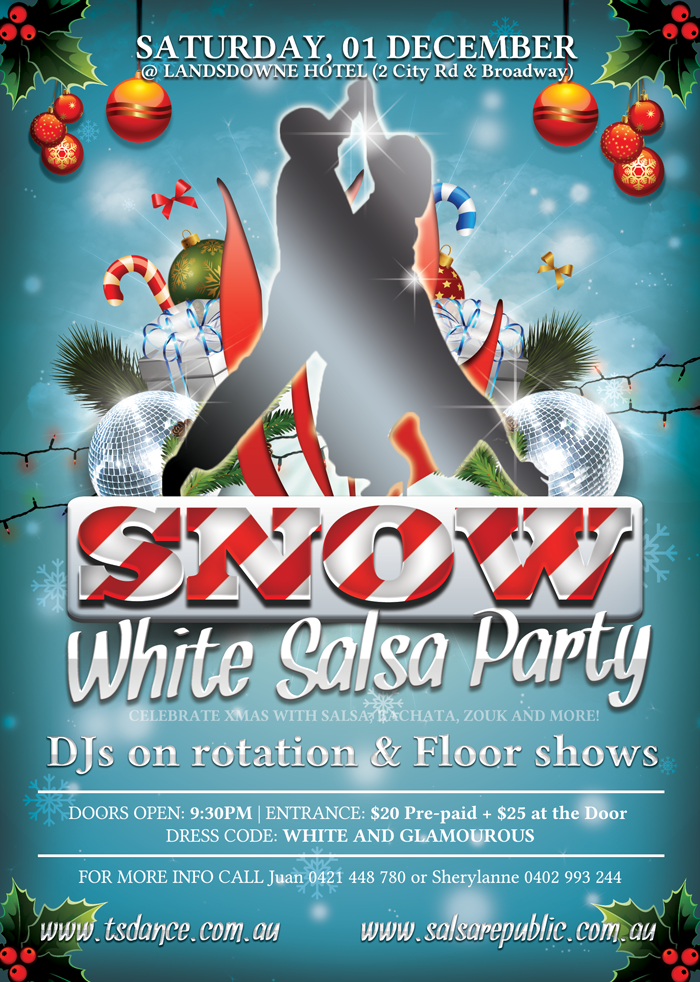 It's here again! The very popular SNOW WHITE SALSA PARTY!
This is the WHITE PARTY of the SALSA COMMUNITY! Organized by TROPICAL SOUL and SALSA REPUBLIC, this is party not to be missed!
VENUE: LANDSDOWNE HOTEL (Corner of Ct Rd and Broadway)
TIME: 9:30pm 'til very late!
DATE: Saturday, 1st of December
DJ's on rotation, nice dance floor, amazing shows and lots of surprises.
DRESS IN WHITE!
PRE-PAID: $20
AT THE DOOR: $25
At the door only