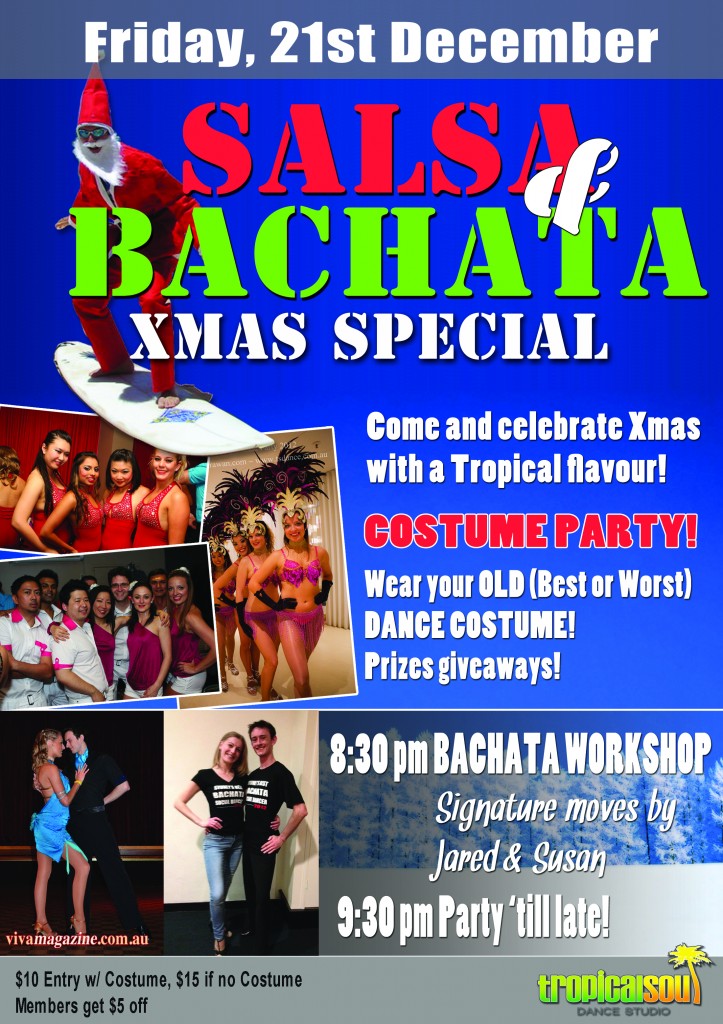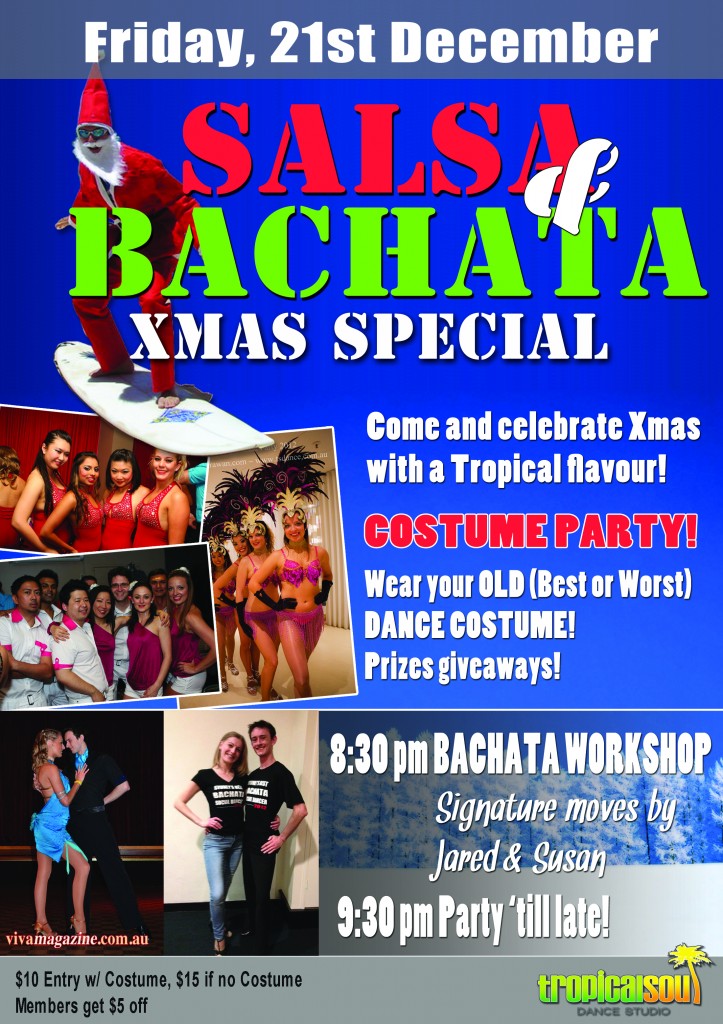 Before everyone departs for their holidays, we want to throw an XMAS party a la Salsa & Bachata style! Join us for the last dance party of the year here at the TSDS home.
We'll have a WORKSHOP at 8.30pm and then make our way into the SALSA & BACHATA party starting at 9.30pm until you can't dance anymore!
DJ Super Juan will be playing some new tunes as well as some older favourites.
XMAS EDITION
Friday, 21st of December
8:30pm – Bachata Signature Moves by Jared & Susan
9:30pm – Party / Fiesta
Party 'til late! We don't stop until you do! BYO!
$15 for both the workshop and entry!
$10 if you come in COSTUME!
$5 off for TS Members
Join your new friends and dancing family this holiday season!