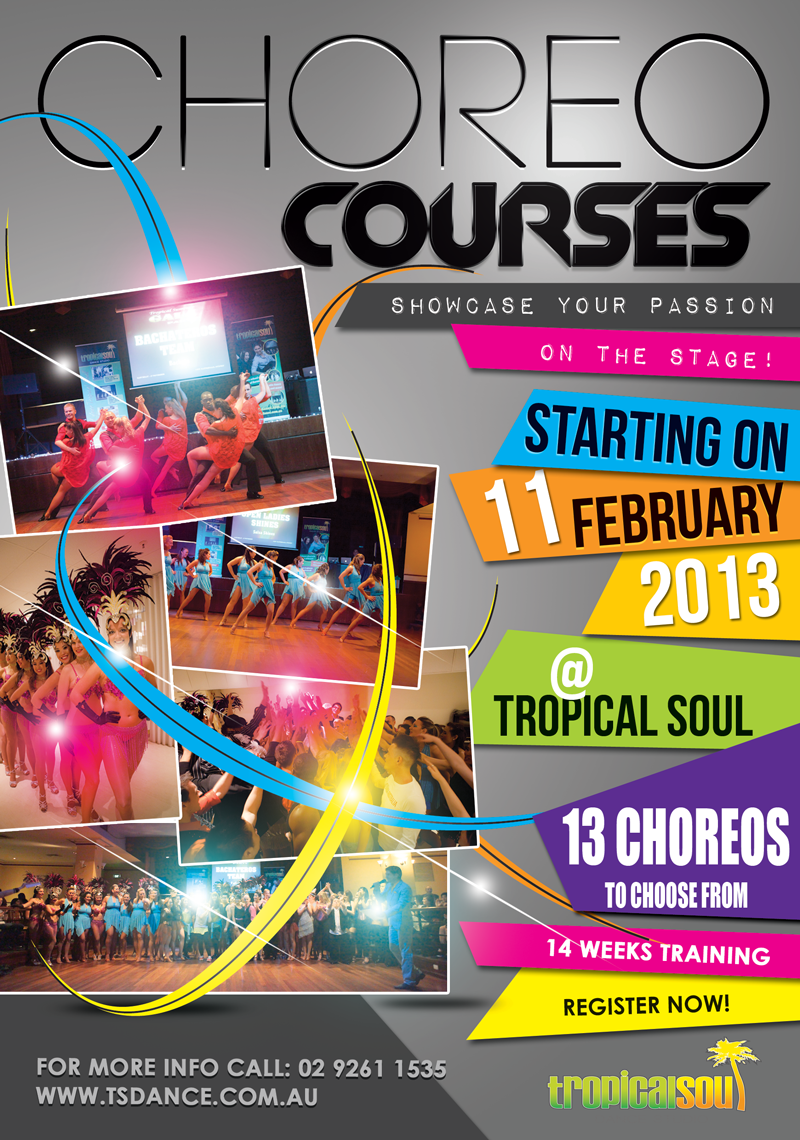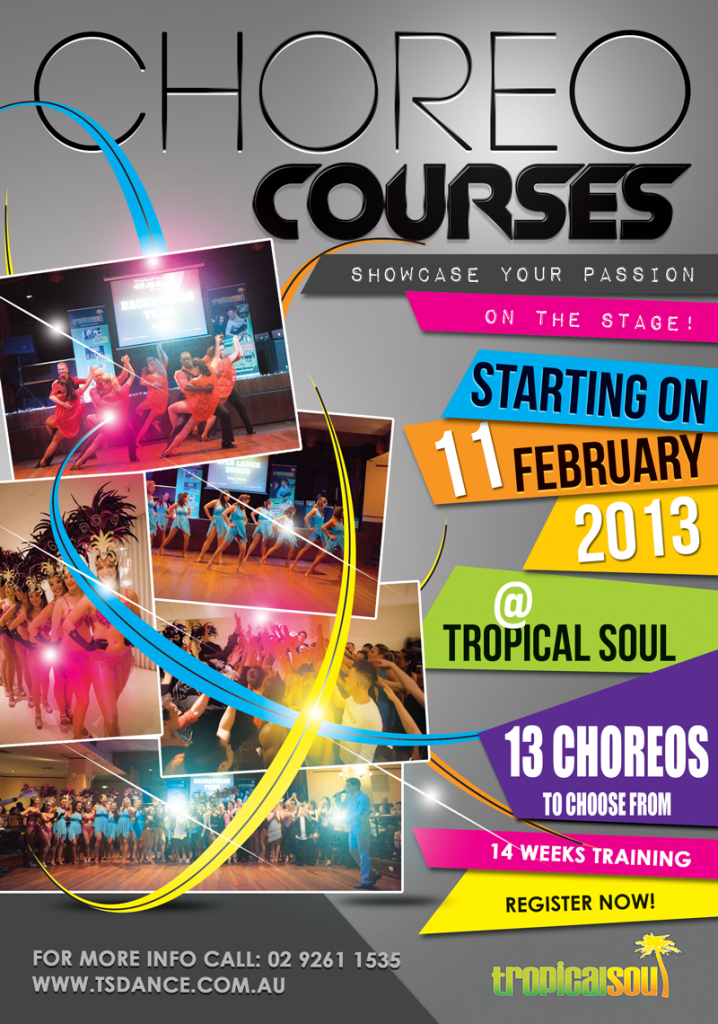 LADIES AND GENTLEMEN! THE TIME HAS ARRIVED! Can you believe it?!
We're now approaching that time of the year – time to get those beautiful, smiling faces and dancing feet for the TROPICAL SOUL CHOREO COURSES! We want to see YOU in all the glitz and glam performing for our biannual GALA PARTY on Saturday, May 18th 2013.
Showcase your talent to your friends, family, and the dancing family through 14 weeks of training with some of the most talented dance instructors here in Sydney.  Through lots of dedication, training and rehearsals, we'll prepare you through our choreo courses.  With heaps of styles to choose from, you'll be sure to find one that fits your style and level (or maybe even two or three!) from Salsa, Bachata, Brazilian Samba, West Coast Swing, Shines, Latin Hip Hop (Reggaeton) and much more!
For more info and to reserve your spot today before they book out, head to the CHOREO COURSES page.