It's LATIN DANCE FESTIVAL FEVER hitting AUSTRALIA!
It's already time to start thinking about heading down to Melbourne for the 2013 MELBOURNE LATIN FESTIVAL! Join us as we plan on heading down to Victoria's capital city for their Arabian Nights themed celebration of Latin Dance.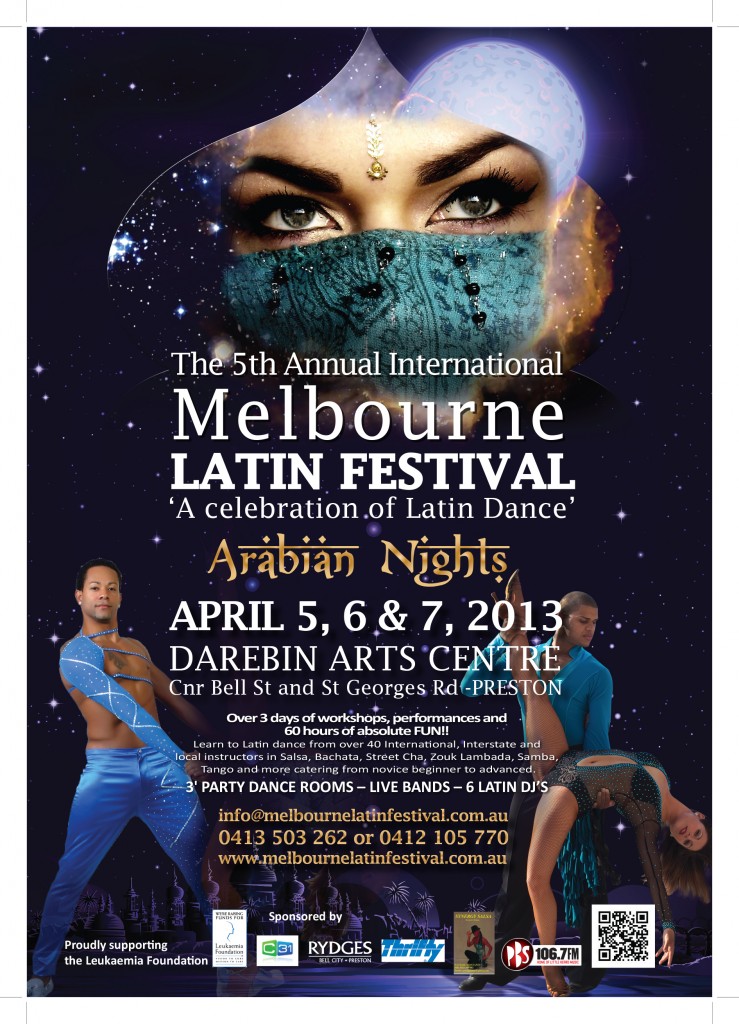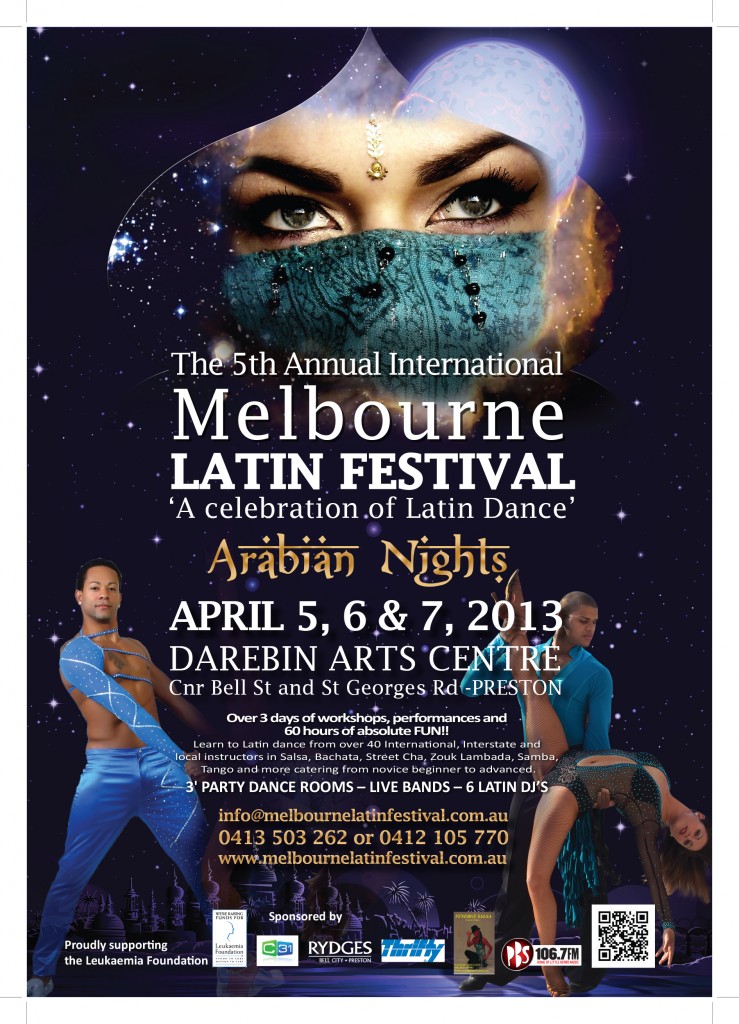 It'll be 3 fun filled days of workshops, performances, shows, and parties so start planning and we'll see you there from April 5-7 this year 🙂
Make sure to:
Get your festival pass
Arrange transportation
Book accomodation
And be ready to have FUN!
More information can be found on their website here.