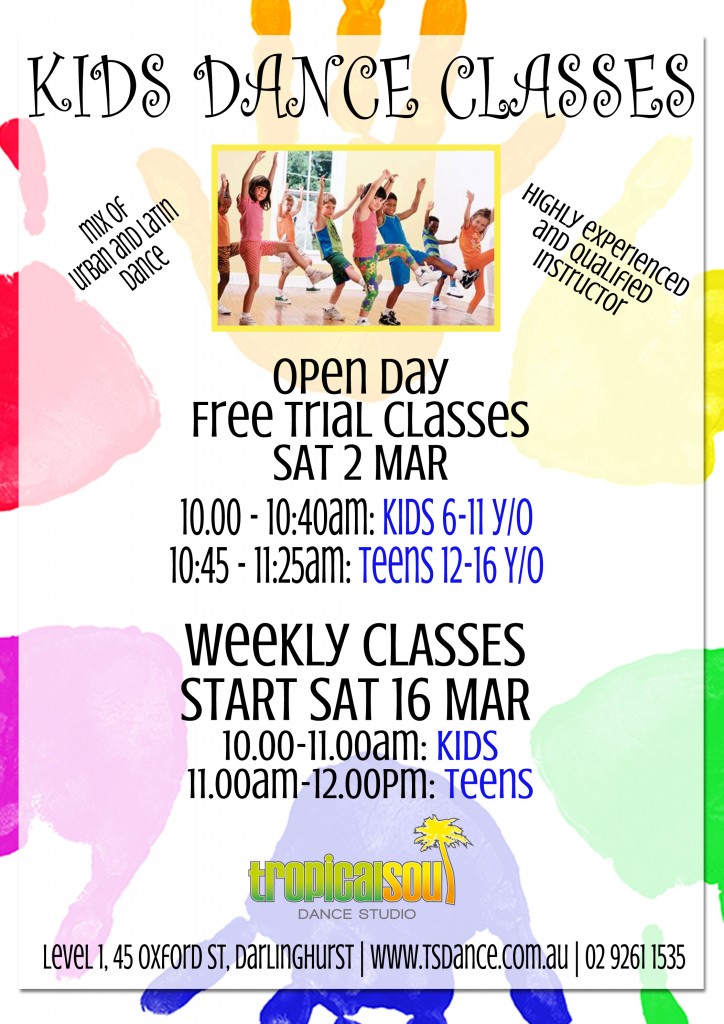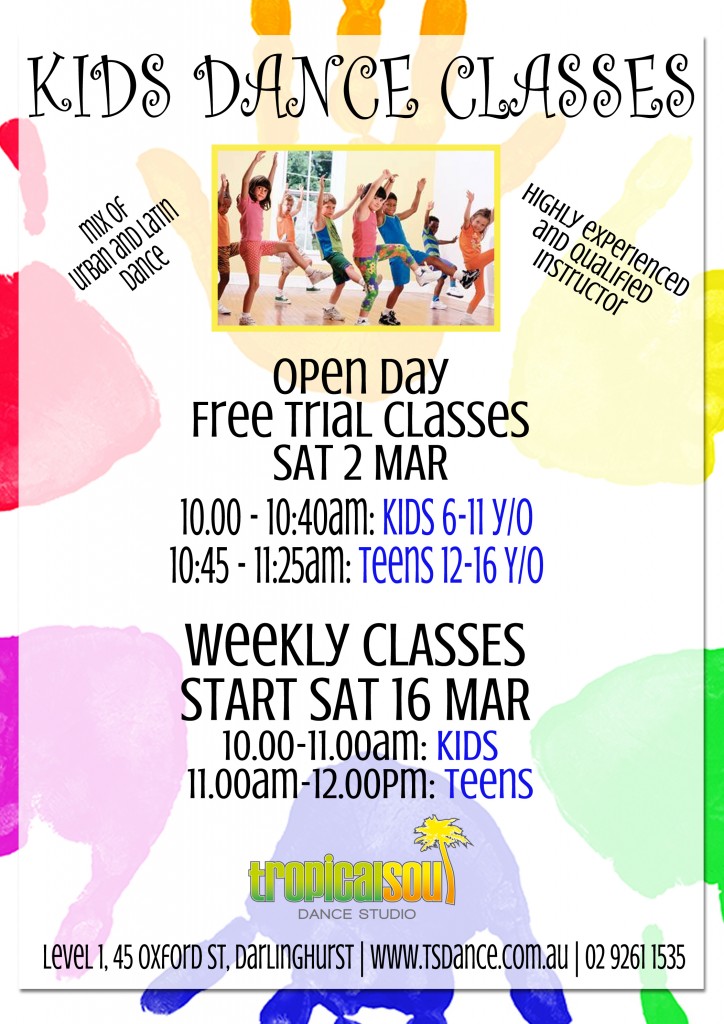 Tropical Soul is proud to announce the start of KIDS DANCE CLASSES.  For those young ones in your life, we'll have classes for children and for teens ranging from age 6-16 years old.
Sign them up for a FREE TRIAL CLASS on Saturday, 2 March on our OPEN DAY.  The schedule will goes as follows:
10-10:40am: Kids 6-11
10:45-11:25am: Teens 12-16
The classes will be a mix of Urban and Latin dance taught by a highly experienced and qualified instructor.
Weekly classes will be starting on Saturday, 16 March.
Get in contact with us today to book some spots!