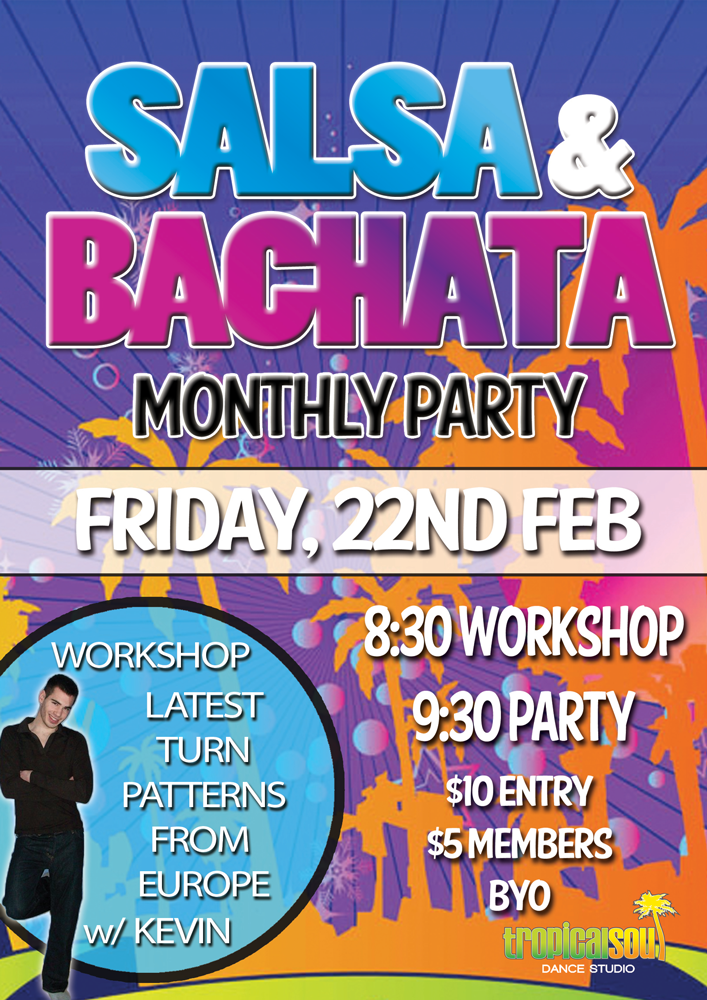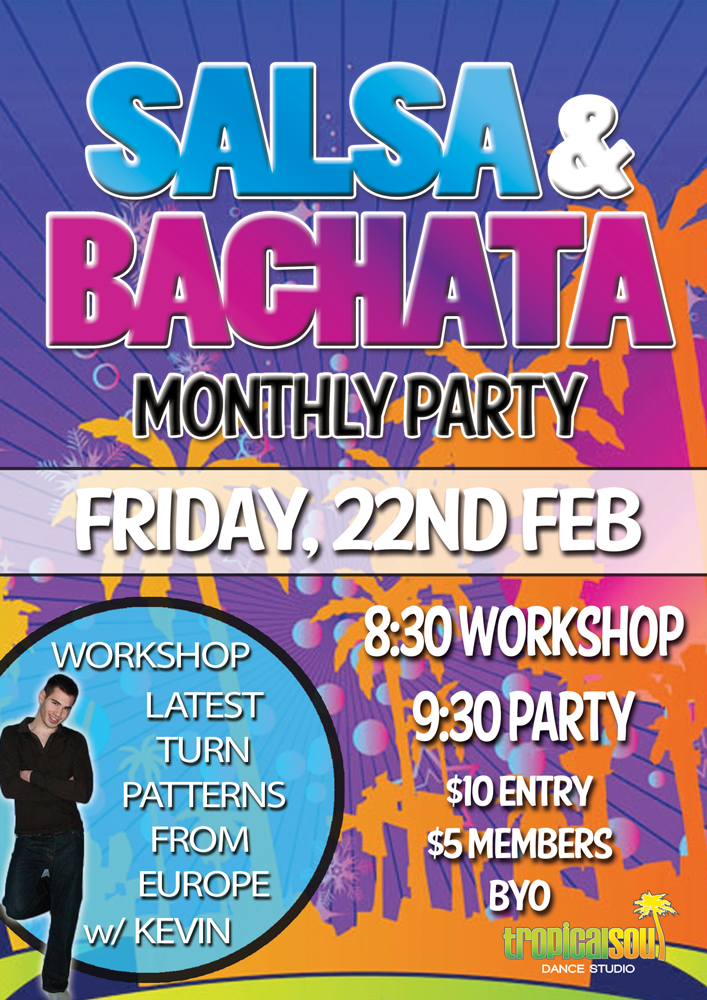 Our famous SALSA & BACHATA NIGHTS is coming soon! February will fly by and in 2 weeks, it'll be the last Friday which means it's time for our monthly party!
We'll have a WORKSHOP at 8.30pm and then have our SALSA & BACHATA party starting at 9.30pm until you can't dance anymore 🙂
DJ Super Juan will be playing some new tunes as well as some of the crowds' favourites.
LAST FRIDAY OF FEBRUARY!
Friday, 22nd of February
8:30pm – Workshop with Kevin – Latest Turn Patterns from Europe
9:30pm – Party / Fiesta
Party 'til late! We don't stop until you do!
BYO!
$10 for both the workshop and entry!
$5 for TSDS Members
Join your new friends and dancing family as we say goodbye to summer!