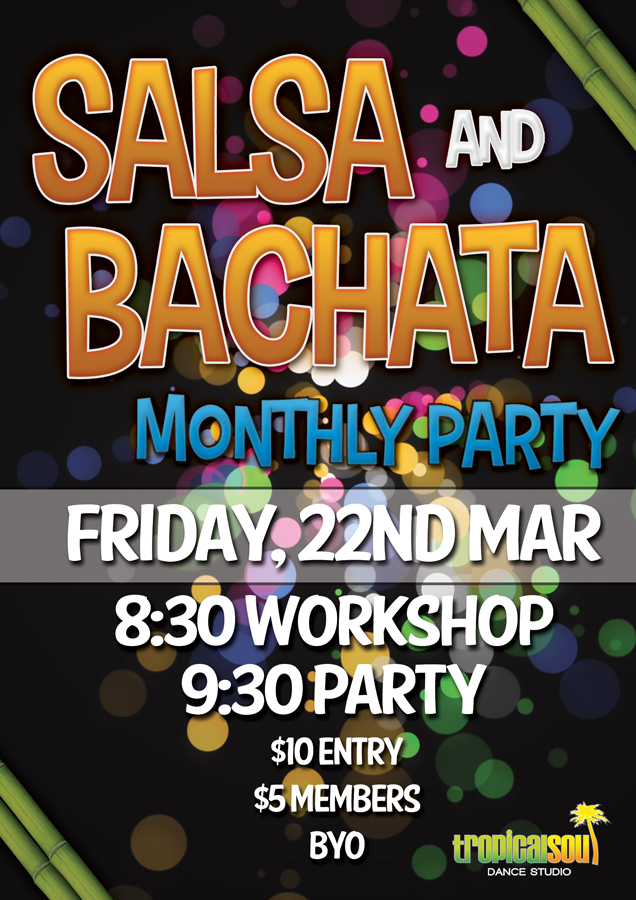 Our famous SALSA & BACHATA NIGHTS will be coming to you a week earlier for the month of March.
We'll have a WORKSHOP at 8.30pm and then have our SALSA & BACHATA party starting at 9.30pm until late into the night!
DJ Super Juan will be providing you with new songs he's discovered as well as some of the classics with song rotations from Salsa and Bachata.
THIRD FRIDAY OF MARCH
Friday, 22nd of March
8:30pm – Workshop 
9:30pm – Party / Fiesta
Party 'til late! We don't stop until you do!
BYO!
$10 for both the workshop and entry!
$5 for TSDS Members
Join your new friends and dancing family as we welcome the autumn!