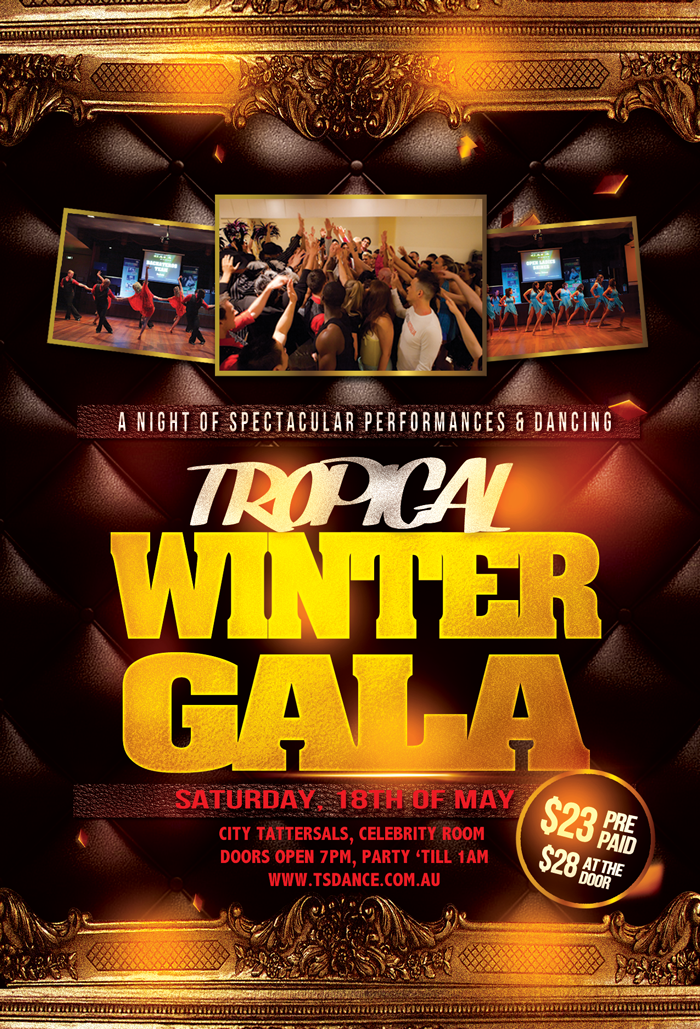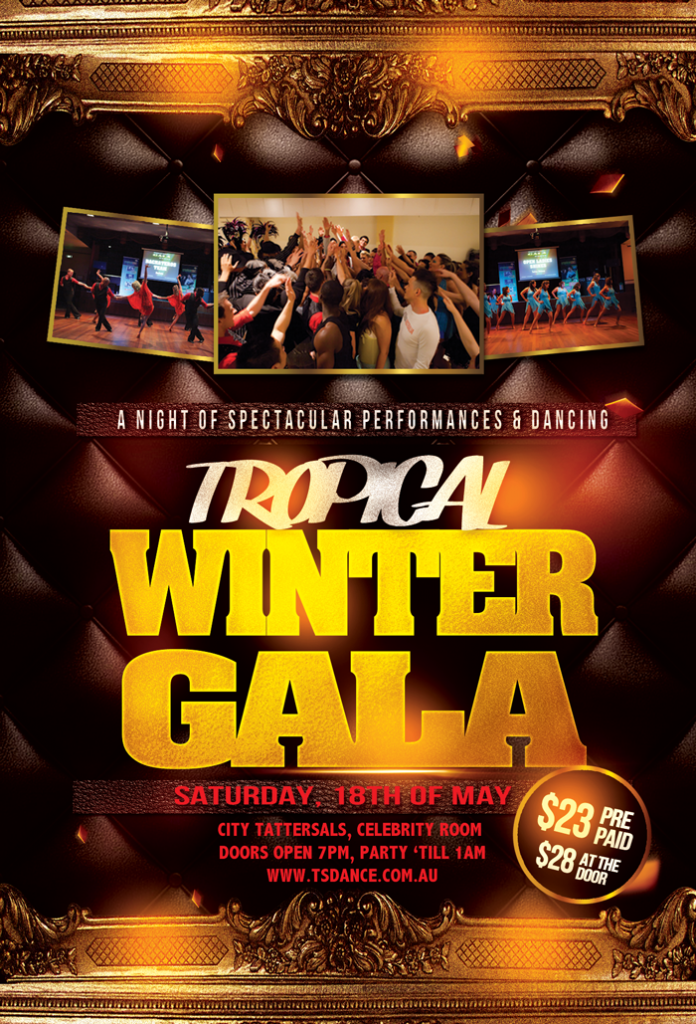 The next few months are going to fly by and before you know it, our highly anticipated TROPICAL WINTER GALA PARTY will be here!! So here's to you saving the date for SATURDAY, 18 MAY because it'll be a night worth remembering!
We'll have spectacular performances from all our choreography teams from Salsa, Bachata, Brazilian Samba, Cuban Salsa, Kizomba, Ladies Shines, Funky Bachata, Men's Bachata Shines, and much more!
Doors will open at 7pm
Event held at CITY TATERSALS in the Celebrity Room.
There'll be surprises and giveaways and heaps of social dancing until 1am!
Online ticket sales now open
TICKETS available at the door only until sold out