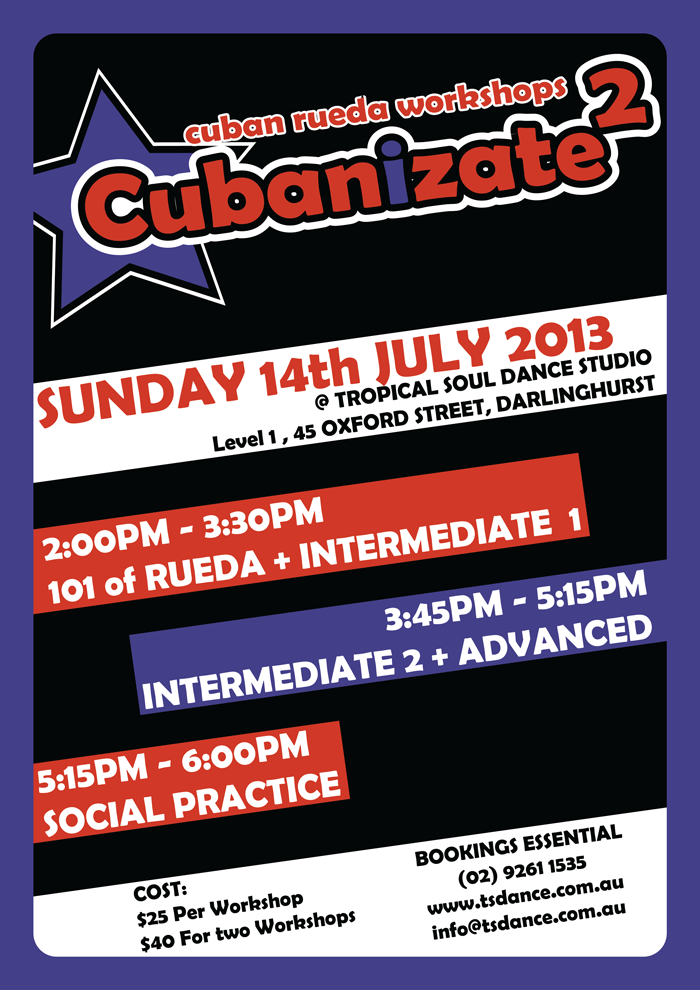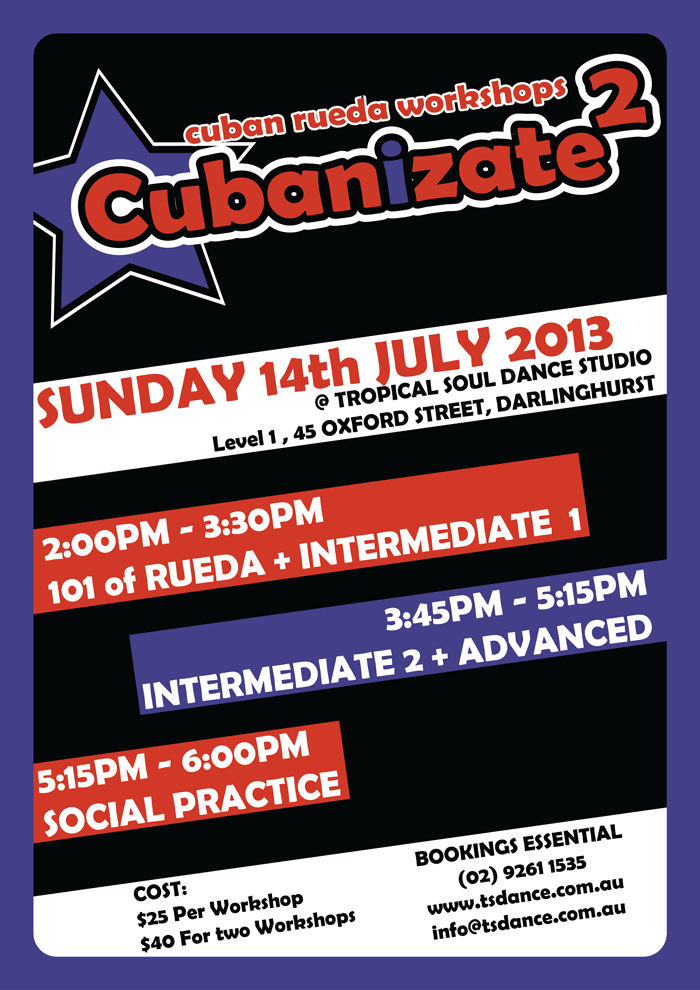 Coco is Back from CUBA! So get ready for CUBANIZATE 2!!!
JOIN US FOR 3 HOURS OF CUBAN RUEDA WORKSHOPS W/COCO
————————–————————–———————-
2:00PM – 3:30PM
101 of RUEDA + INTERMEDIATE 1
Catering for first time Rueda dancers and for those wanting a
refresher of basic Rueda calls, then followed by Intermediate
moves to prepare you for the next class.
3:45PM – 5:15PM
INTERMEDIATE 2 + ADVANCED
Catering for students who finished the previous class, plus for those
more advanced Rueda dancers looking to learn new RUEDA
moves & patterns.
5:15PM – 6:00PM
SOCIAL PRACTICE
Time to practice your new Cuban moves on the dance floor,
Non-stop CUBAN MUSIC to keep you dancing for 45 Mins.
————————–————————–——————–
COST:
$25 per Workshop
$40 for 2 Workshops
————————–————————–——————-
BOOKINGS ESSENTIAL