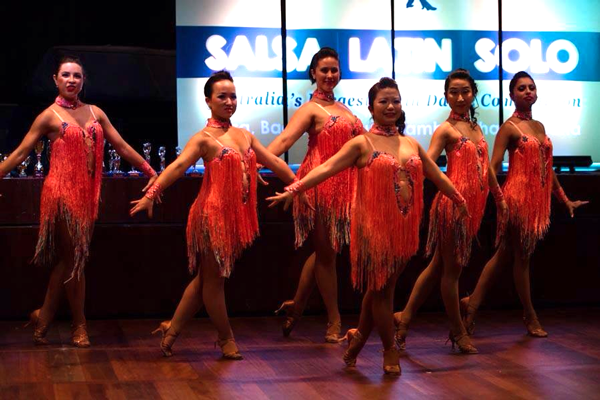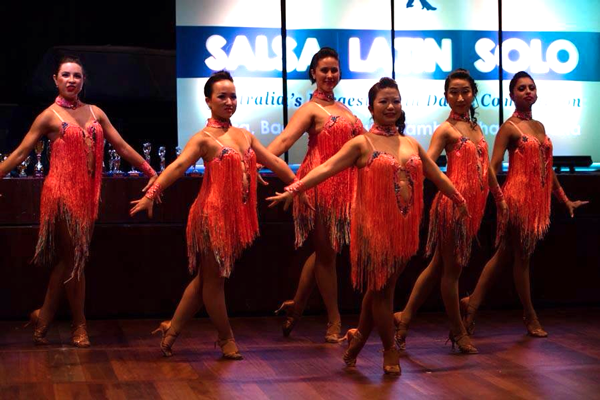 We want to congratulate all of our Tropical Soul dancers who competed at the AUSTRALIAN SALSA OPEN CHAMPIONSHIPS, form the 14th – 16h of June 2013
It is only 2 years since Tropical Soul started, and our dancers have achieved wonderful successes in the Latin Industry! In this National competition, our ladies from Tropical Soul,  directed by Josie Cote,  took TWO 1st PLACES! We couldn't be any happier and prouder of all of our dancers who represented us in the competion and the soul-mates that came to support us during the whole event.
Results for Tropical Soul:
1st Place – Salsa Open Soloist Teams – Ladies Salsa Shines Team
1st Place – Latin Amateur Soloist Teams – Ladies Bachata Shines Team
2nd Place – Open partnered Teams  – Bachateros Team
2nd Place – Semi-Pro Couples – Jared & Jo
3rd Place – Open partnered teams – TS Salsa Team
3rd Place – Salsa Semi-Pro Soloist – Natalia Wong
And big thank you to all of our Soul-mates who were cheering for us on the weekend!