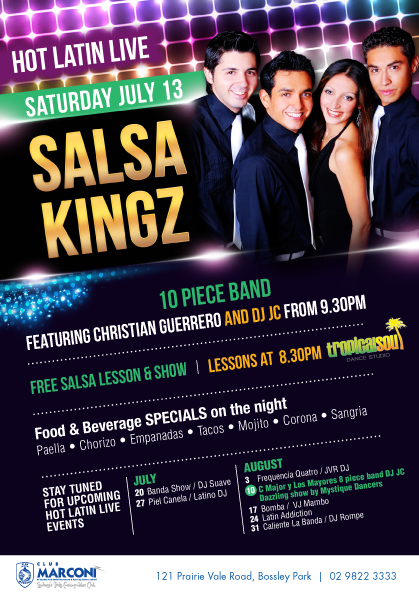 Tropical Soul will be in full force performing this Saturday night at the prestigious and very popular Club Marconi, of Bossley Park.
Every month, Club Marconi hosts a big Latin night, with live Latin bands and shows. Tropical Soul will be there teaching a fun Salsa class with Juan and Josie, and the doing a Latin Show case with the Bachateros, Samba and Salsa teams. It will be a night full of fun and grew memories dancing to the music of the amazing band, the SALSA KINGZ!
So if you are looking for something to do this saturday night, come and join us! As there is around 20 of us going there already!