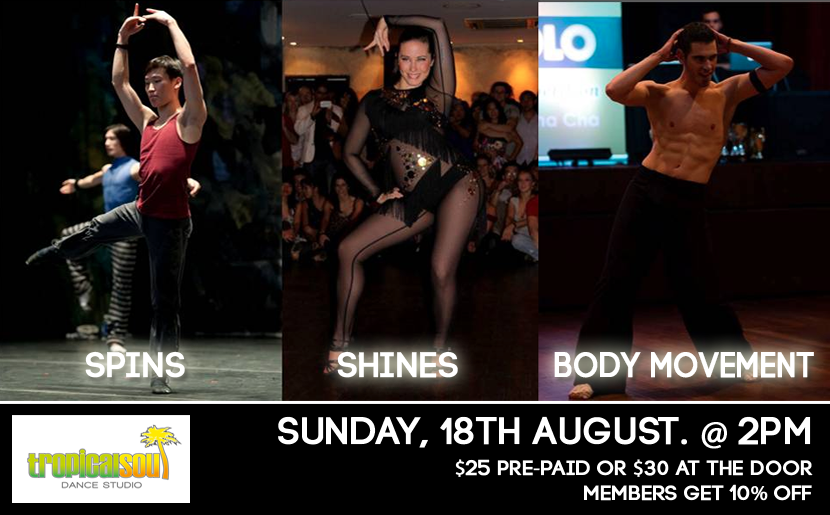 BACK BY POPULAR DEMAND! This is the second instalment of this popular workshop
You want to become a complete dancer? No more turn patterns! This class will help you develop all the other skills you need to energize your dance training.
We will work on:
– Balance exercises: to help you spin and maintain more control while dancing
– Body movement exercises: help you become more flexible and make you look good while moving.
– Shines: how to make easy shines look like they're really complicated by adding everything you learned during the class.
– Last, but not least: you will get some homework so you can continue to practice outside the studio.
When:
Sunday 18 August 2013, 2:00 to 3:30pm
Price:
$25 PRE-PAID
$30 AT THE DOOR
(Tropical Soul members receive 10% off)
Teacher:
Your beloved Belgian instructor Kevin Benamar aka BeSalsa