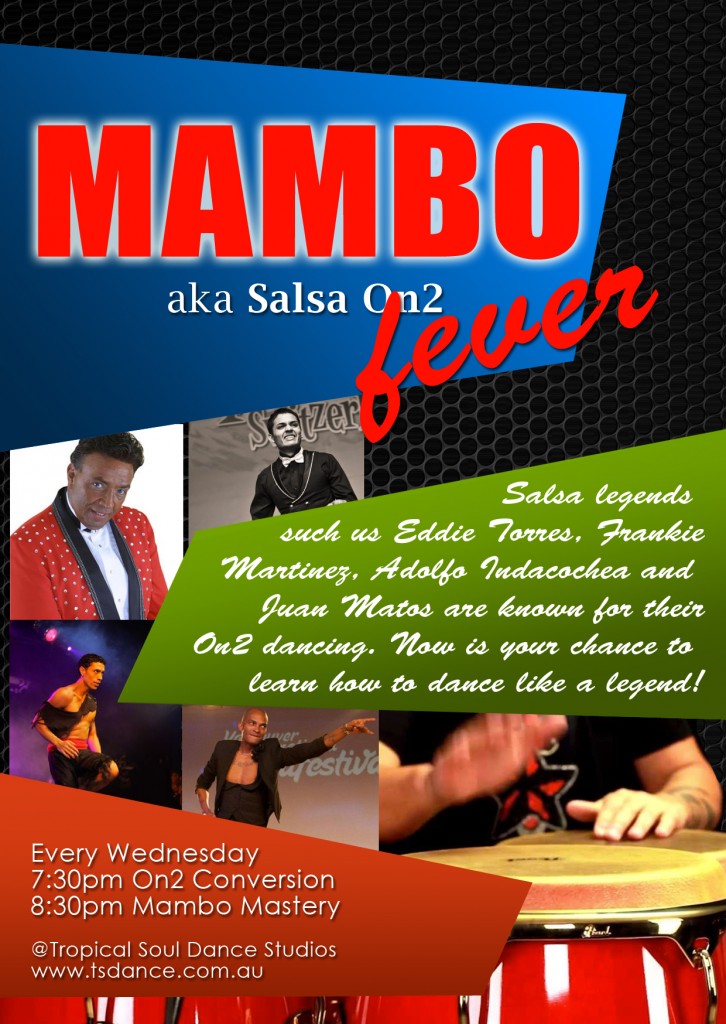 ON2 WEDNESDAYS CONTINUES AT TROPICAL SOUL WITH JUAN AND JOSIE!
***NEW TERM STARTS AUGUST 13***
***READ TO THE END TO SEE OUR AMAZING PROMO FOR THIS TERM***

You'll notice Juan and Josie on any dance floor as being top On2 dancers – they have many skills they'd like to share with you! It doesn't matter where you've learned – all we want to do is share the MAMBO PASSION and have more Sydney dancers move to the ON2 BEAT!
7.30pm – ON2 CONVERSION
Open level class, for anyone with Salsa experience that would like to learn or perfect their On2 rhythm. We focus on timing, musicality, On2 technique, and simple shines and patterns, putting the emphasis on getting the right MAMBO FEEL.
8.30pm – MAMBO MASTERY
Int/Adv level, must have experience of the On2 rhythm. Develop yourself as a dancer, and develop your Mambo flavor through our tough drills, exercises, shines, body movement and patterns. We put the emphasis on social dancing and variations, leading and following, and what makes a SMOOTH MAMBO DANCER.

***MAMBO ON SALE!!!***

We are currently running a super promo for the Term starting August 13, 2014!
50% OFF OUR ON2 6-WEEK COURSES
1 x 6-week course: only $52.50 (that's just $8.75 per class!!!)
2 x 6-week courses: only $105 (also only $8.75 per class!!!)