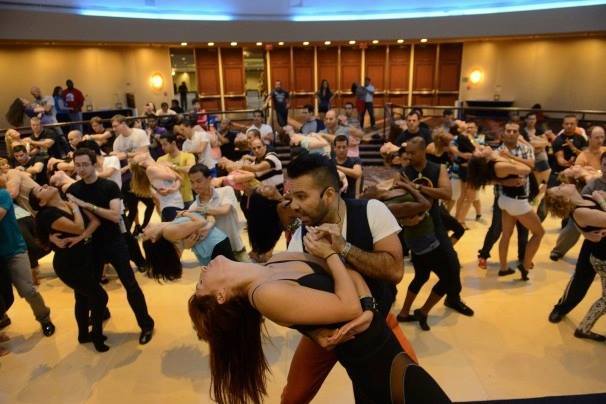 Great news Salseros! We have a SPECIAL INTERNATIONAL GUEST at TS this week to teach the Salsa Advanced class on
Thursday 7.30pm! Do not miss!  
JUAN CALDERON is a world known dance instructor/choreographer/performer and entrepreneur.  Juan is a master instructor on Salsa On 1, Salsa On 2, Rueda De Casino, LA Style, NY Style, Miami Style and Puerto Rican Style. In addition Juan has also added to his repertoire Bachata, Kizomba & Zouk. 
Juan and his dancers gained worldwide recognition very quickly which set the stage for Juan's first DVD. Juan's first instructional DVD became an overnight sensation and climbed to the highest sales on Amazon.com over many well known instructional videos. This allowed Juan Calderon and Cultural Explosion to enter the world of international dance conventions and tours of North America, Latin America & Europe, since his DVD was being sold around the world through the internet. 
In a few years Juan earned 3 lifetime achievement awards from some of the world's biggest and most famous Salsa Dance Conventions including the East Coast Salsa Congress & West Coast Salsa Congressos (Los Angeles California by Albert Torres) in the United States. Which at the time were the 2 biggest Salsa events in the USA.
Most recently Juan has added to his thorough teaching style a holistic approach which takes elements from other disciplines. How has this impacted his teaching and his relevance in the world of Latin Dance? Well, in the last year Juan has been to 9 countries spreading his style of dance, instruction and philosophy. He is currently in a 5 country tour which ends in Australia!!
EVERYONE IS WELCOME! It's only $20 if you're not a member or not already registered in this class 
Yep, that's right, no extra cost! Our gift to you our lovely Soul-Mates and Salsa friends