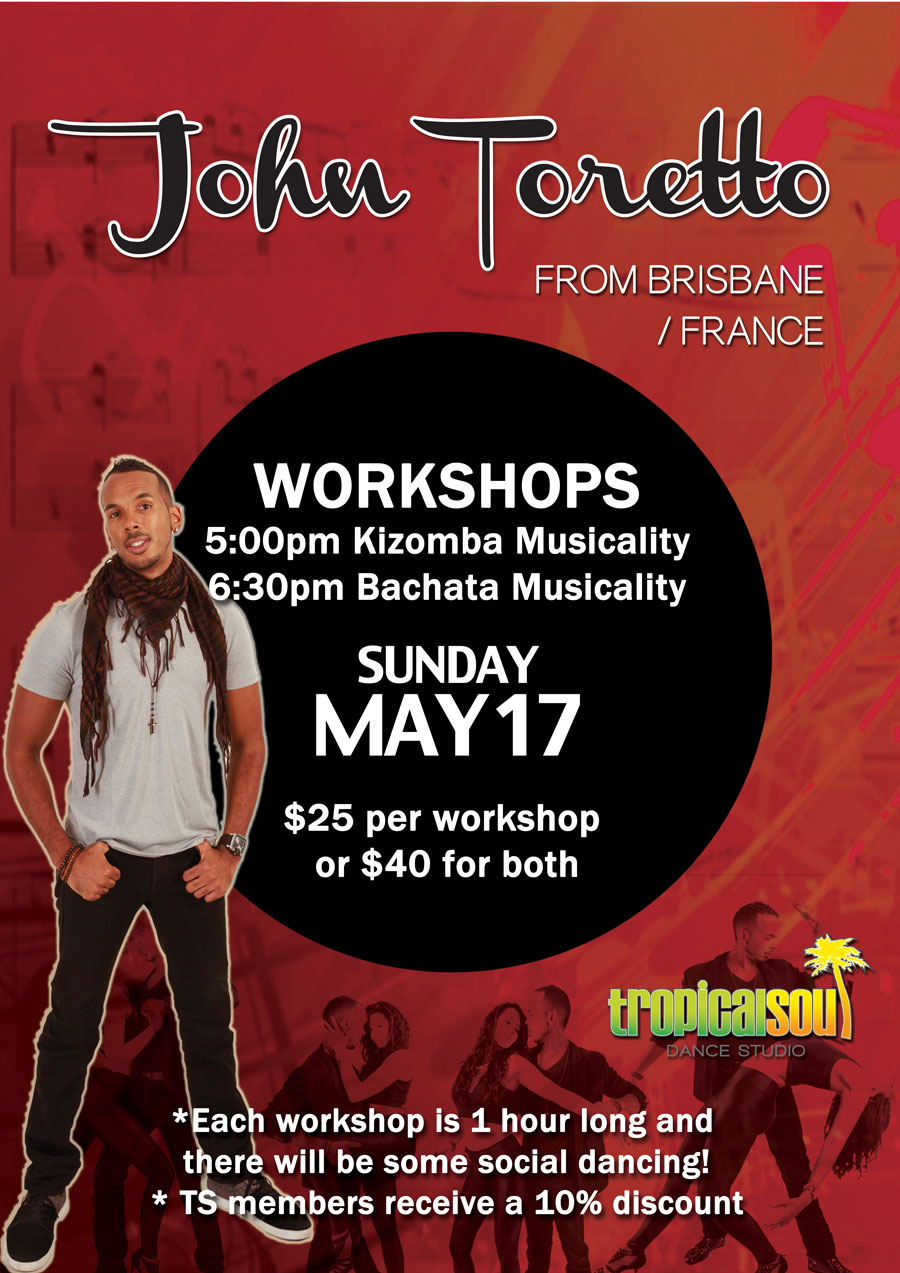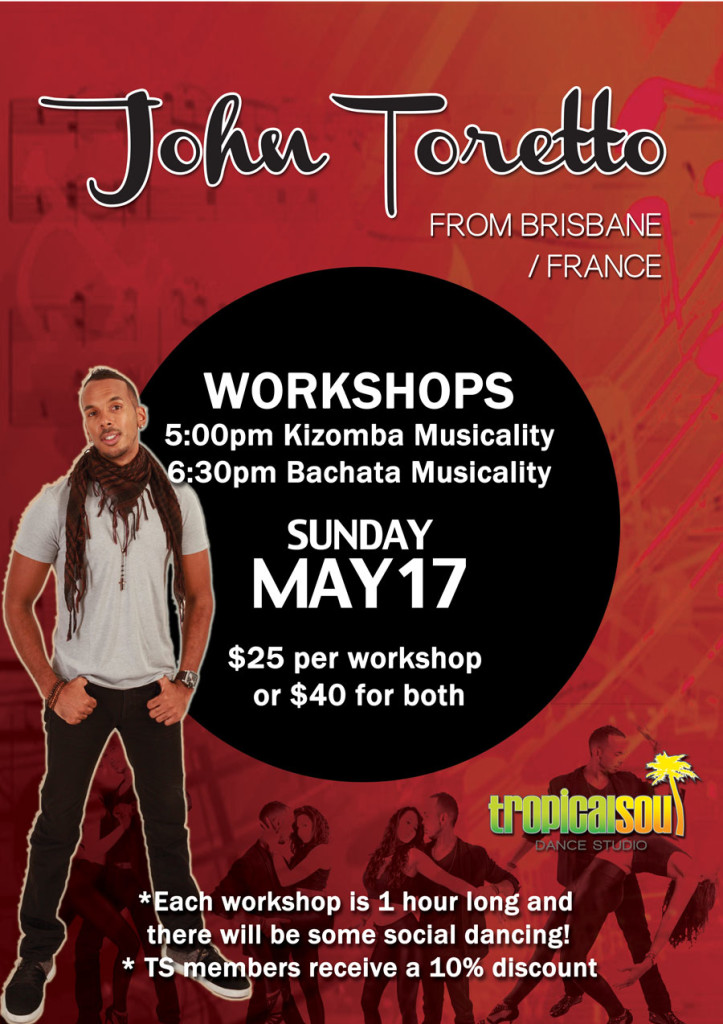 Tropical soul is happy to announce that it will be having a guest instructor, John Toretto (from France via Brisbane)!
John has years of experience teaching Kizomba and Bachata (Sensual) back in France, and since he moved to Australia, he has been an famous instructors in various national events, including Byron Latin Fiesta, Sydney Bachata Fesival, Kizomba Festival and more!
John Toretto will be our guest of honour at our Winter Gala on the 16th of May and on Sunday the 17th of May he will be teaching 2 musicality workshops!
Sunday, May 17th
5:00pm – Kizomba Musicality
6:30pm – Bachata Musicality
$25 for one workshop, or $40 for both!