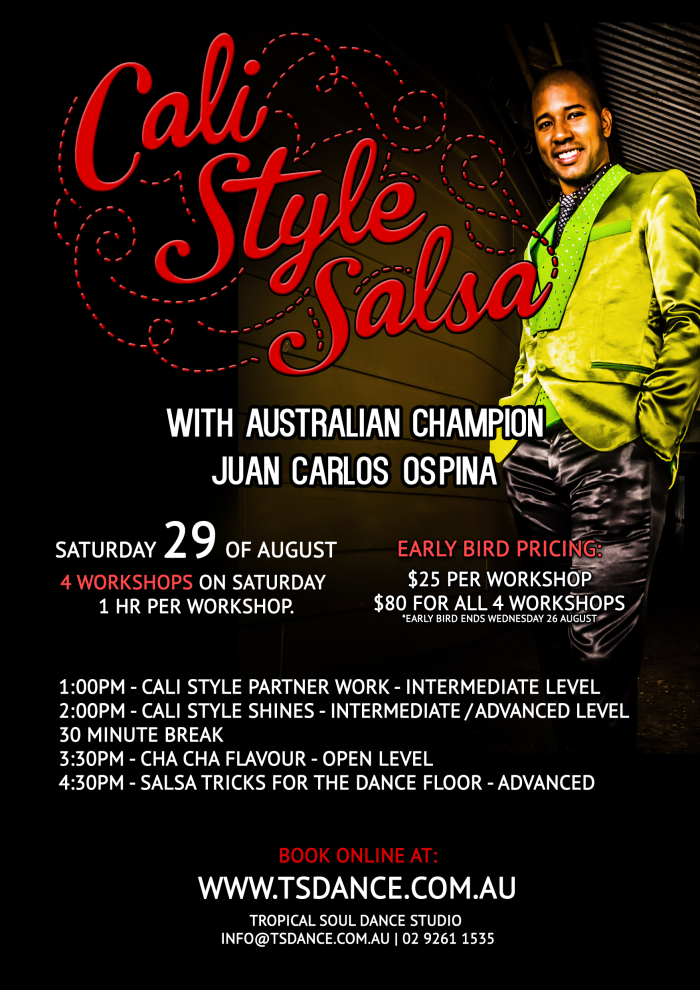 We'll be running 4 great salsa workshops with Australian Champion Juan Carlos Ospina on Saturday the 29th of Aug
from 1pm
Each workshop will last an hour!
1:00pm – Cali Style Partnerwork – Intermediate Level
2:00pm – Cali Style Shines – Intermediate / Advanced Level
30 mins break
3:30pm – Cha Cha Flavour – Open Level
4:30pm – Salsa Tricks for the dance floor – Advanced
PRICING
EARLY BIRD – Available until the 25th of August
Each workshop is $25.
Or save when you purchase all 4 workshops for $80!!
NORMAL PRICE – From the 26th August
Each workshop is $30
Register for all 4 workshops for only $100.
We recommend you register early as these workshops will sell out for sure!