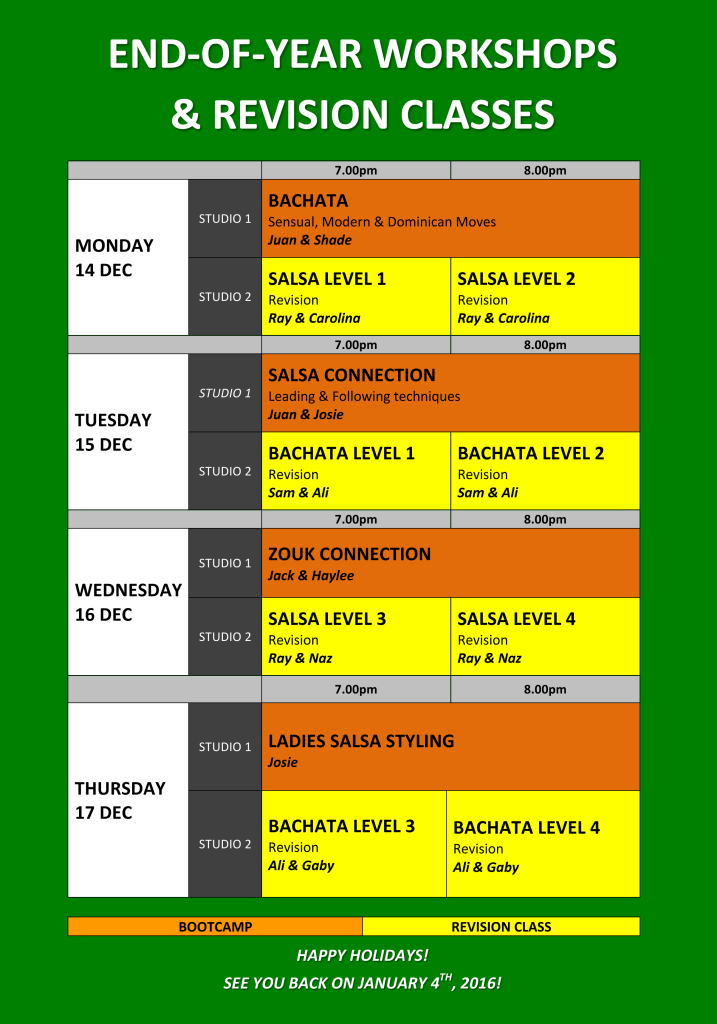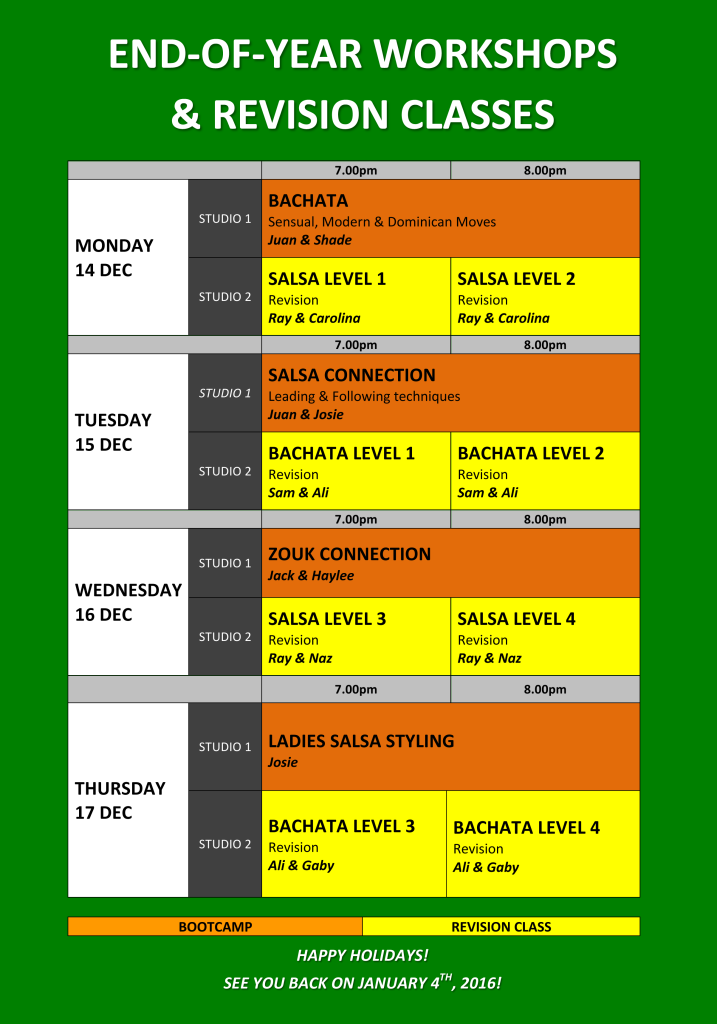 It's time for the TSDS 2015 CHRISTMAS BREAK BOOTCAMPS and REVISION CLASSES!
The past few weeks has been a busy time at Tropical Soul as we prepare for the end of the term, we're also excited to announce a week full of exciting workshops! This is the last week that the studio will be open for 2015.
BOOTCAMPS: are the best way to fast-track your learning, as they focus on specific material not covered on the regular weekly classes. After each bootcamp, instructors will play a good 30 mins (or more) of music for you to practice what you learnt.
REVISION CLASSES: are a good way to revise material previously taught in class, so you can really master those moves. (If you are a TS Member, the revision classes are included on your membership)
WORKSHOP & REVISION CLASS PRICE LIST
BOOTCAMPS
Early Bird Discounted Price – $30
Regular Price – $40
REVISION CLASSES
Early Bird Discounted Price – $15
Regular Price – $20
*Revision classes are free for TS Dance members, please register in advanced with reception to secure a spot.
* Early Bird Discounts are available until the 11th of December.
Here is some important dates to remember for December.
Friday 11th December – End of Term 6 Classes & LAST SALSA & BACHATA PARTY of the year!
Monday 14th –  Thursday 17th December – End of Year Workshops
For more info about the End of Year dates, check this post.
BOOTCAMPS REGISTRATION