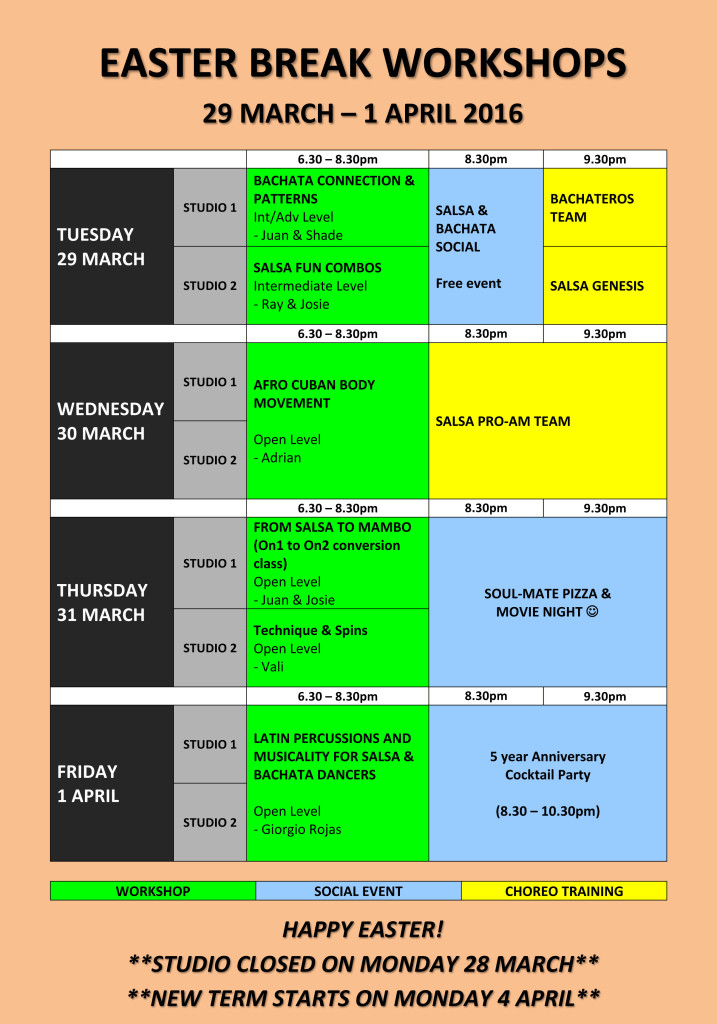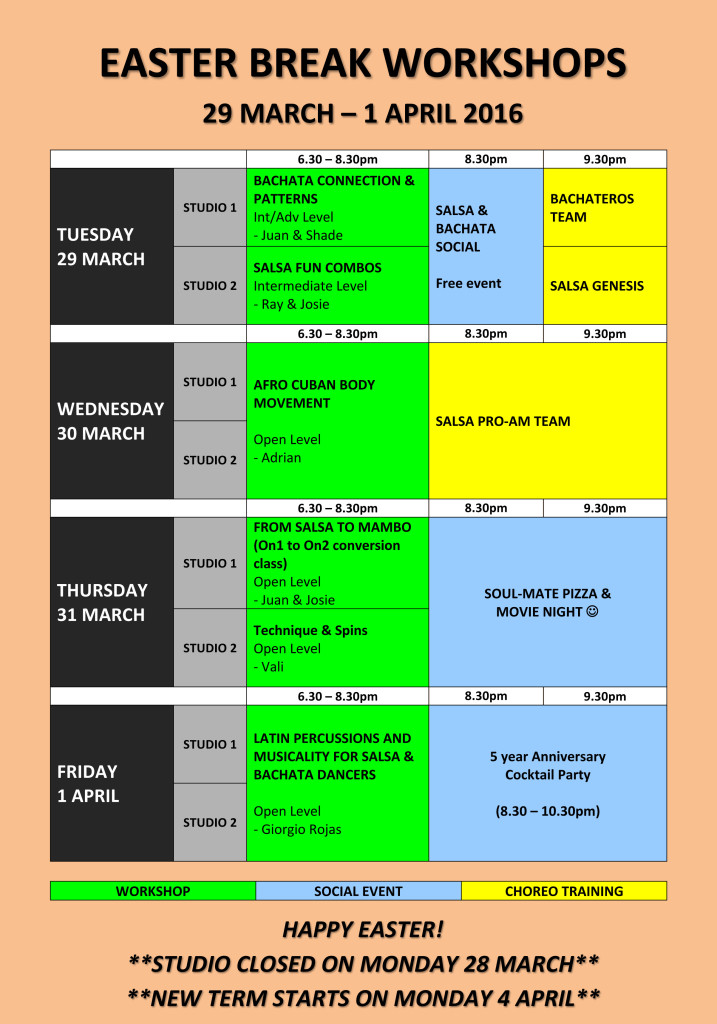 It's time for the EASTER BREAK WORKSHOPS! The last few weeks of this term have been great to see all the new faces and to see all the returning students 🙂 As we prepare for the end of the term, we're also excited to announce a week full of exciting workshops!
We'll have the following workshops, each of them lasting for 2 hours to get those techniques right.
In these workshops, we teach material not taught on classes. So everything will be new material for everybody! PLUS There will be a free social on Tuesday after the workshops and a Soul-Mate pizza & Movie night on Thursday!
PRICING
EARLY BIRD UNTIL FRIDAY MARCH 27
$30 per workshop
REGULAR PRICE
$40 per workshop
*TS Members receive 10%
REGISTER ONLINE