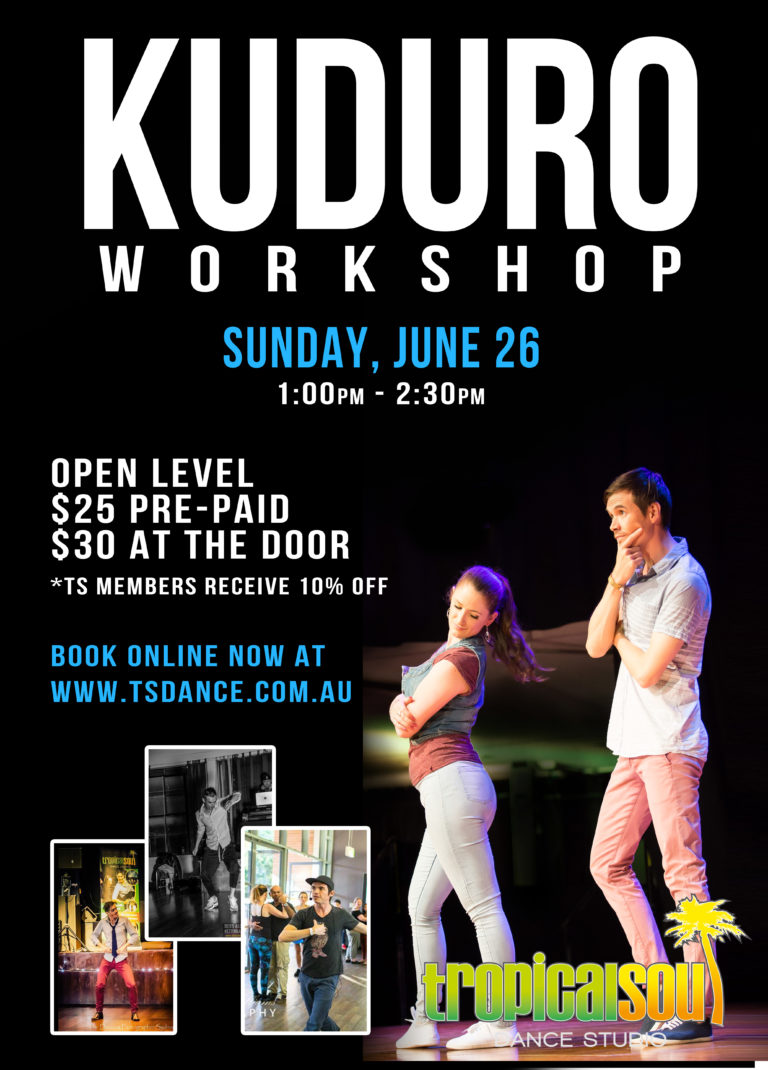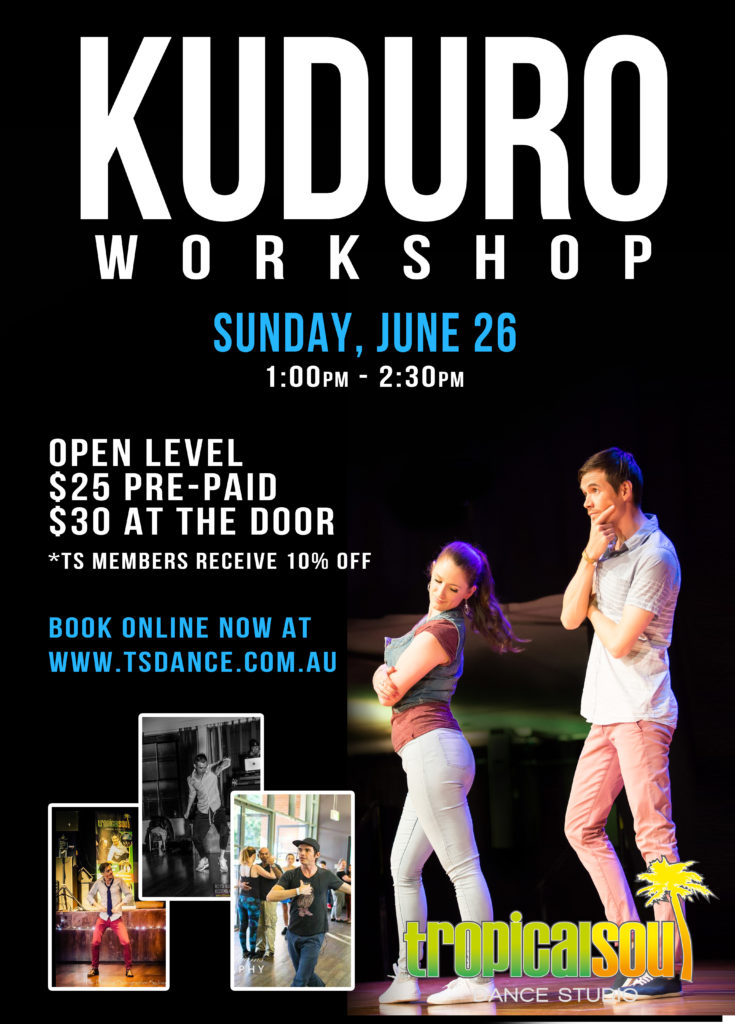 Due to popular demand we're back with another fun Kuduro/Afro House workshop with Armand from Kizomba Australia.
Open level, fun for everyone. Mixing moves from Kuduro and Afro House. Class will be balanced with technique, fun moves and ofcourse a little choreo at the end! We will pick a song and learn the steps for that song. Often Kuduro music has a specific dance move/moves for each song!
Kuduro and more recently Afro House has taken the world by storm, and for a good reason. It's awesome fun and a great workout. Kuduro is a street dance from Angola that started in the 80s from a pioneer called Tony Amado. It mixes traditional Angolan afro dance with popping and ofcourse its own unique moves. Afro House dance is a mix of urban African including Coue Decale, Ndombolo, Azonto, Kwaito, Soukous, Kuduro and more.
If you dance dancehall/reggaton/samba, you will love this class. If you love your salsa and bachata for sure you will love it too. And if you already dance kizomba/semba/afro, then I'm preaching to the converted. And if you simply curious then come along. It's infectious to say the least.
Be prepared to sweat, wear comfy light clothes, bring water, towel and sneakers/gym shoes.
$25 pre-paid or online
$30 at the door
TS members receive 10% off
Sunday June 26, 1pm – 230pm
Venue: Tropical Soul Dance