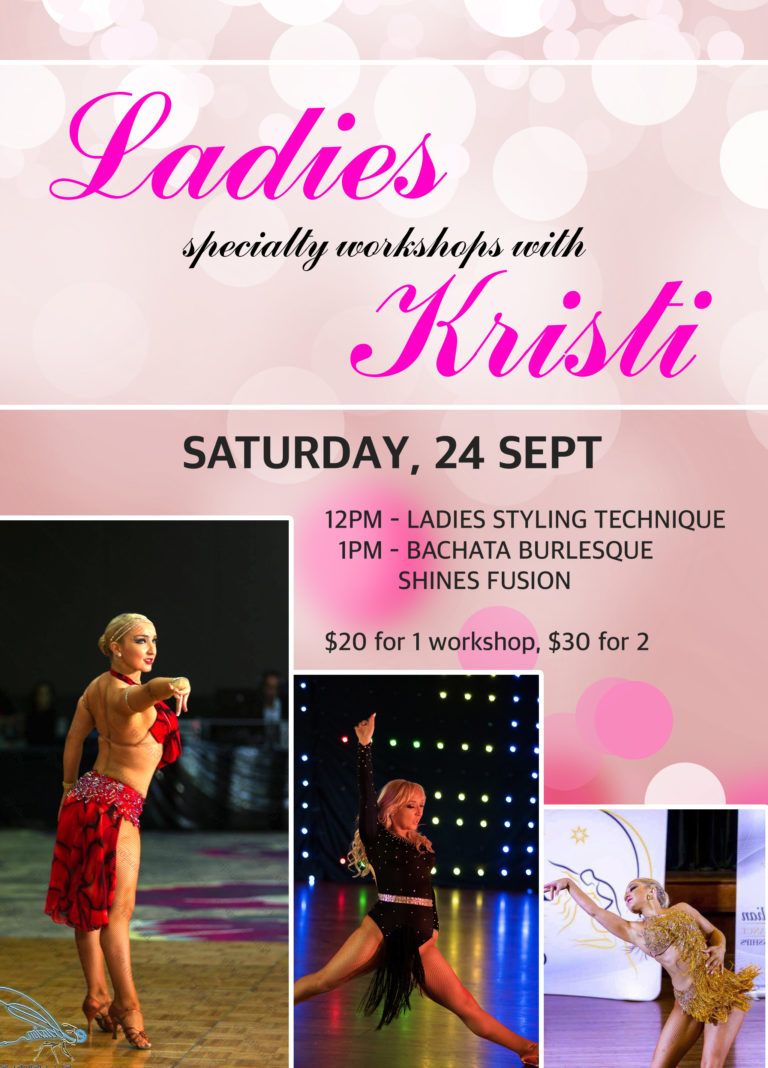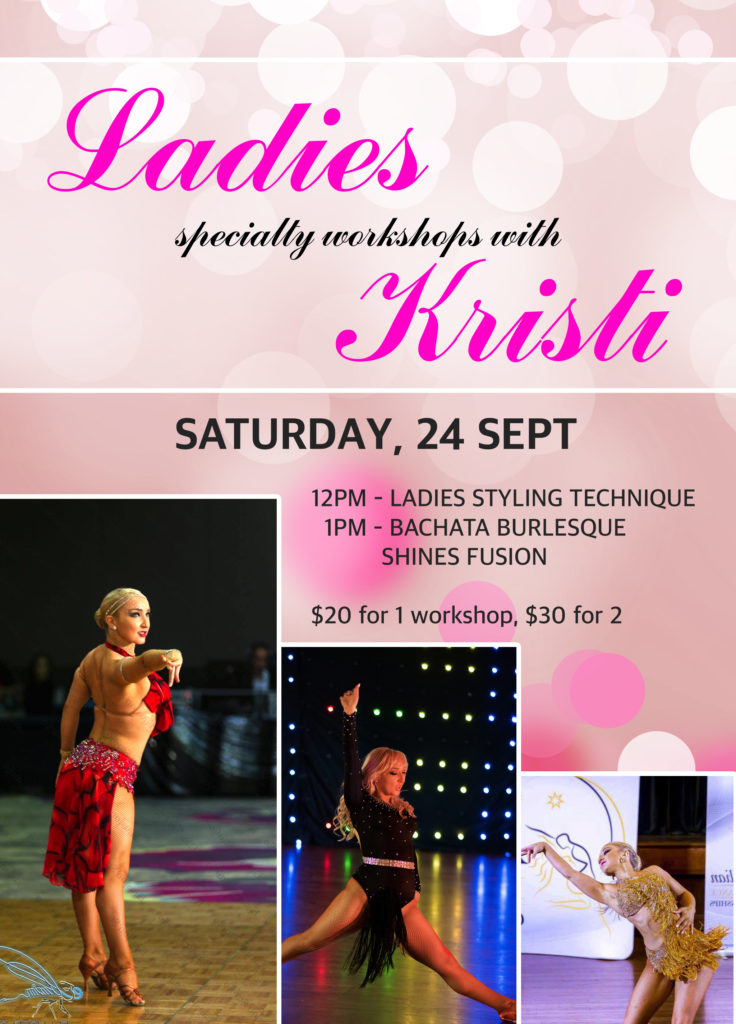 Ladies – this is for you!
We are proud to have the gorgeous Kristi Hall now teaching for Tropical Soul Dance Studio, and we are happy to bring you 2 tailor-made workshop for the LADIES!
Saturday 24 September
12pm: LADIES STYLING TECHNIQUE
Learn to use your hand, arms, head and body! Ever wondered why some girls look so amazing on the dance floor? It's time for you to find out how! 🙂
1pm: BACHATA BURLESQUE SHINES FUSION
Put all this beautiful styling technique in motion with a smooth, sexy and FUN Bachata Shines Infused with some Burlesque elegance! Time for you to feel like a GODDESS!
Bring your heels!
Price is only $30 for both workshops! 😀
$20 if you wish to do 1 workshop only
TS members receive 10% discount