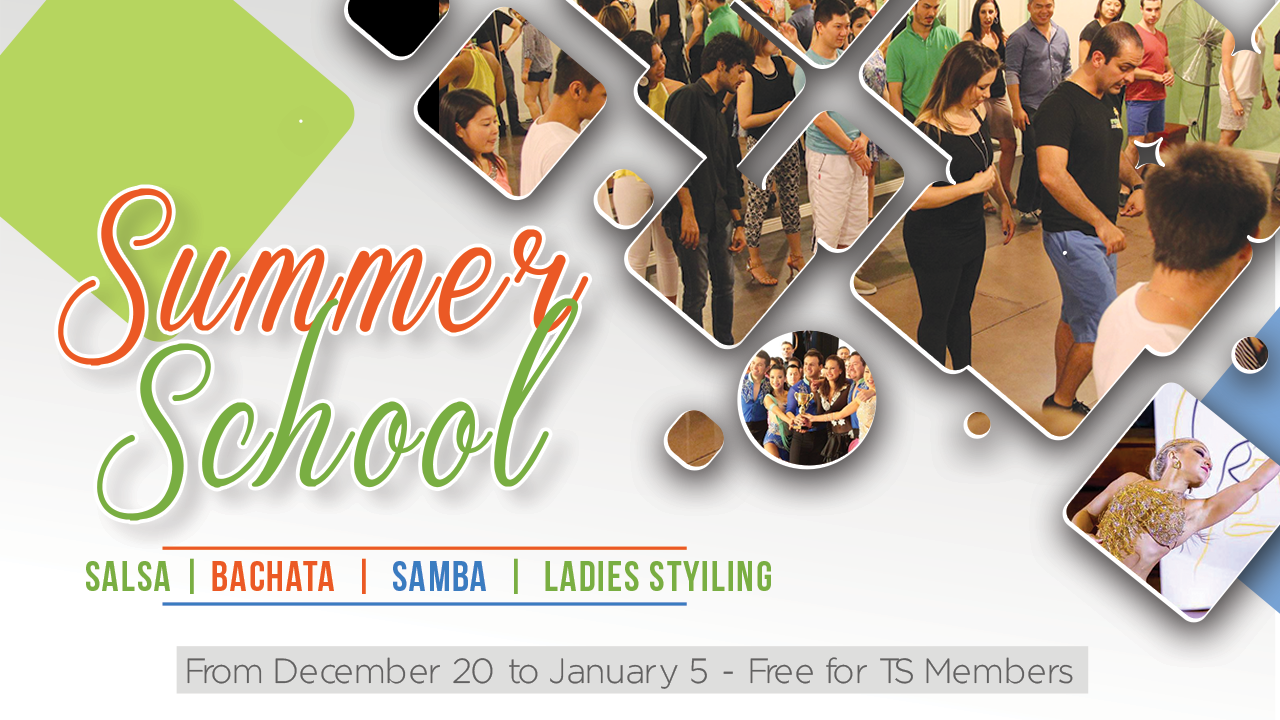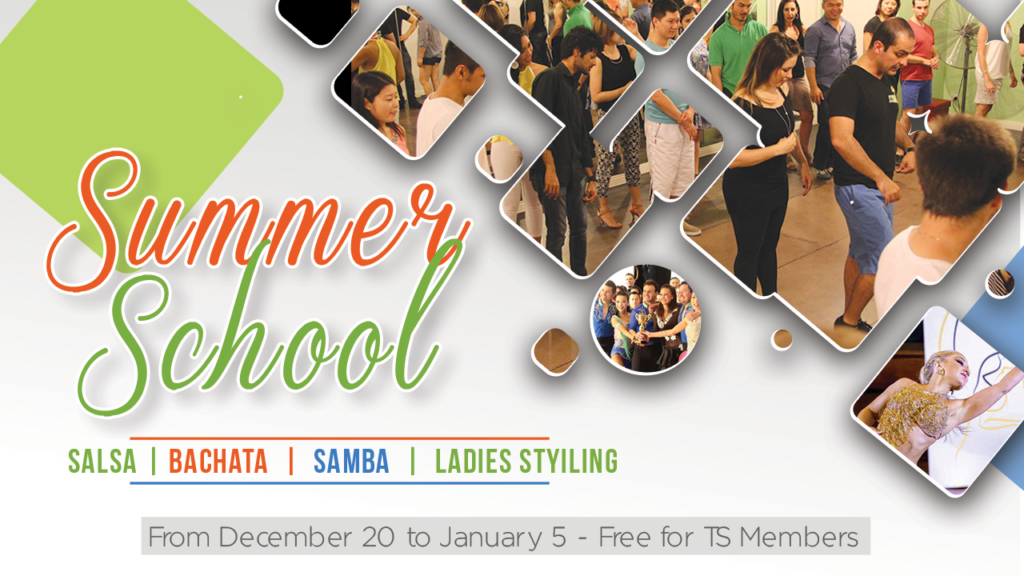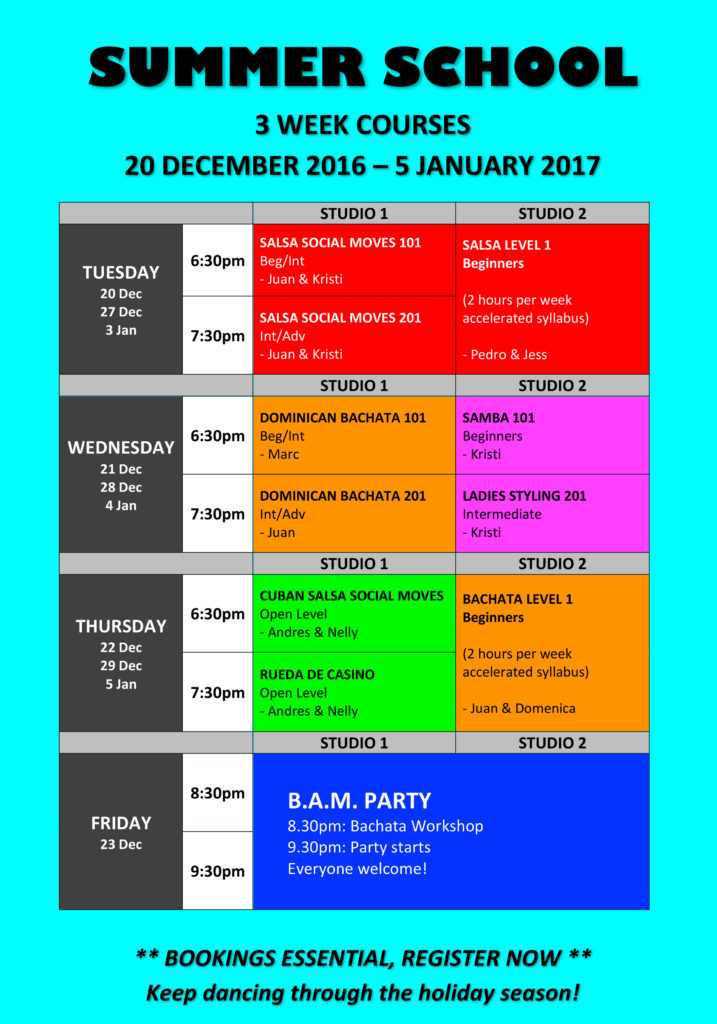 Tropical Soul is delighted to announce, for the first time, we will be hosting SUMMER SCHOOL for LATIN DANCERS. Our highly and recognised instructors are looking forward to teach you material that they won't usually teach during our regular classes.
The Summer School will be run Tuesday, Wednesday and Thursday, for 3 weeks in row, during the holiday break.
BEGINNERS COURSES for SALSA & BACHATA are 2 hours long, once a week. Our instructors will cover the material needed for you to be able to dance a full song without having to do the same steps every time, and also, at the end of the course you will be able to join us for Salsa / Bachata Level 2 on our regular classes.
ALL OTHER CLASSES, are 1 hour long, focusing on specific material. We have Salsa Social Moves, Dominican Bachata, Cuban Salsa Social Moves, Rueda, Samba & Ladies Styling!
We look forward to see you at the SUMMER SCHOOL!
DESCRIPTION OF CLASSES
SALSA / BACHATA LEVEL 1 (Beginners)
If you don't have any experience dancing Salsa and/or Bachata, in this class, our instructors will teach you the fundamentals of the style, the footwork, the steps, the connection with your partner plus some nice combinations that you can lead / follow on the dance floor.
After the course (6 hours in 3 weeks), you will be able to register for Salsa / Bachata Level 2 and continue with your dance journey in 2017!
SALSA SOCIAL MOVES 101 & 201
Instructors will teach you a combination and pattern based on the material taught on the Salsa Syllabus, but are not part of the regular syllabus. For the 101 class, the material will be for Level 2 to 4. And for the 201 class will be based on the material for level 4 to 6.
DOMINICAN BACHATA 101 & 201
Instructors will teach you the foundations of Dominican Bachata (class 101) and then some nice footwork combinations (class 201). All bachateros are welcome to these classes
SAMBA 101
Our instructor will teach you the fundamentals of Brazilian Samba plus some nice footwork and body movement combination.
CUBAN SALSA SOCIAL MOVES
Cuban Salsa is a lot of fun and a very social dance! Our instructors Andres and Nelly will teach you moves and combinations easy for the dance floor but at the same time, they will be very technical and challenging!
RUEDA DE CASINO
If you love rueda, of you haven't tried rueda, our instructors in this class will make sure all of the students dance together, swap partners and have a lot of fun.
PRICES and ONLINE REGISTRATION
| | | |
| --- | --- | --- |
| | ONLINE | REGULAR |
| 6 hours Course |                           $110 |                           $120 |
| 3 hours Course |                           $55 |                           $60 |
| Casual | |                           $25 |
| *Couple Registration | |                           $200 |
*Couple Registration is available just for Salsa and Bachata Beginners classes. This price option is not sold online, need to be done over the phone or at the studio. Phone: 02 92611535
**All classes included in Membership (FREE for members), booking essential.
[hc-hmw snippet="Summer-School-2016″]