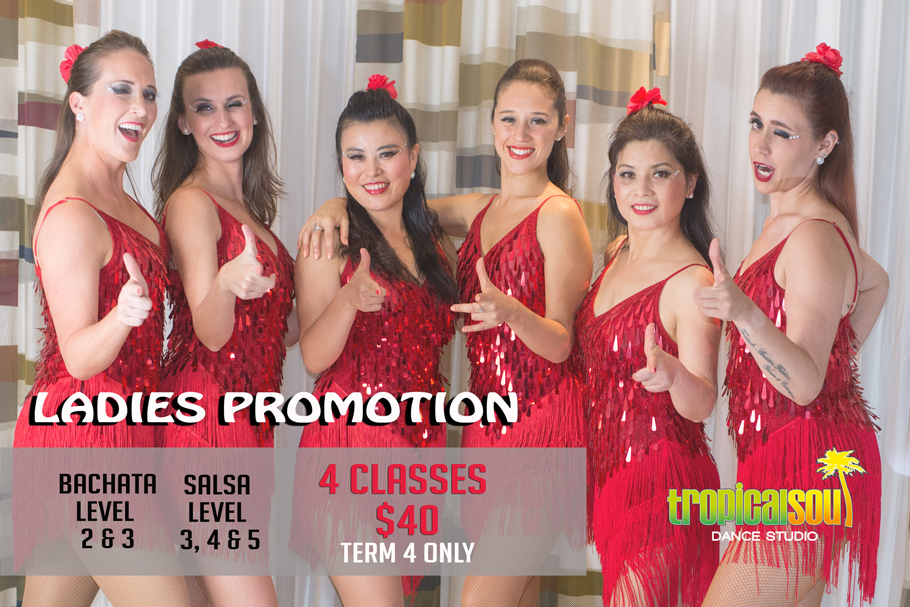 For this term, we have a lot of gentlemen that have joined our classes, but we need more ladies to make sure nobody has to wait their turn to dance during classes.
So ladies, we are offering an amazing promotion !!! If you are a new student, this is the perfect time to join us. If you are an existing student, take advantage of these promotions and dance more!
$40 for 4 classes (Salsa & Bachata classes only).
Enquire fast because this offer will be available for a limited time only!!!!
Call us on (02) 9261 1535 or email us at info@tsdance.com.au