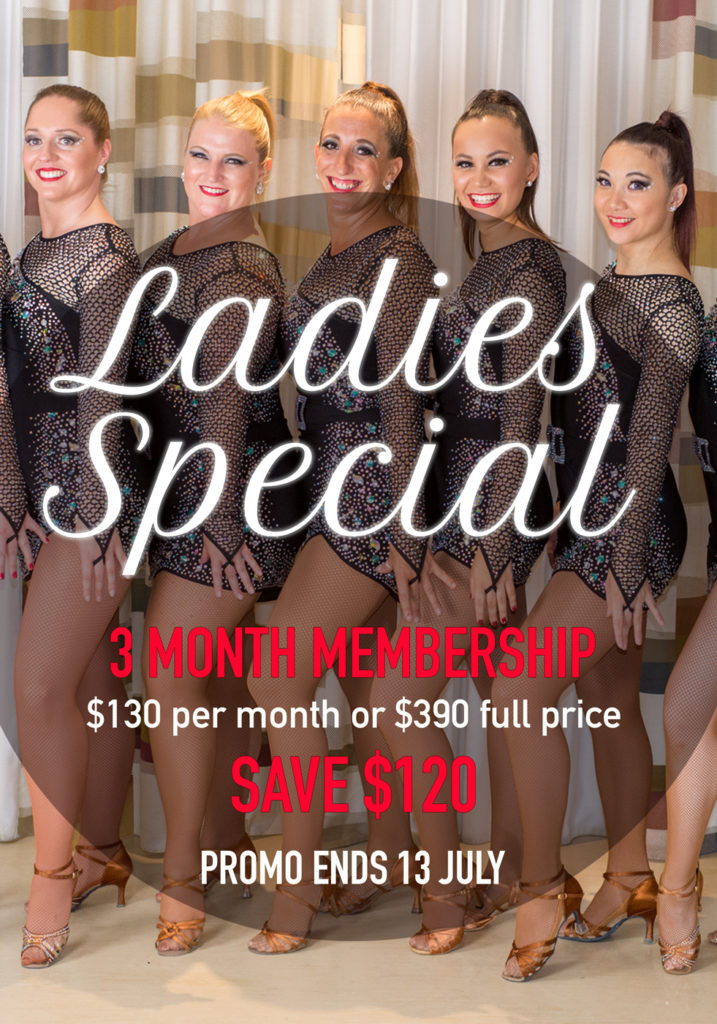 We are happy to announce a Ladies Special Membership! Get unlimited access to all our classes held at Tropcial Soul for 3 months for only $130 per month.
You will SAVE $120!!!
Over 25 awesome classes each week to choose from.
We are offering 20 lucky ladies a huge discount on our 3 month membership packages.
Promotion available until 3rd July 2017 only or until sold out.
Latest membership start date 14 August 2017. Sorry Boys, this is a ladies only affair!
REGISTER ONLINE
Terms & Conditions:
THIS IS A SPECIAL 3 MONTH MEMBERSHIP FOR FEMALES (FOLLOWERS)
THIS DISCOUNTED MEMBERSHIP HAS NO EARLY TERMINATION OR SUSPENSION OPTIONS. THIS IS NON REFUNDABLE AND/OR TRANSFERABLE.
More clauses on our Online Membership page