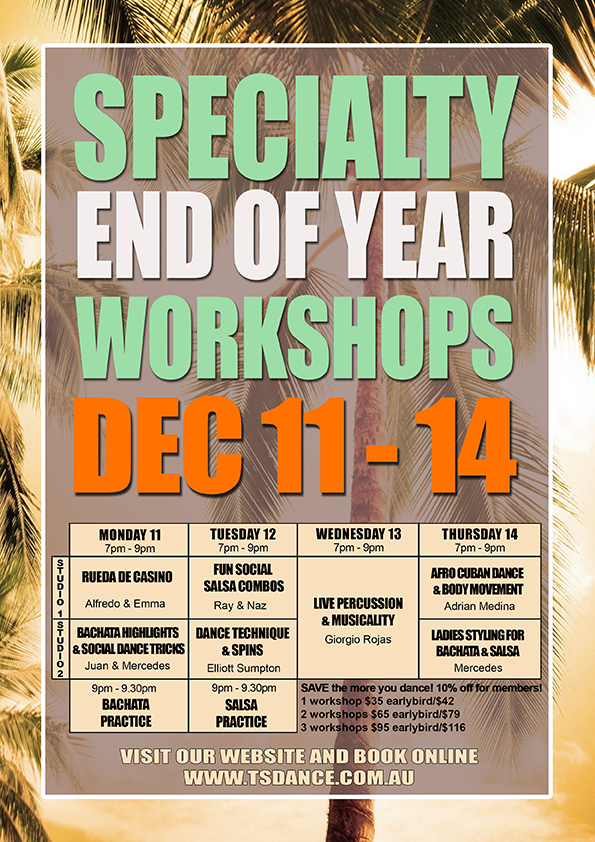 We love giving you the chance to try something new, or to build on an existing skillset in a different way, and that's exactly what the End of Year Workshop series is about!
Whether you want to nail your spins, take your social dancing to the next level, or branch out with some Afro-Cuban movement, we've got it all right here at Tropical Soul!
1 workshop = $35 earlybird / $42
2 workshops = $65 earlybird/ $79
3 workshops = $95 earlybird / $116
10% discount for TS Members!
Earlybird pricing ends on December 8, so get booking now!