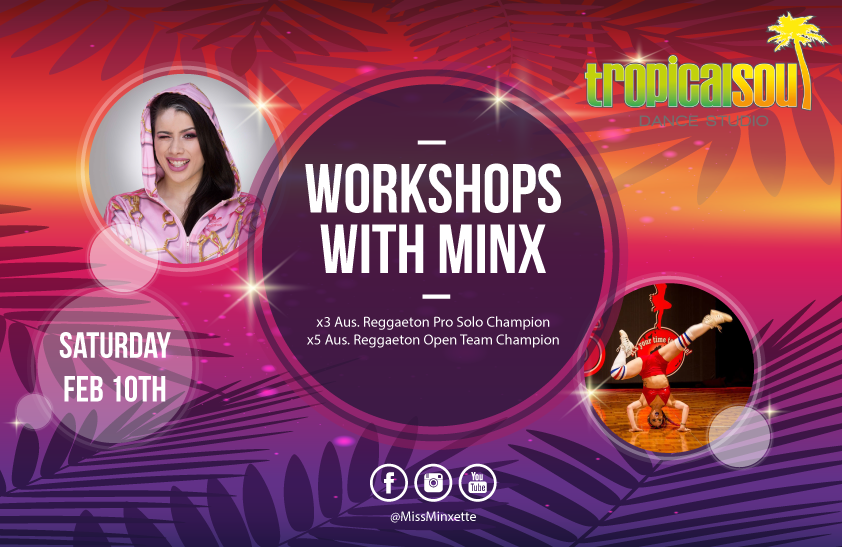 ******* REGGAETON AND DANCEHALL WORKSHOPS!!! *******
She's a force of nature! She's unstoppable! She's one of a kind! She's MINX, and she is coming to Tropical Soul to share her passion for Reggaeton and Dancehall with you!
On Saturday 10 February, we have 3 amazing workshops lined up:
SCHEDULE
============================
2.30pm: REGGAETON FOUNDATIONS & BODY MOVEMENT
3.30pm: REGGAETON CHOREOGRAPHY
4.30pm: DANCEHALL

All of the workshops are OPEN LEVEL! However, all the workshops will be progressive, meaning that material taught on the previous workshop will be used on the next one! WE RECOMMEND YOU REGISTER FOR THE 3 WORKSHOPS!!
PRICES
============================
1 workshop = $30 online/$35 at the door
2 workshops = $55 online/$60 at the door
3 workshops = $80/$85 at the door
BOOK ONLINE NOW!!!!
============================