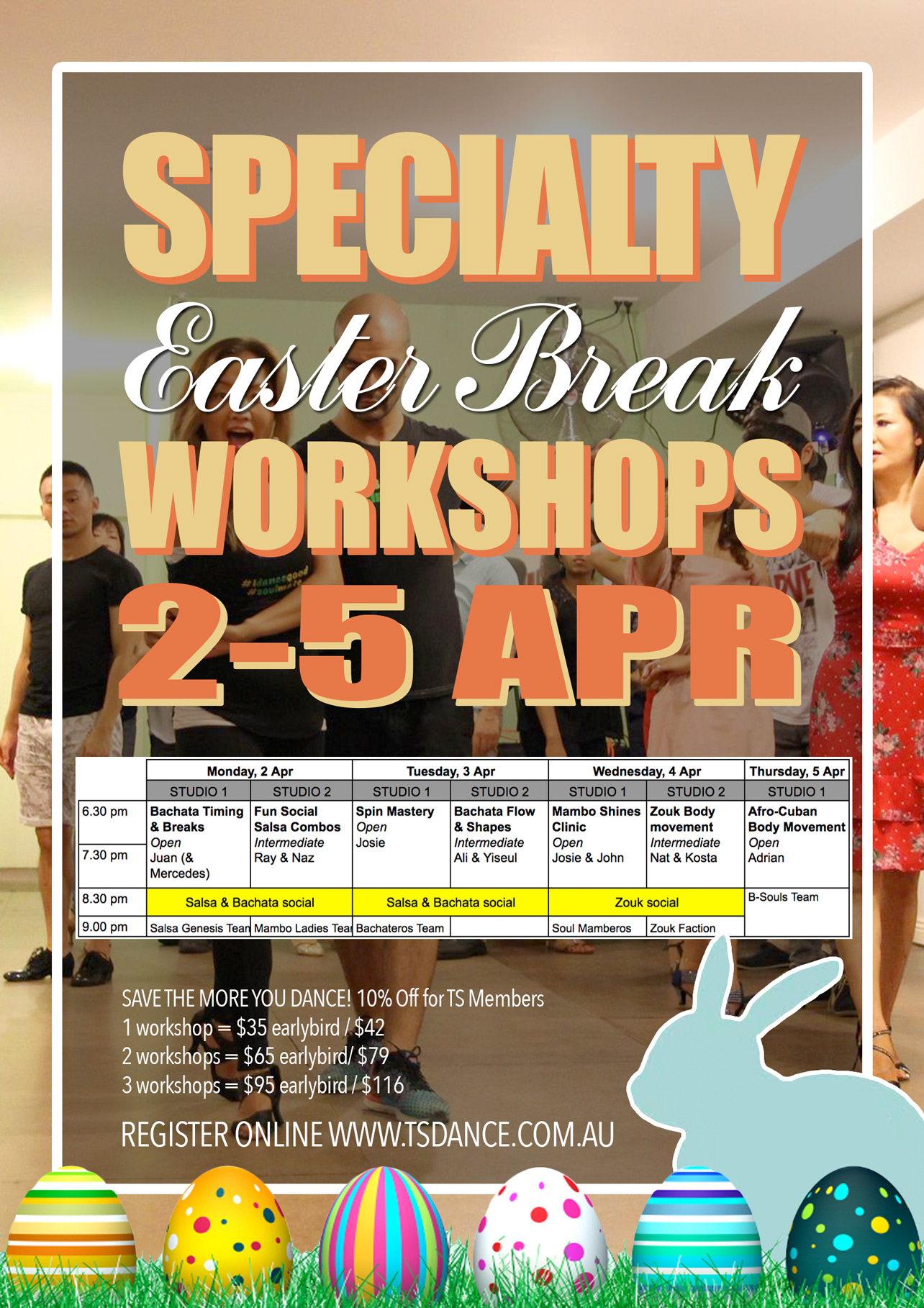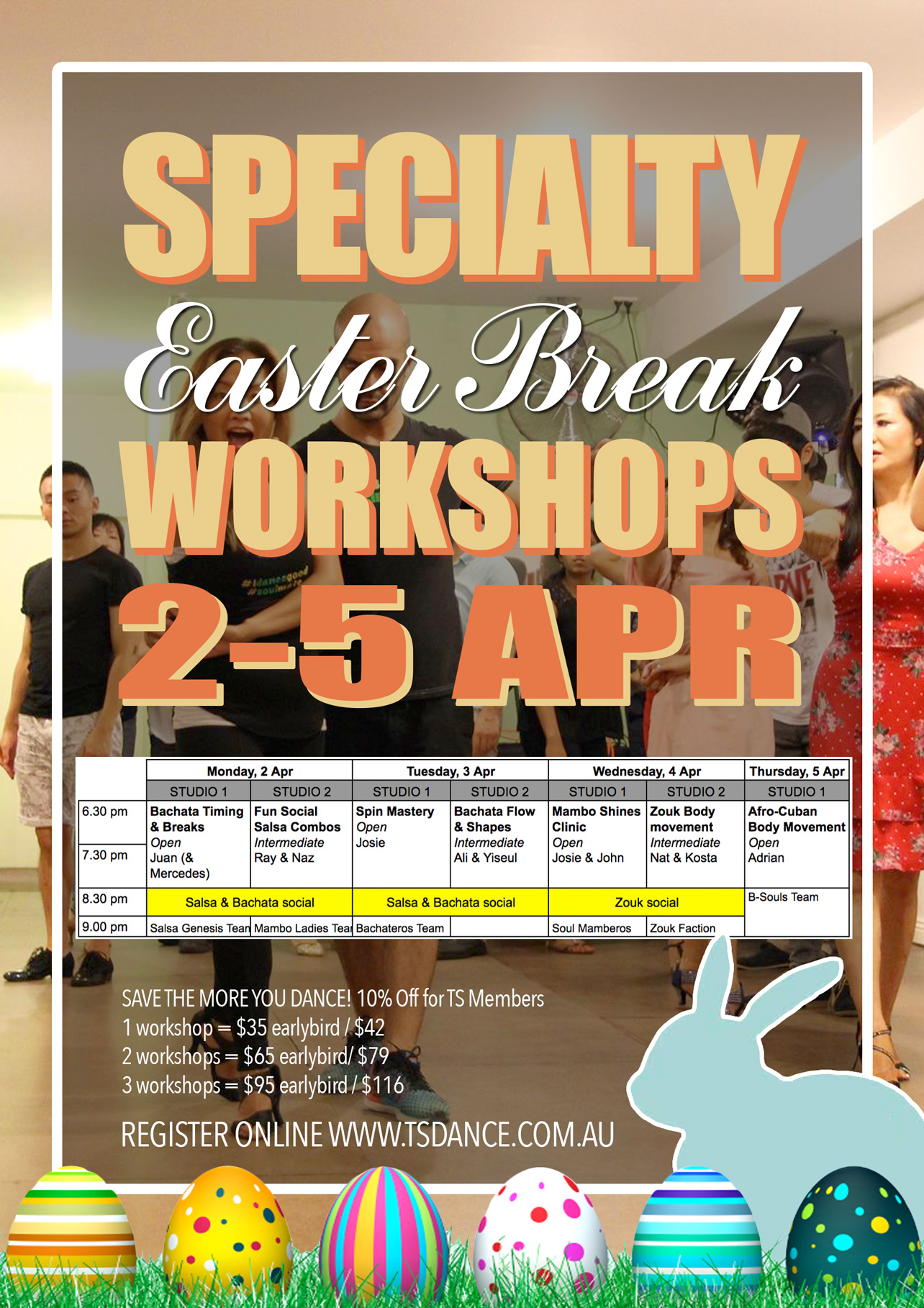 Come and join us on a weekend of specialty workshops, where our instructors will focus on specialised material and techniques, that will help you take your dancing to the next level!
BACHATA TIMING AND BREAKS by Juan Ignacio Ruiz and Mercedes Sanabria Olivera. Juan will go over his methodology to find the beat of the music and to find the breaks. Also learn about the different sections in Bachata music.
FUN SOCIAL SALSA COMBOS by Raymund Gerard and Nazihah Mohamed Ali. Learn some really nice and social SALSA patterns for the dance floor
SPIN MASTERY by Josie Coté. Josie is a master on technique, and her spins are flawless. Come and spend 2 hours with Josie perfecting your spins! A must do for all dancers regardless of the style!

BACHATA FLOW & SHAPES by Ali Rasti and Yiseul Jeon. Their Sensual Bachata classes at TS are becoming very popular! Learn the signature moves by theses 2 amazing instructors

MAMBO SHINES CLINIC by Josie Coté and John Crespo. MAMBO lovers, this is for you! Get your footwork right, increase the speed of your footwork, be the star on the dance floor!

ZOUK BODY MOVEMENT by Nathalia Pinheiro and Kosta Walasek. Take your body movements to the next level! Body movements that allow creativity and musicality focused on zouk music. This workshop is about body awareness for dancers that wanting to improve their own body movements which fits all dance styles.

AFRO-CUBAN BODY MOVEMENT by Adrian Medina. Adrian is a master in the Afro Cuban community. For any Salsa lover that wants to improve your body movement. Don't miss out learning from a real master!

Follow our FB EVENT for more information

KEEP IN MIND
Each workshop is 2 hours long
Material taught in these workshops are not usually taught on our regular weekly classes
30mins of social practice time after workshop
INVESTMENT
1 workshop = $35 early bird / $42
2 workshops = $65 early bird/ $79
3 workshops = $95 early bird / $116
10% discount for TS Members!
[hc-hmw snippet="Specialty-Workshops"]