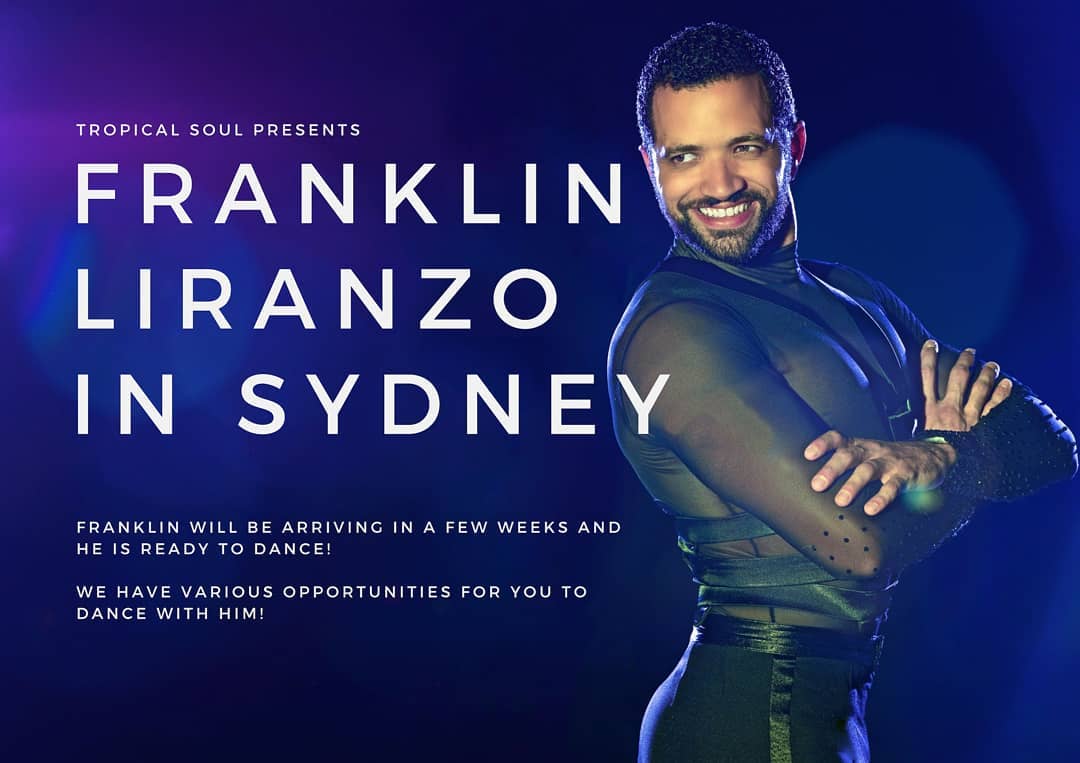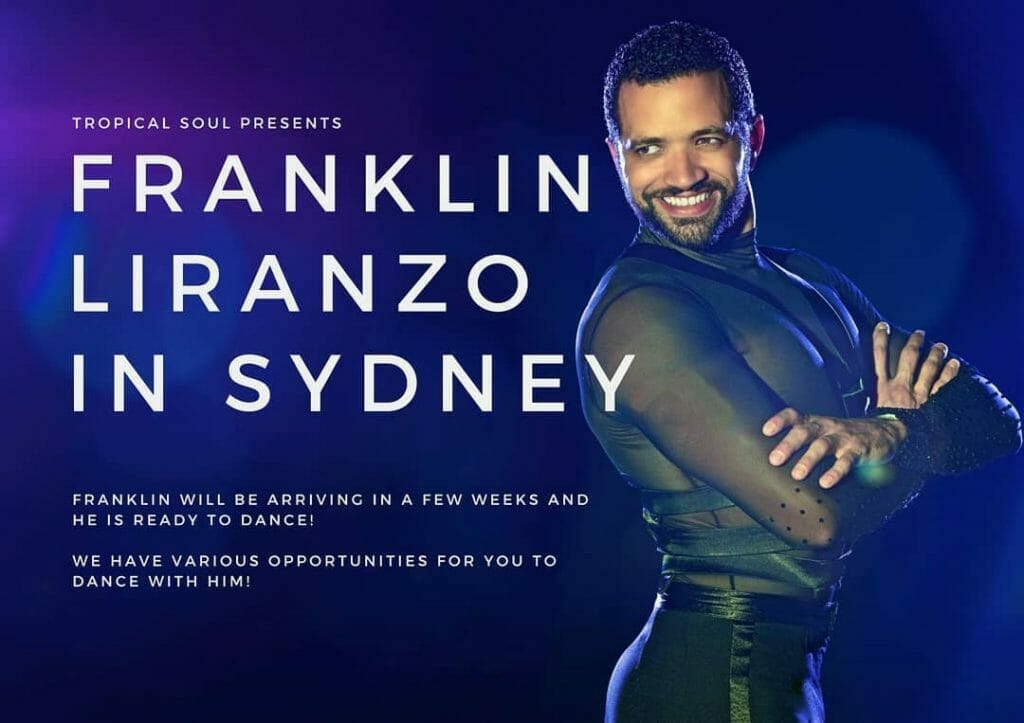 WE ARE VERY EXCITED TO WELCOME FRANKLIN TO TROPICAL SOUL FOR 3 MONTHS!
If you wish to take your dancing to the next level with this World Champion, this is your opportunity! Franklin will be working exclusively with TS for 3 months, from February to May 2019.
Franklin Liranzo is a professional Latin dancer, choreographer, instructor, competitor, judge, and photographer based in New York City. His dance trajectory has lead him to become a 5 times World Salsa Champion.
His achievements are too lengthy to list, but in 2018 alone he has been crowned World Champion in Cha Cha Cha and Bachata, and placed 2nd in the world for the 3-Dance-Challenge.
Aside from many of his winnings, Franklin is also a well recognised competitor in the Professional-Amateur categories, training Amateur dancers with little or no dance experience, then competing in more than 12 competitions every year nationally and internationally. In total the number of winnings (1st, 2nd and 3rd place) exceeds more than 520 medals between four students in the last three years alone!
Franklin is truly passionate about all art forms, as evidenced in his performances, competitions, workshops, social dancing and photography. He is also known for his fun and charismatic personality on and off the dance floor…and in 2019, he is moving to Australia for 3 months, to teach and perform exclusively with Tropical Soul!
Franklin will be available for:
– PRIVATE LESSONS
– COMPETITIVE CHOREOGRAPHIES
– COMPETITIVE FREESTYLE
and also teaching several group choreographies as part of the 2019 TS Choreo Season 1, and we couldn't be more thrilled!
So if you have been looking for a chance to push yourself, to learn from a renowned dancer, now's the time!
LIMITED SPOTS AVAILABLE – GET IN TOUCH NOW!
Email: [email protected]
Email: [email protected]