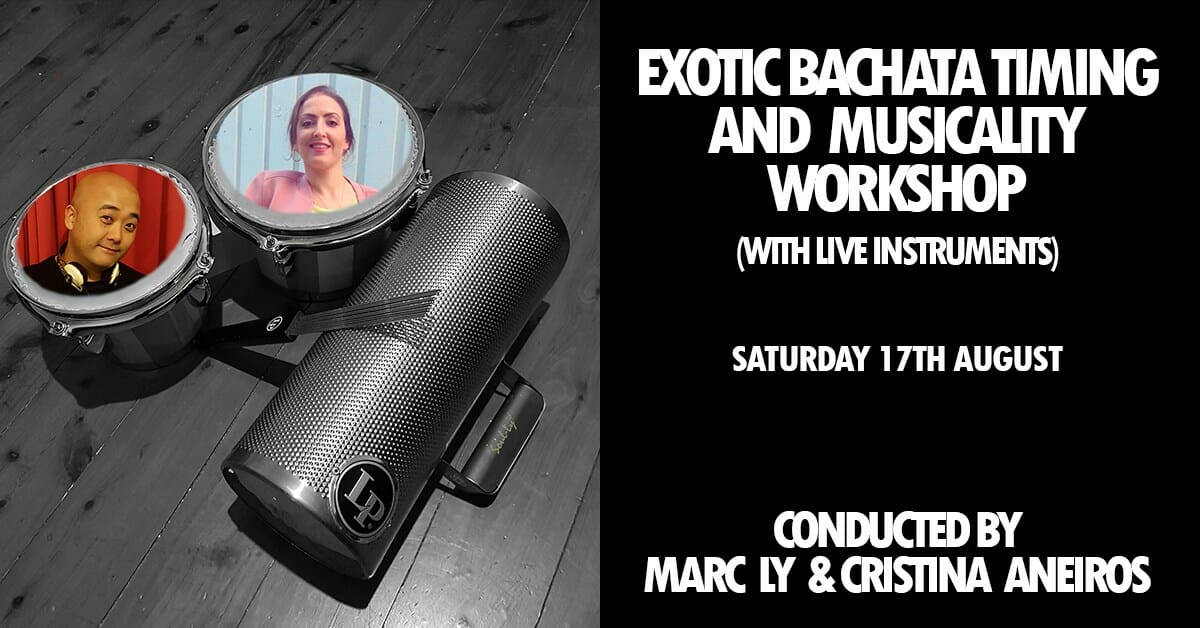 Bachata Lovers, read on – this information is for YOU!
By now, you have a firm understanding of the timing of your steps and movement, so we're about to take it up a notch here at Tropical Soul Dance Studio with this 90 minute workshop conducted by Marc Ly (Sydney) and Cristina Anieros (Brisbane).
These two instructors are absolutely passionate about Bachata, Bachata musicality. This workshop will teach you basic fundamentals on how to dance Bachata on different timings and add more flavour to your Bachata basic step.
The workshop will also feature LIVE instruments which will be played by the instructors to help you recognise and *apply* the theories being taught.
So come and step up your Bachata game with this rare knowledge and experience!
BOOK NOW FOR THIS UNIQUE EVENT!
—————————–
WHEN: SATURDAY 16 AUGUST, 2.00pm – 3.30pm
WHERE: TS Studio
COST: $30 Prepaid – $35 At the door – 10% off for TS Members
—————————–
Check out the FB EVENT for more information